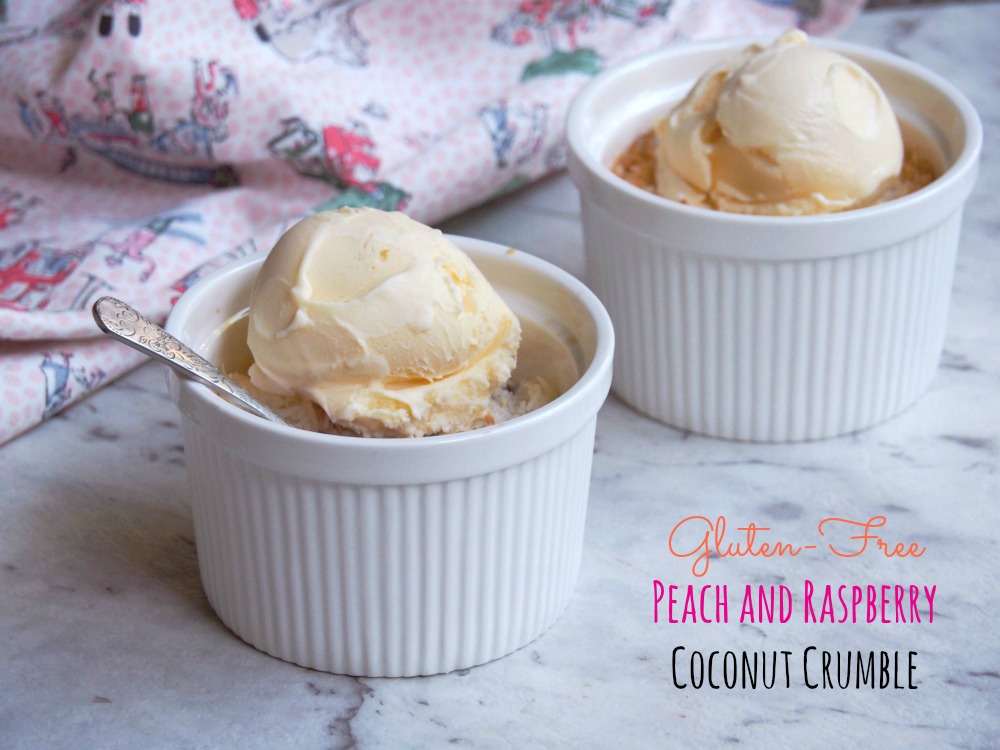 This quick and easy dessert is gluten-free, dairy-free and totally delicious!
These crumbles are the brainchild of Donna Hay but I've reduced the sugar and swapped fresh peaches for tinned because a) it's easier b) it's cheaper and c) then this dessert can be enjoyed all year round!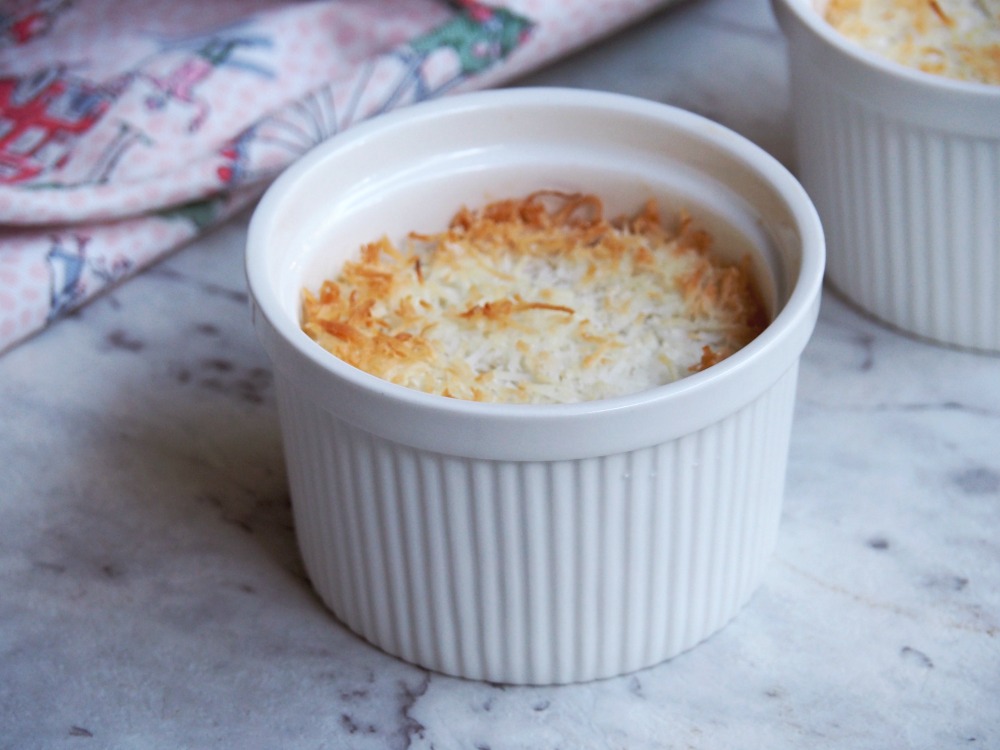 I love that the ingredients is a who's who of pantry/freezer staples and it can be thrown together literally at a moment's notice. It's one of those recipes that is super easy but tastes so fancy. It's also great for people with allergies who can skip the gluten or dairy but have all the taste!
What are your go-to pantry staples? Do you have a favourite fruit combination?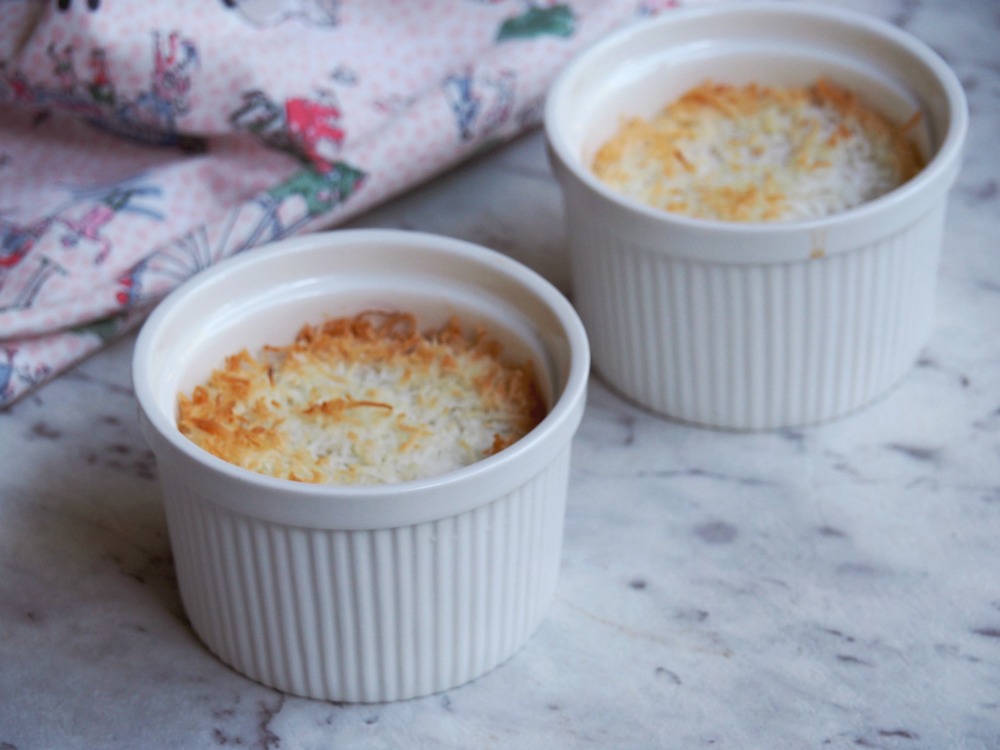 Serves 4
Ingredients
1 x 410g tin peaches in natural juice, drained
125g fresh or frozen raspberries
2 tablespoons maple syrup
Vanilla ice-cream, to serve
FOR THE COCONUT CRUMBLE
1 ½ cup (110g) shredded coconut
50g caster sugar
1 egg white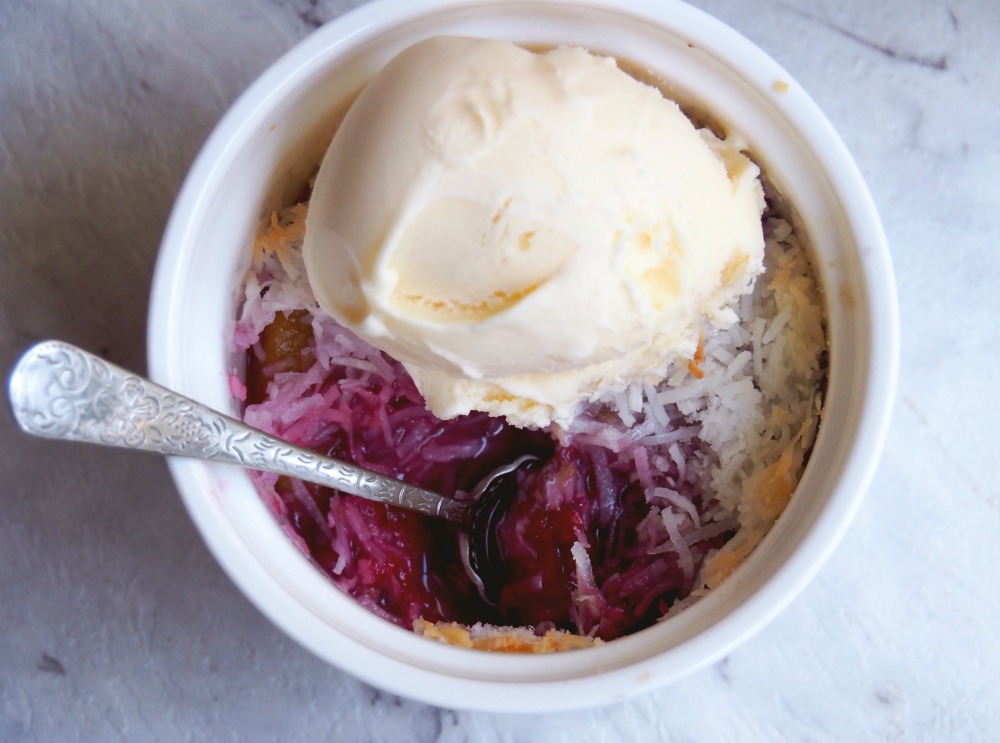 How to
Preheat oven to 160C.
Place the peaches and raspberries in a small bowl and drizzle with maple syrup. Gently stir to combine. Divide the fruit between 4 ovenproof ramekins.
To make the coconut crumble, place the coconut, sugar and egg white in a bowl and mix to combine. Spoon the coconut mixture over the fruit and bake for 15-20 minutes or until the crumble is lightly browned.
Serve warm with vanilla ice-cream or dairy-free sorbet.