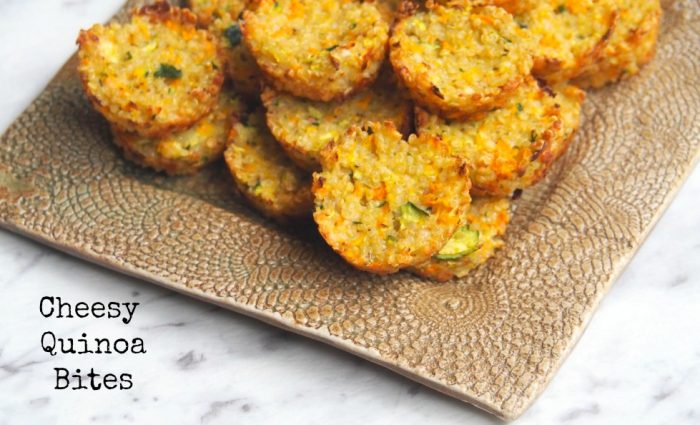 Makes 24
Incidentally, this is one of the oldest recipes on the blog and see that plate, that's made by one of my oldest friends in Australia. Nicki's not the oldest in age, in fact, she's the same age as me, but she is the oldest in the length of time that we've been chewing the fat, and drinking the wine. And when I say Aussie friends, I use the term loosely because she's South African and I'm British, although we're both bona fide Australians at this stage in the game.
Anyhoo, these bites are quick to prepare, simple to make and really good for you!  They're made for dipping, make a tasty savoury snack and go great in a lunch box.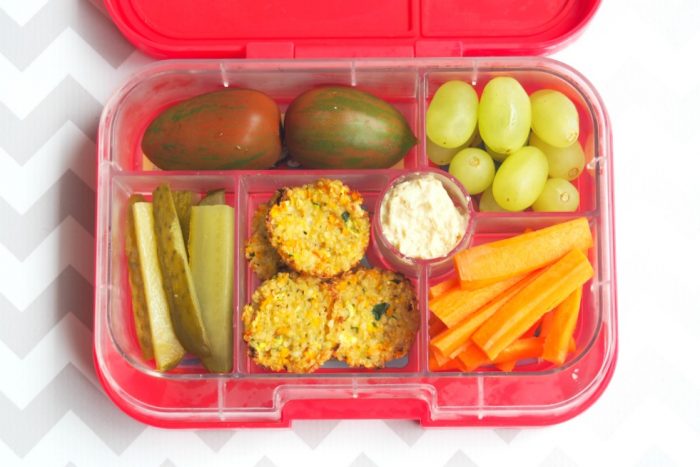 The recipe is super versatile, you can add whatever veggies or seasonings you have to hand.  You can mix up the herbs and spices, with coriander, chilli or ginger and peas, corn and spring onion would also work well.
These bites may be small in stature but they're big on flavour. They're literally a one bite delight!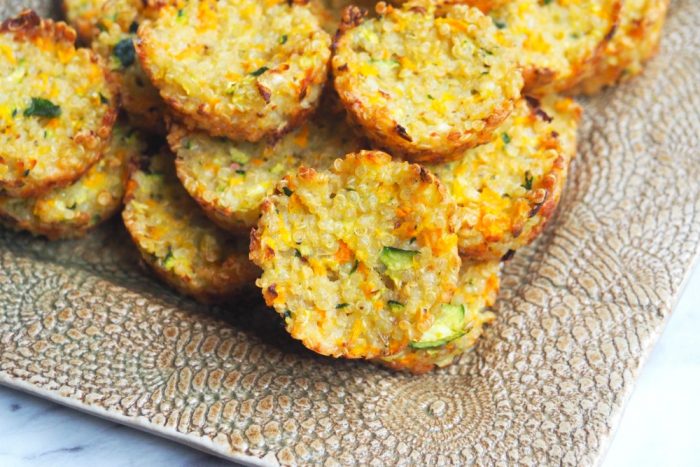 Ingredients
1 cup (150g) cooked quinoa
1 large egg
1 large carrot, grated
1/2 zucchini, grated
1 clove garlic, crushed
2 tablespoons flat-leaf parsley, chopped
30g Parmesan cheese, grated  (or vegetarian cheese of your choice)
1 tablespoon plain  flour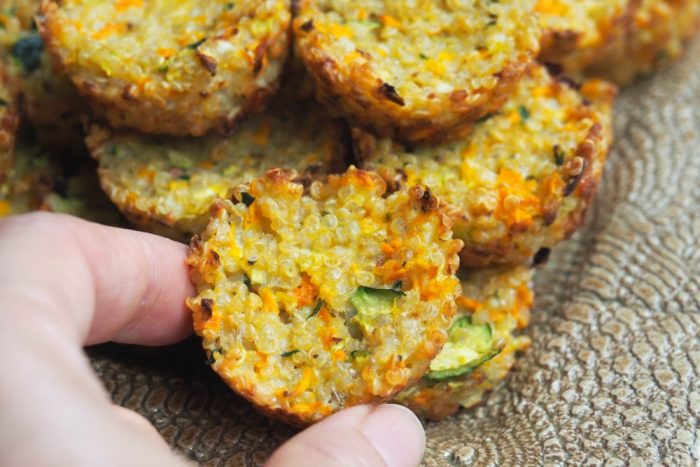 How to
Preheat oven to  180 C/160C fan-forced. Grease a 24 hole mini muffin tin with spray oil.
Mix together quinoa, carrot, zucchini, egg, garlic, parsley, cheese and flour. Season well with salt and pepper.
Distribute mixture into prepared tin, filling each hole with a heaped tablespoon of mixture.
Bake for 15-20 minutes until golden and crisp.
Other info
Prep and cooking time: 30 minutes