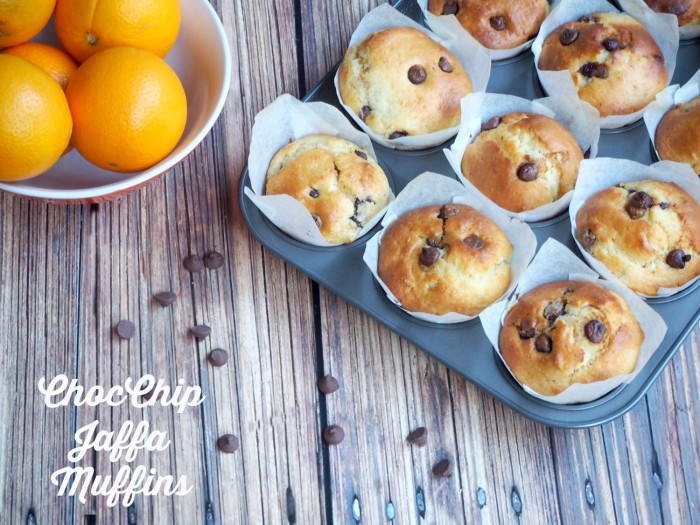 Makes 12
Chocolate and orange are one of my favourite flavour combos and these muffins are orangey-boom! Everyone is going to be a-loving these muffins!
Ingredients
2 ½  cups (375g) self-raising flour, sifted
100g cold butter, chopped finely
1 cup (220g) caster sugar
1 ¼ cups (310 ml) buttermilk
1 egg
¾ cup (135g) dark choc chips (plus a few extra for sprinkling)
2 teaspoons finely grated orange rind
How to
Preheat oven to 200C / 180 C fan-forced.  Line a 12 hole muffin pan with paper cases.
Sift flour into large bowl, rub in butter. Stir in sugar, buttermilk and egg. Do not over-mix; the lumpier the mixture the better. Stir in the Choc Bits and orange rind.
Divide mixture into pan holes and sprinkle with the extra choc chips.
Bake for about 20 minutes or until golden. Stand muffins in pan 5 minutes before removing to a  wire rack to cool.