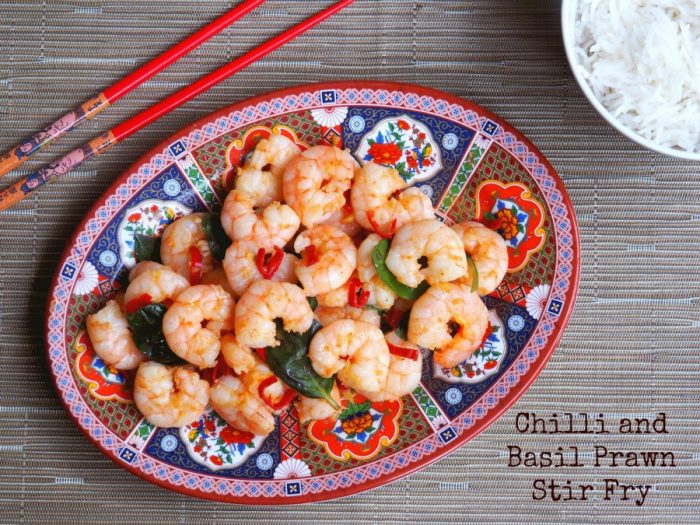 Serves 4 (easily halved)
This recipe has had a bit of a revamp and it's even fresher and more fabulous than ever. The list of ingredients is short but perfectly formed, resulting in a stir fry that is as fast as it is flavoursome. We revisited this recipe when my neighbour gave me a massive load of lovely limes, and the lime in the sauce really makes these prawns pop.
Alternatively if you want a shellfish free option, swap the prawns for some cubed firm fish fillets, but do make sure the fillets are firm unless you are looking for a flaked fish stir fry!
If you're looking a dinner dish that's quick, easy, healthy and totally delish, then this is it!
What's your favourite stir fry? Which do you prefer lemon or lime?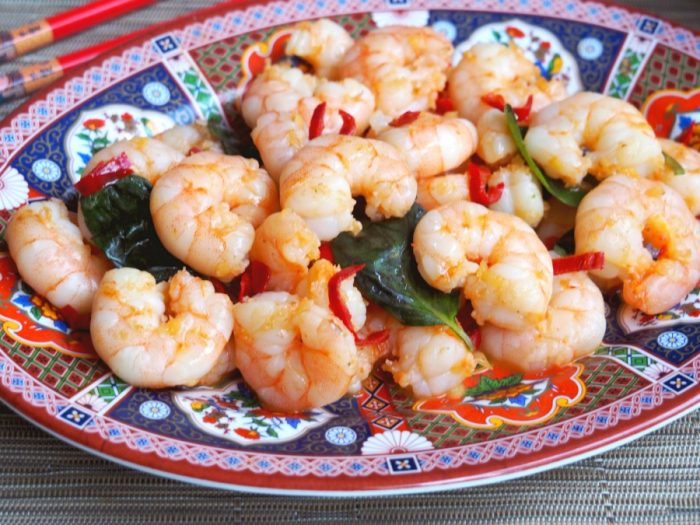 Ingredients
1 tablespoon vegetable oil
4 large red chillies, seeded and sliced
2 teaspoons grated ginger
1kg peeled raw prawns
2 tablespoons fish sauce
1 tablespoon brown sugar
2 tablespoons lime or lemon juice
handful of small basil leaves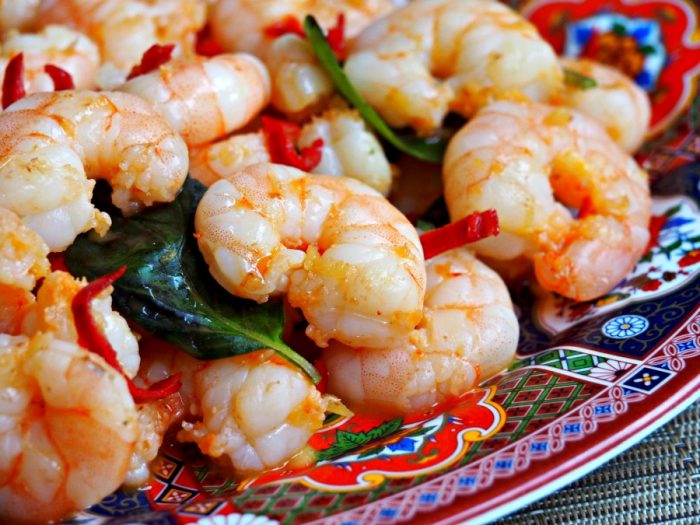 How to
Heat a frying pan or wok over a high heat. Add the oil, chillies and ginger and cook for 1 minute.
Add the prawns and cook for 1 minute or until sealed.
Combine the fish sauce, sugar and lime or lemon juice and pour over the prawns.
Cook stirring, for 3 minutes or until the prawns are just cooked through.
Stir through the basil  and serve with steamed greens and rice.