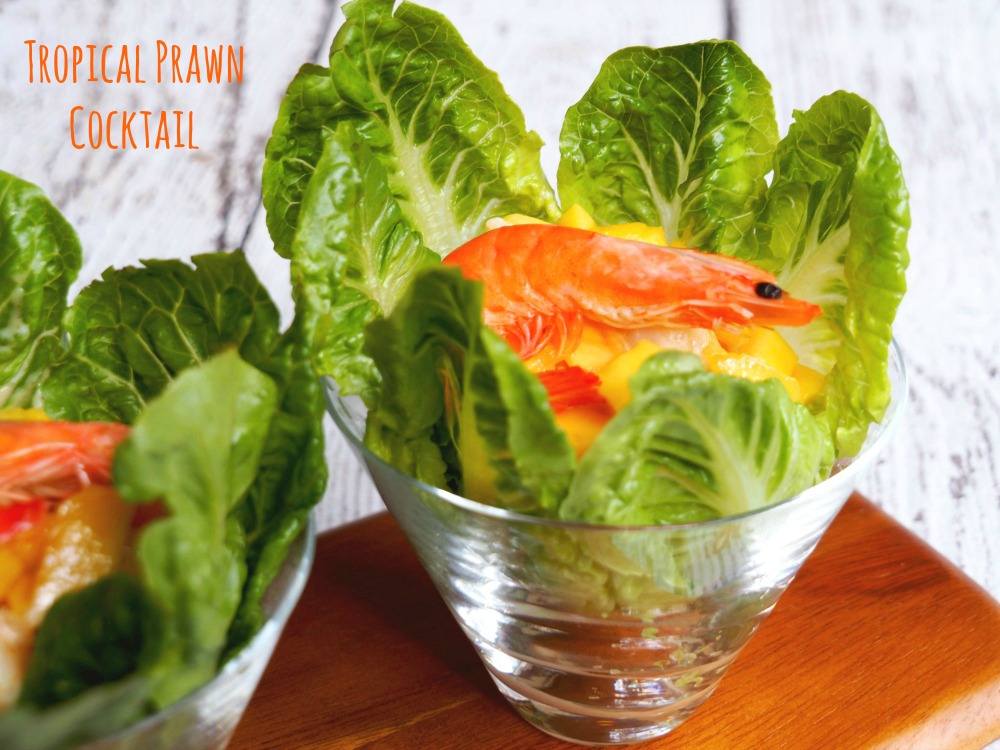 Serves 2
Mango is the secret hero of this Tropical Prawn Cocktail – it's a fruity fresh twist on an old classic!
I love prawns. I liked those itty bitty shrimps we used to get in the UK but I was quite beside myself when we moved down under. The prawns here are totally extra!
I must say though, I have much more patience for eating prawns than peeling them! If I was one of those Roman emperors, I wouldn't be wasting my time asking my minions to pass me grapes, I'd definitely be getting them to peel my prawns instead!
When our visitors were in situ we went up to my neighbour's place for drinks and nibbles and I was quite excited because Luce is the Queen of the antipasto platter. As we had special guests, Luce added some prawns to the party and my friend, Bev was horrified because she will not go near a prawn, let alone eat one! Luce was equally horrified that Bev was so anti-prawn and there was a bit of an Australian prawn off! Personally I found the situation most pleasing because… More prawns for me!
This prawn cocktail is quick, easy and totally delish. As I'm usually tight for time and I have an aversion to peeling prawns, I often buy my prawns peeled which saves time, if not money! This is my new favourite way to enjoy prawn cocktail, it's so fresh and fruity!
What's your favourite dish of the eighties? If you were a Roman emperor, what would you get your minions to do for you?!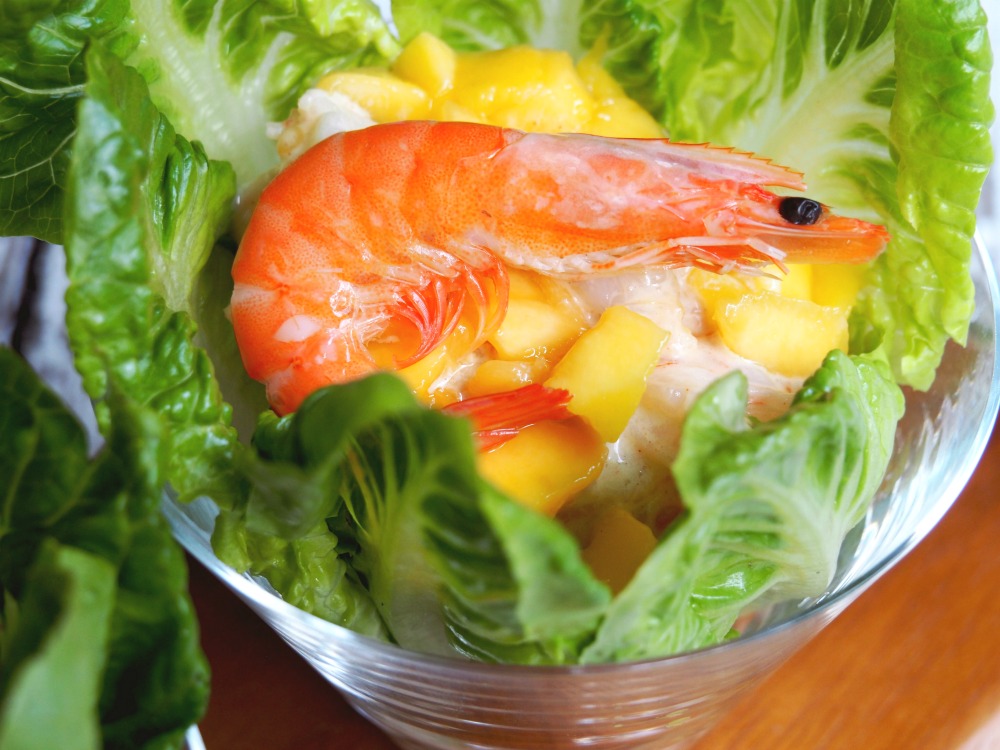 Ingredients
2 baby  cos lettuces, washed, leaves separated
200g medium prawns, peeled, deveined (reserve 2 prawns unpeeled)
¼ cup (75g) mayonnaise
1 teaspoon Worcestershire sauce
1/4 cup (80g) mango chutney
1 teaspoon horseradish cream
1/4 teaspoon Tabasco sauce
squeeze of lemon or lime juice
1/2  large mango, peeled, finely diced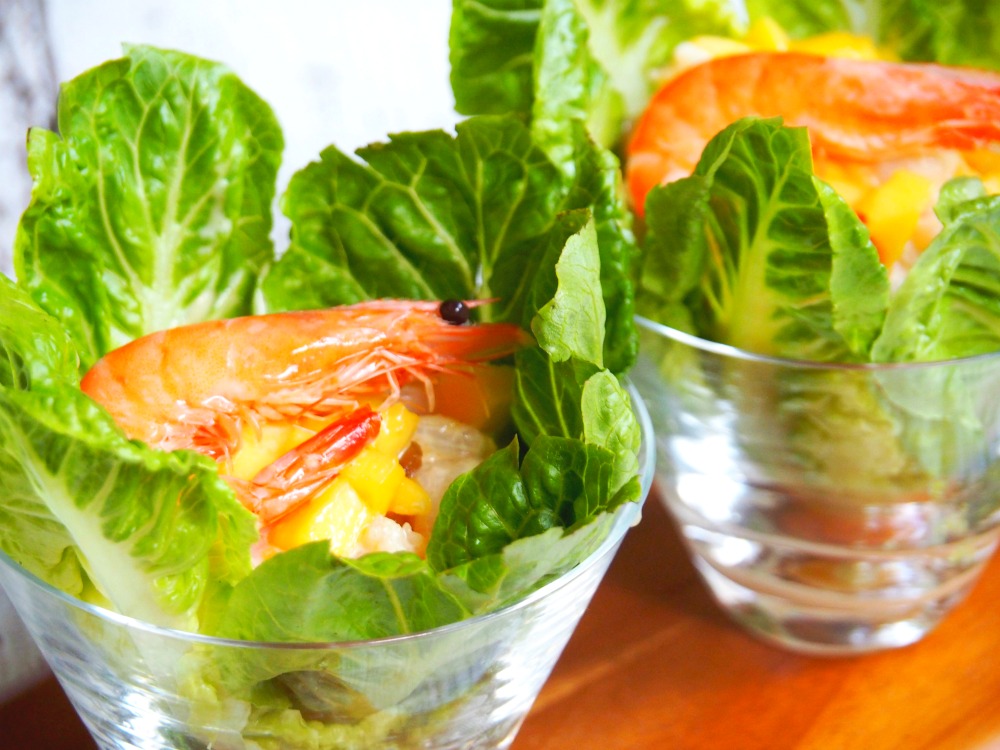 How to
1. Divide cos leaves evenly between 2 serving glasses.
2. Add the prawns and season with pepper.
3.  Mix together mayonnaise, Worcestershire sauce, chutney, horseradish cream and Tabasco in a small bowl. Add lemon or lime juice and season to taste. Spoon the dressing over prawns.
4. Garnish with diced mango. Top with remaining unpeeled prawns and serve.
Other info
Prep time: 10 minutes