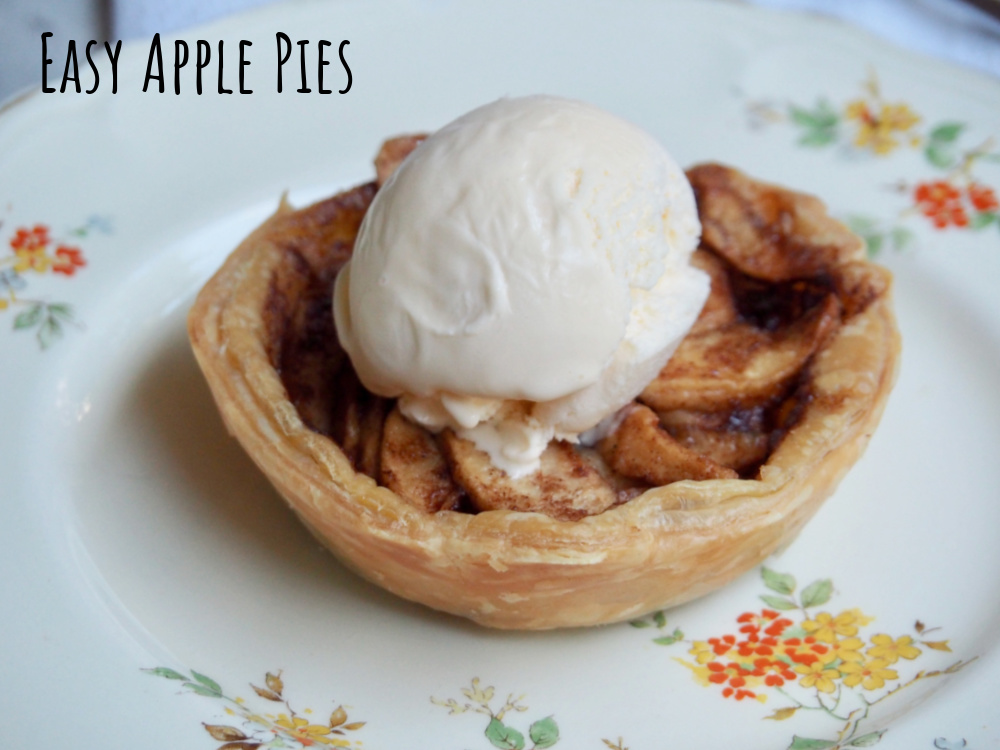 These open topped apple pies are a delicious twist on a classic apple pie.
Think crisp puff pastry stuffed full of sweet, cinnamony (if that's not a word, it should be) apples and topped off with a dollop of cream or ice cream… Oh, so good! And the best bit is that they're individual serves so you don't have to share!
I've recently updated this recipe with some new photos although I have to say what these pies lack in looks they definitely make up for in taste. These pies are based on a Donna Hay recipe and her pies looked nothing like mine but I bet they didn't taste as good either!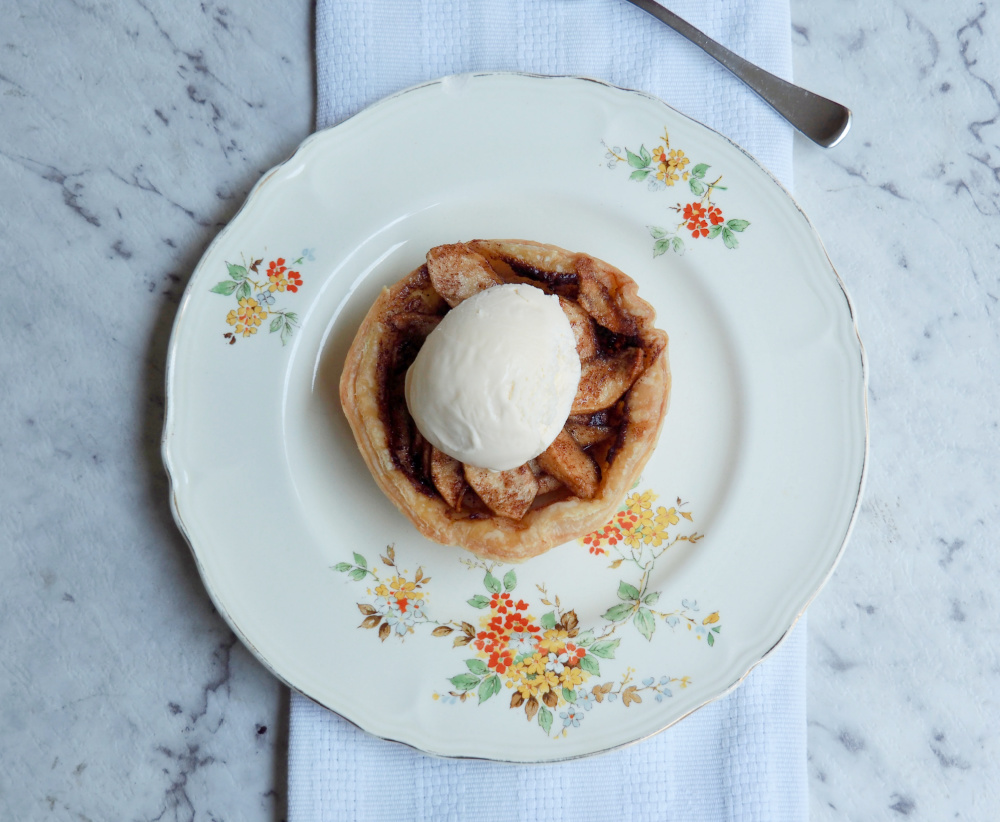 These pies are the perfect last minute dessert because they don't require many ingredients (all you really need is some puff pastry and a few apples) and neither do they require a lot of time, skill or effort. Definitely my kind of dessert!
Recently my neighbour had a fall and I offered to make her dinners for a week while she was recovering. It wasn't anything fancy, she had whatever we were having but I tried to include a dessert for later on in the evening for "supper" when she'd take her nightly meds. These pies were perfect because I hadn't been shopping and only had my pantry staples and the fridge dregs to choose from.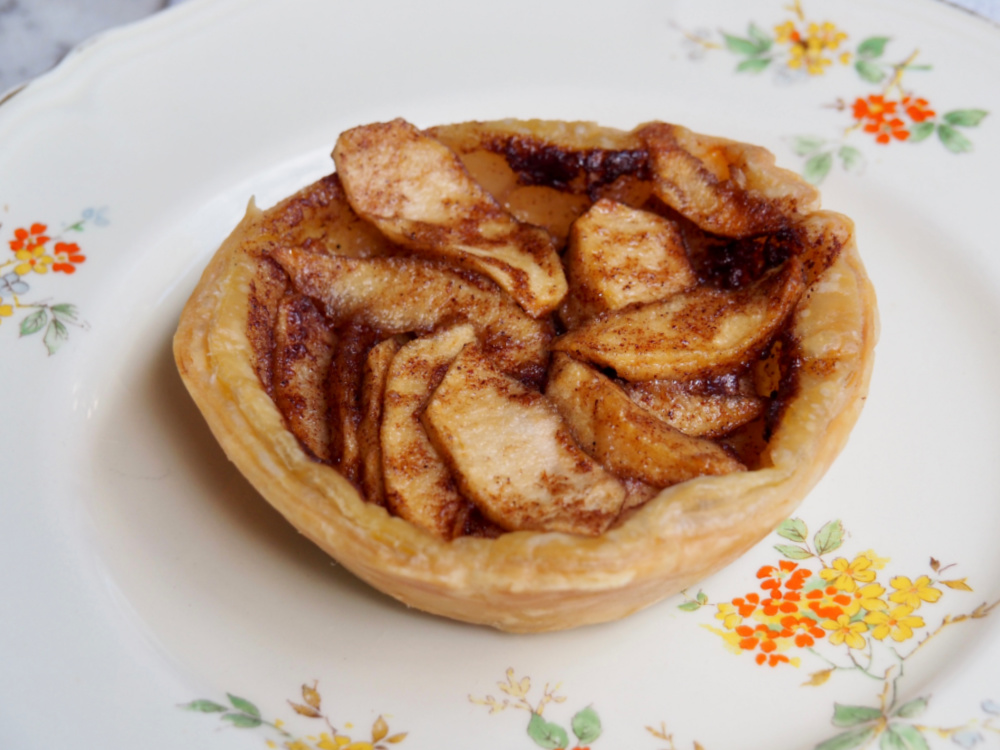 I hate wasting food so I line all 4 pie dishes in this recipe with 1 sheet of pastry. I have to get a bit creative patching the pastry offcuts together but once all the apples are in and the pies are baked, you can't even tell! Of course, if you want all smooth lines and have pastry to spare, knock yourself out and use 2 sheets instead.
Do you like some dessert after dinner? Are you good at styling food?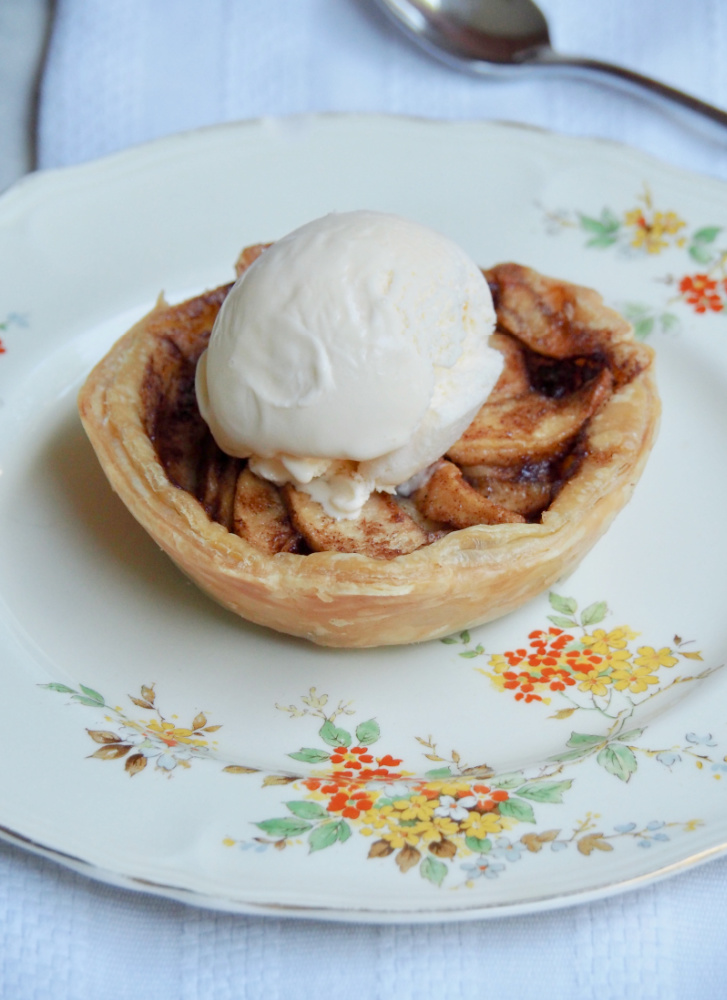 Serves 4 (easily halved)
Ingredients
1-2 store-bought puff pastry, thawed
4 small apples, cored and thinly sliced
60g butter, melted
60g brown sugar
1 teaspoon ground cinnamon
Vanilla ice-cream to serve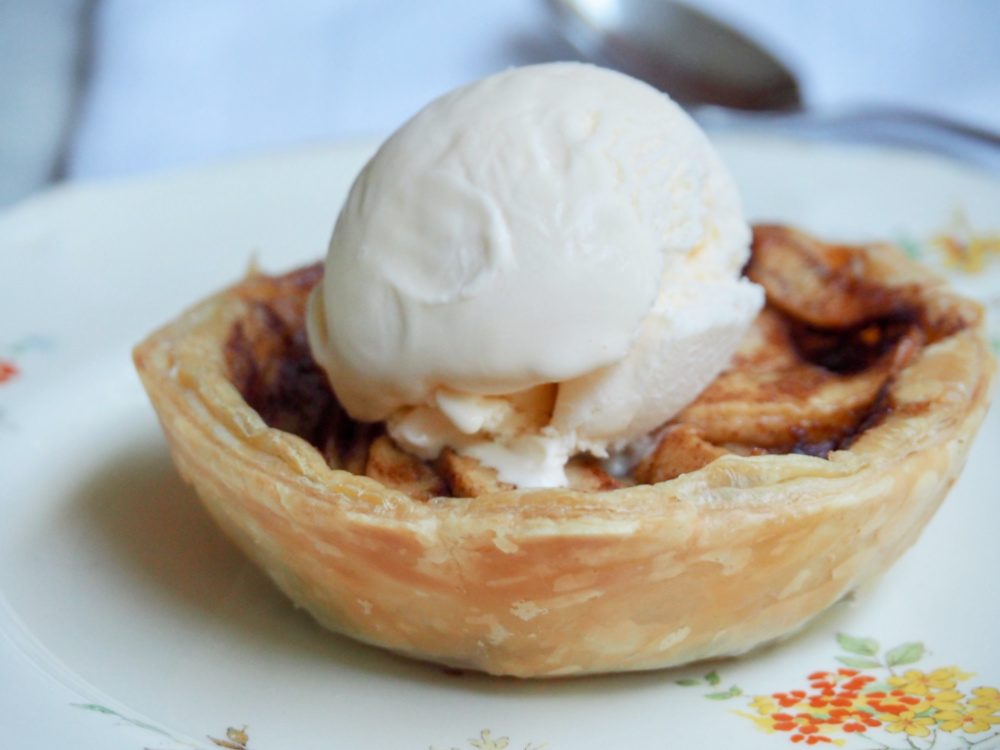 How to
Preheat oven to 180C. Grease 4 pie dishes.
Using a pie dish as a template, cut out four circles from the pastry. If you're using only 1 sheet of pastry, you'll need to make some patchwork pastry!
Line each tin with a pastry circle.
In a medium bowl, toss the apples with the butter, sugar, and cinnamon.
Arrange the apples on top of the pastry and bake for about 30 minutes or until the apples are soft and caramelised.
Serve warm with vanilla ice-cream or cream.