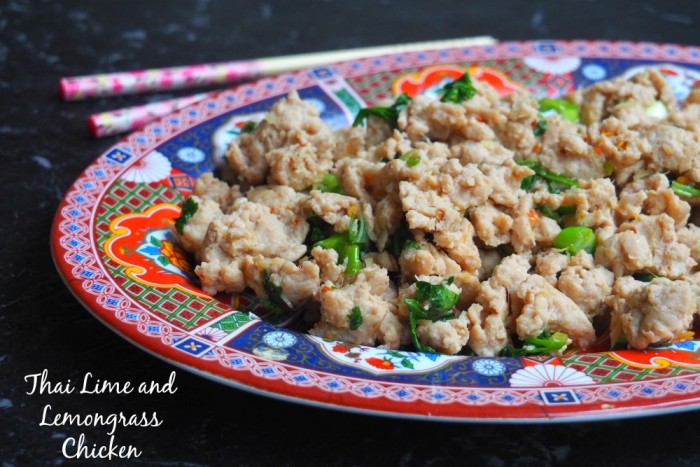 Serves 4
This stir fry is quick, easy, healthy and a whole wok full of yum! We love the fresh flavours in this dish, from the lime, the lemongrass and all those fresh herbs. This dish is delicious with rice or noodles, but for a healthy option, we love to eat this wrapped up in crisp lettuce leaves. It's delish!
And, in a side note, how are you liking my Minnie Mouse chopsticks?!
Ingredients
2 teaspoons  vegetable oil
1 tablespoon  grated ginger
1 stalk lemongrass, finely chopped
1 teaspoon chilli flakes
600g chicken mince
¼ cup  lime juice
¼ cup fish sauce
1 tablespoon brown sugar
¾ cup coriander leaves
¾  cup basil leaves
4 green onions, sliced diagnoally
Lettuce leaves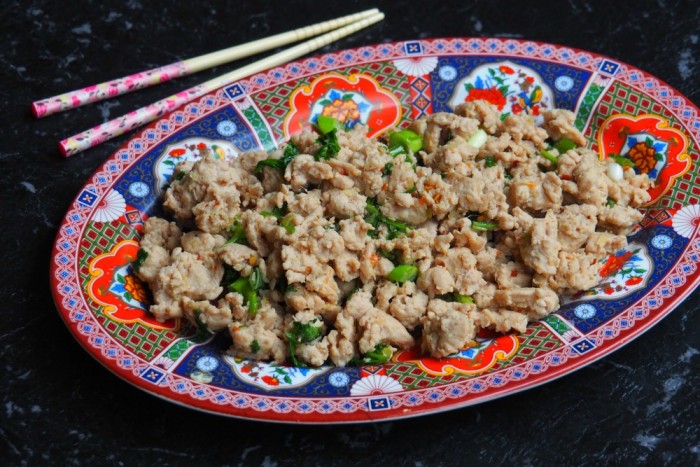 How to
Heat a frying pan or wok over a high heat. Add the oil, ginger, lemongrass and chilli  and cook for 1 minute.
Add the chicken mince and cook stirring,  for 6-7 minutes or until cooked through.
Stir through the lime juice, fish sauce, sugar, coriander, basil and spring onions.
Serve with crispy lettuce leaves.