It's my first weekend back in Britain. It's been action packed – running, dog walking and even a bit of gardening! I worked out that I've run a half marathon this week and have clocked up over 30 kilometres!
I keep out of the kitchen and on Saturday we have a fish and chip feast from the local take away. The chippy is voted the best in the country and it's easy to taste why!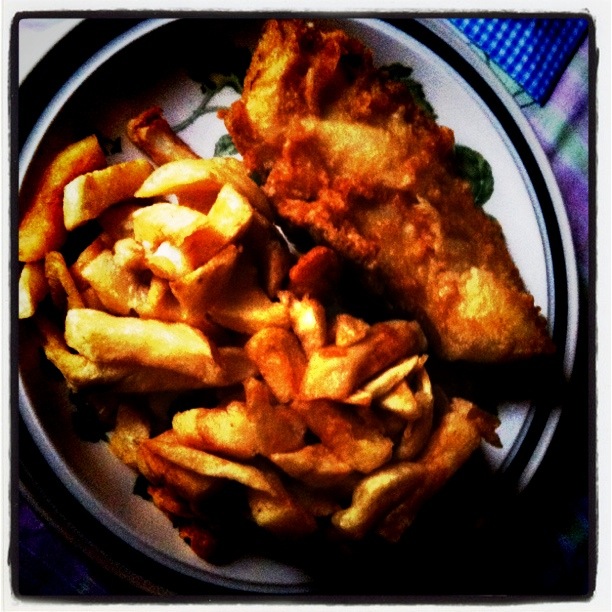 We locate the local country park which is big, beautiful and has the most enormous lake. It's the English countryside at it's best! The dog thinks he is in a walkie-wonderland!
All the clean country air is doing us the world of good. We go to bed early, sleep like logs and wake up late! Holidays are good for your health!