After a busy morning at mother's we head off on a little adventure across the county to Nottingham, home of Robin Hood and also home to Linda and Geoff, our surrogate parents.
Linda was the teacher I worked with on teaching practice when I was at university many moons ago, and we've stayed in touch ever since. Linda and Geoff have two sons so I gladly took on the role of their surrogate daughter and they became my surrogate parents. Of course, when I met David, we continued the family feeling and became surrogate in-laws!
We haven't seen them for a couple of years since they came to sunny Sydney, so this time together is quite a treat. My mum drops us off at the local train station, although I use the term loosely, the station consists of two platforms and a level crossing! The train ride to Nottingham is very picturesque, as we choo-choo through lots of pretty places. Linda meets us at the station and then we spend the evening relaxing at Chateau Trapnell.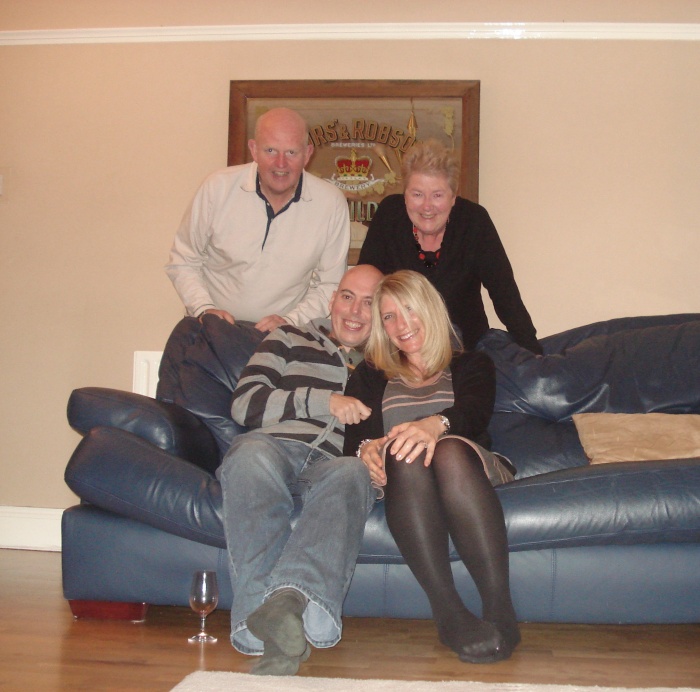 There's bubbly and bonhomie in the conservatory and later, we retire to the dining room for Linda's three course fresh food spectacular. The wine is in free flow and dinner is polished off with a glass of port a cup of coffee, which is egg-cellently presented with a gorgeous gold bunny!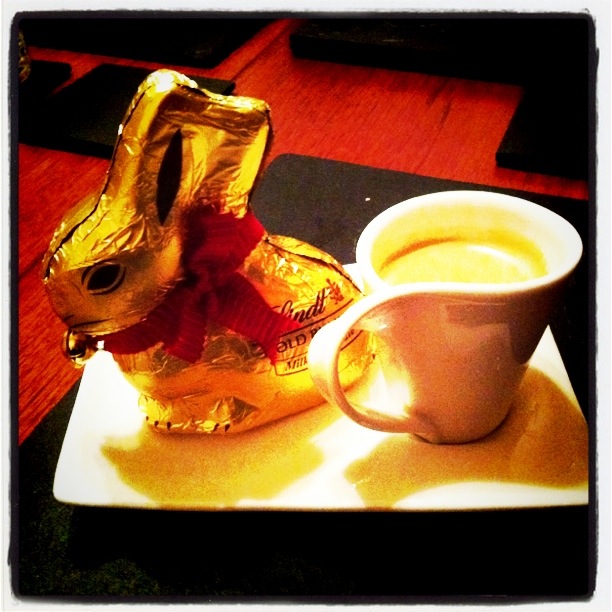 Later, David gets to grips with the gadgets and is able to watch Man U storm to victory on Linda and Geoff's ipad so everyone's a winner. Good food, good friends, good company, it's so good to catch up!