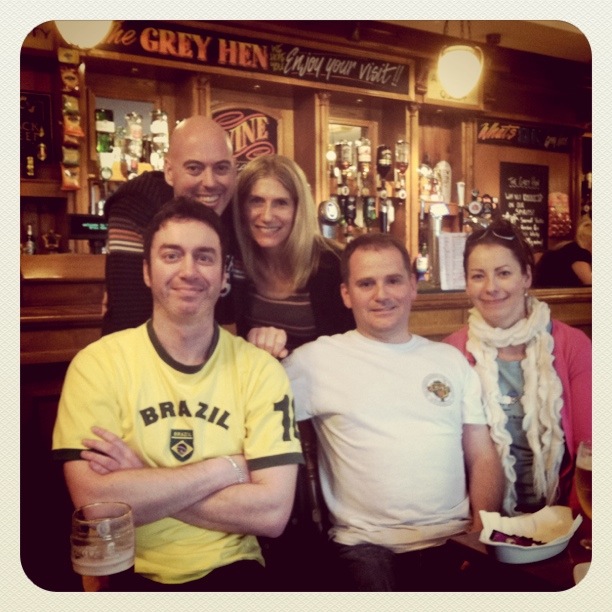 I sleep like a baby  until 10am and am pretty perky considering the amount of gin and  tonic consumed last night! David and I amaze ourselves and drag ourselves out for a run. Hooray! I've clocked up my first 5km in the North East!
By the time we get home and get ready, it's almost lunchtime!  There's just enough time to have a snack before we head off around the corner to the pub to watch some serious Sunday soccer! This afternoon Man U are taking on QPR and David is pumped to the max. It's a family affair this afternoon, and the gang's all here, plus all our friends Frank, Bob and Jo, come along for fun football frolics. There's beer and cheer, and David's pleased as punch because Man U win and shoot their way to the top of the league. We're on a roll, so we stay on to watch Arsenal beat Manchester City which gives everyone a warm and fuzzy feeling. This is a first – I never thought I'd see David cheering on Arsenal! Will wonders never cease?
While we have enjoyed our footy fun, David's mum has been slaving over a hot stove and has cooked a spectacular Sunday dinner for all the family.  The dinner is a winner! Sunday Funday!