Hooray it's shopping day! If I want to hit the shops early, I have to get up early, I've got my daily 5km to run. I have no sense of direction but, lucky for me,  David has left step by step, street by street, Sam-proof instructions so it's looking less likely that I get lost. I'm so hardcore I run minus my hoody and run with and like, the wind!
Later, me, David's mum, his sister and his niece, and David all head into Newcastle to start some serious shopping. We leave no shop unentered and between us make a purchase in every place we visit!  After our one stop shopping trip and a light lunch at home, we have a little adventure to a seafront hotel to have a little reunion with  David's dad and his auntie.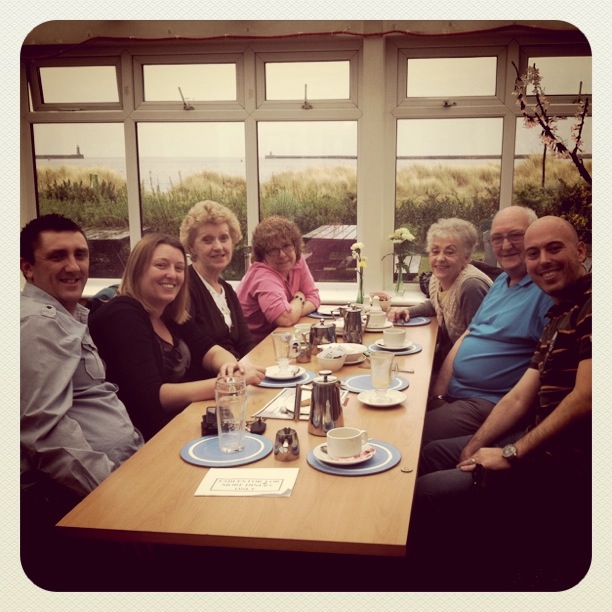 David hooks up with the family for tea later but I  take a rain check as I have a dinner date with my friend Beverley.  We must both have great taste as Beverley books the Black Horse, the same pub as Saturday! It's another delicious dinner and we have the greatest gossip – we haven't seen each other for years – but we pick up exactly where we left off and have an almighty catch up. Friends make you feel good!