David's sister comes round to say goodbye but there's no time for tears, I'm off for my last sprint around South Shields. I decide to live dangerously and run without a hoody and without David's directions. If you think I'm dumb running in only a singlet in this weather, then you must think I'm dumber relying on my own sense of direction, as I have none! You know what they say, "go hard or go home," and I prefer to plump for the former. I can't possibly go home, I've still got 2 weeks holiday left! Miraculously I make good time and make it home without taking any unplanned scenic detours!
We spend most of the morning packing the cases which is always an epic task mainly because a) I always have so much toot and b) David is such a meticulous packer. Those cases are his pride and joy. Finally after much squashing and shuffling the cases are packed and weighed and ready to go. We have a little family outing to the train station; there's Mam, Bryan and little niece Georgia and it sucks to say goodbye. No matter how many goodbyes you say, it just doesn't get any easier. It's still sad. No matter which way, or how many times you say it!
We travel back to the smoke cattle class. The journey is long and boring but passes without incident. We're lucky enough to dodge rush hour and make our way across the city by tube, wee, wee, wee all the way to Hotel Hev "n' Rich – our home from home in London town.
Heaps has happened and tons of time has passed since the four of us last hooked up and we're very happy to say hello. We celebrate our reunion with a delicious meal at a local Sicilian restaurant Ibleo where we are looked after by the owner Giovanni.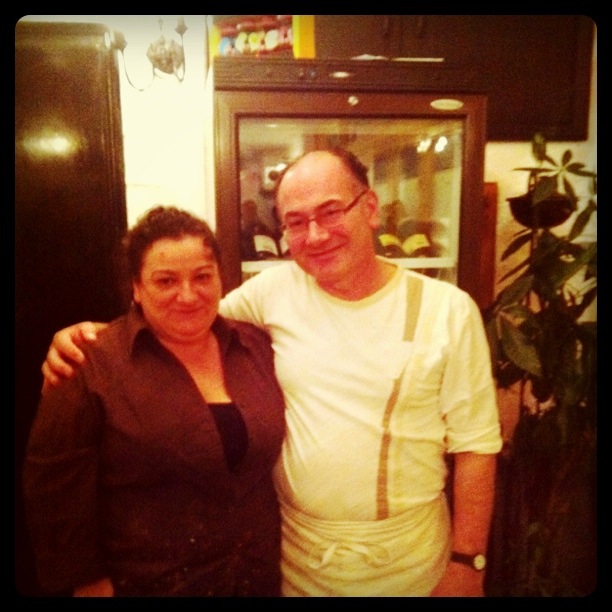 The food is fantastic, I have bruschetta to start, followed by a Scoglio pizza which is probably the best seafood pizza I've ever eaten. And I've had quite a few! Seafood pizzas are my bestest.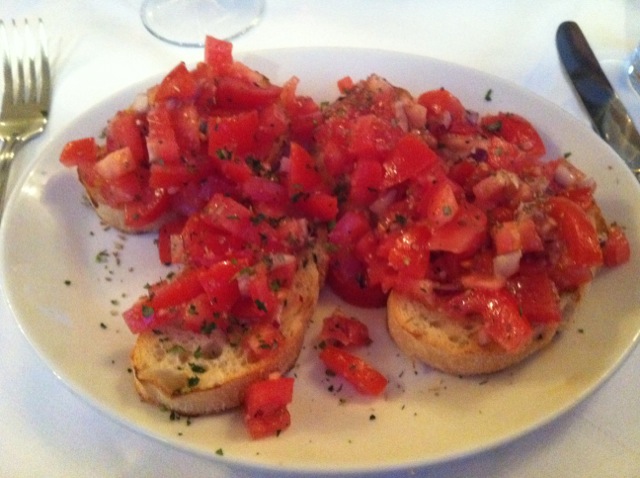 The food and the company are fabulous and we have an excellent evening. On the way home we swing by and say g'day to Sophia, Rich and Hev's daughter, who is getting married in June. Unfortunately we won't be able to make the wedding, I'll be otherwise engaged and having my scan on the wedding day… I know where I'd rather be!