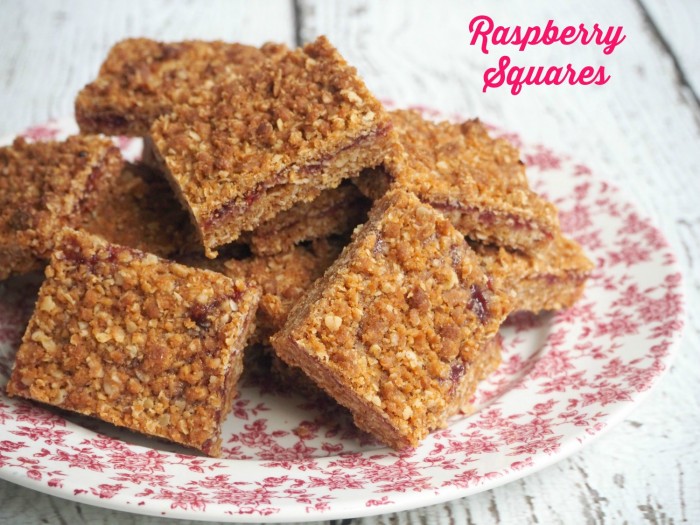 I love that this recipe uses only store cupboard ingredients and it's quick, cheap and simple to make… and it tastes delicious! This slice is just jam-tastic!
Best of all, the only equipment you'll need is a bowl and a spoon although if you're feeling fancy you can use the Thermomix recipe.
I've used raspberry jam in this recipe but you can use whatever flavour you have to hand. I like using quick oats because they're finer. If you have rolled oats, you can use them as is or mill them slightly for a finer texture.
Whatever jam or oats you use, this slice will be so nice!
What's your favourite flavour jam?
Ingredients
2 cups (200g) quick oats
1 cup (220g) firmly packed brown sugar
1 cup (150g) plain (all-purpose) flour, sifted
1 teaspoon baking powder
3/4 cup (185g) unsalted butter, melted
3/4 cup (240g) raspberry jam
How to
Preheat oven to 180C / 160C fan-forced. Lightly grease a 20cm x 30cm lamington tin and line with baking paper.
Combine oats, sugar, flour and baking powder in a mixing bowl. Add the melted butter and mix well. Press half the mixture into the tin and spread with jam.
Crumble over the remaining mixture and bake for about 30 minutes or until golden.
Remove from the oven and cool in the tin before cutting into squares.
Other info
Prep and Cooking time: 40 minutes