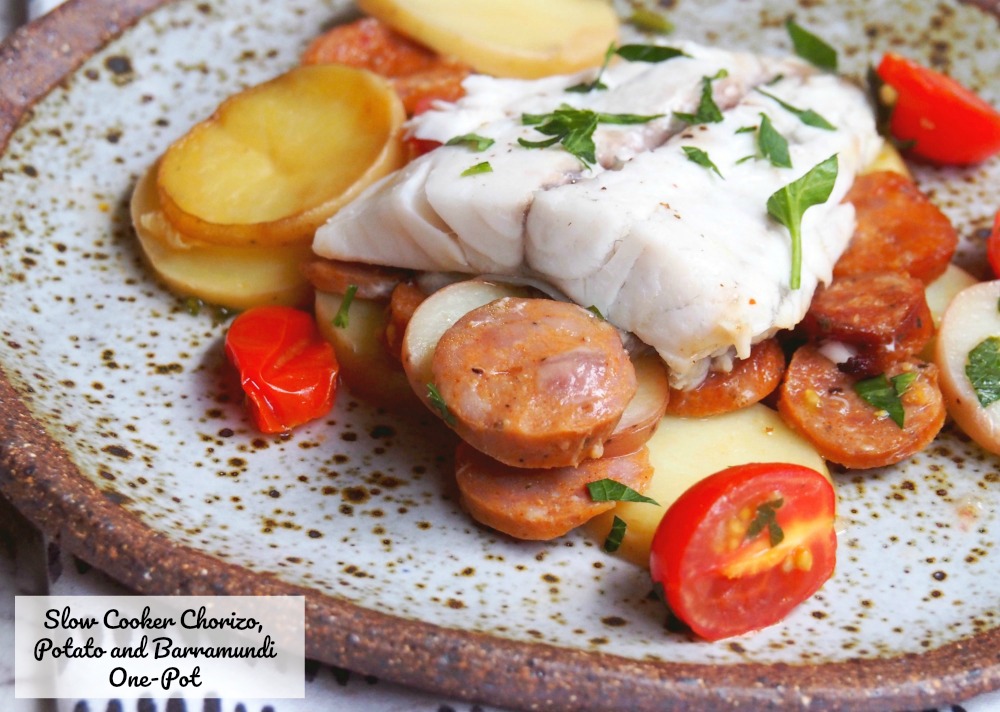 Serves 2
In this speedy slow cooker one-pot made with chorizo, potato and white fish, you get a delicious result with minimum effort!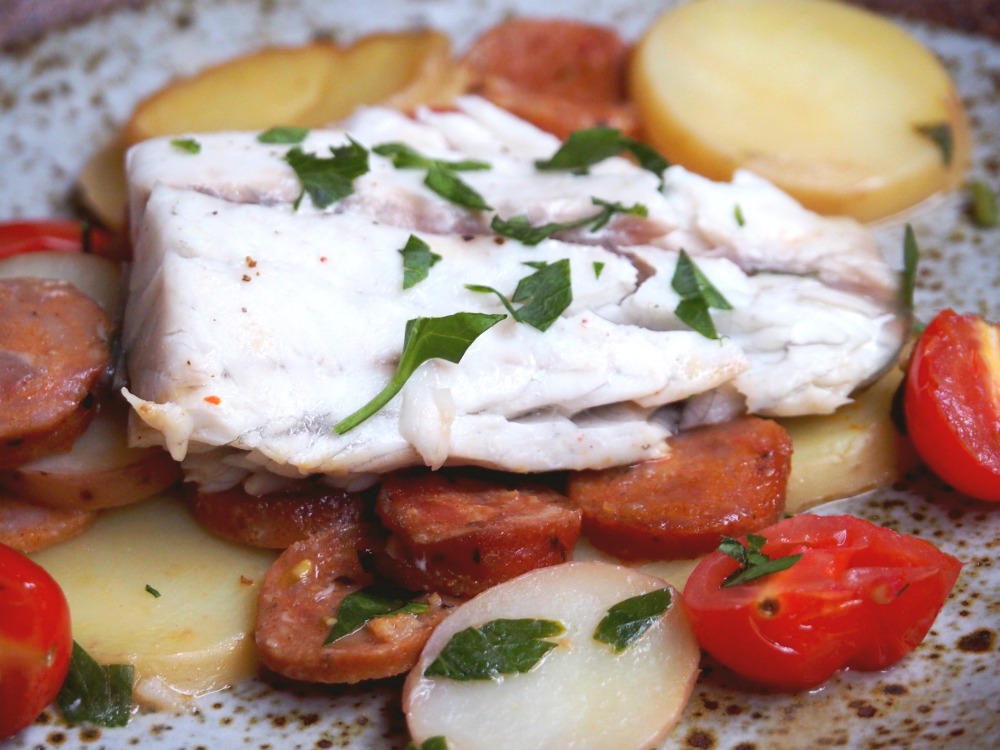 This recipe is an oldie but a goodie and is now a bit of a newie, well, at least in terms of the photos! This recipe is ridiculously simple and requires minimal prep and a simple list of ingredients. And the best bit is that it's cooked in the slow cooker which makes it healthier and fuss-free. Plus it has got chorizo and everything is better with chorizo, amirite or amirite?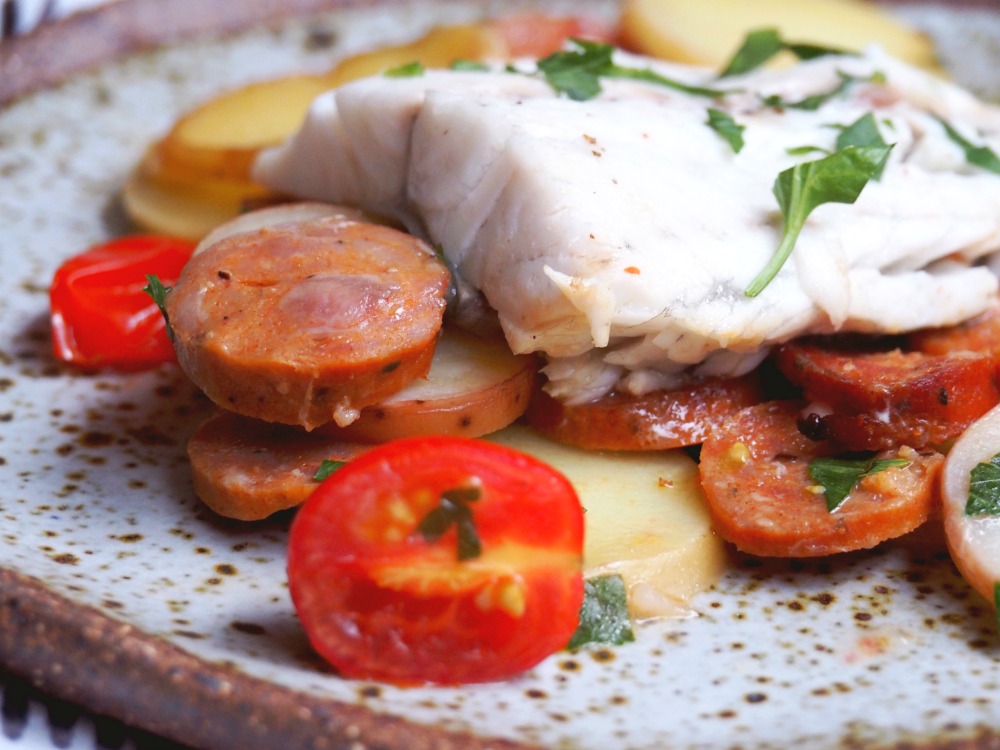 Don't be put off by the fact that this is a slow cooker recipe, it's not one of those all day affairs, you can have it from slow cooker to the table in 3-4 hours making it a good contender for a midweek meal, although it's fancy enough to serve up when entertaining because the flavours are next level delicious!
Have you got a favourite slow cooker recipe? Are you a fan of chorizo?
Ingredients
100g chorizo sausages, peeled and thinly sliced
450g baby potatoes, sliced
4 tablespoons white wine or dry sherry
2 x 200g barramundi fillets
125g cherry tomatoes, halved
20g bunch parsley, chopped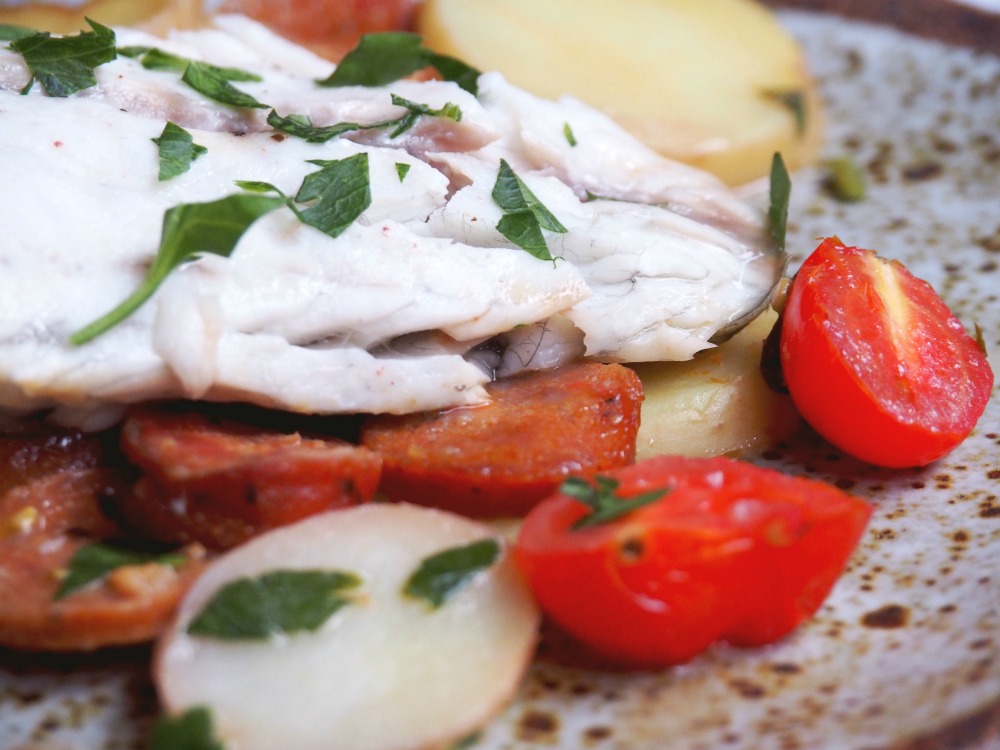 How to.
Heat the slow cooker if necessary, then add the chorizo and potatoes to the slow cooker pot, tossing them well with 3 tablespoons of the wine. Cover and cook on high for 2-3 hours until the potatoes are just tender. Move them around the pot a bit halfway through.
Season the fish well. Give the potatoes another stir, add the cherry tomatoes and most of the chopped parsley, then lay the fish on top. Splash over the remaining wine, put the lid back on again and leave to cook for 30 minutes, or until the fish has turned white and flakes easily when prodded.
Scatter the whole dish with a little more parsley and serve.
Other info
Takes 3-4 hours