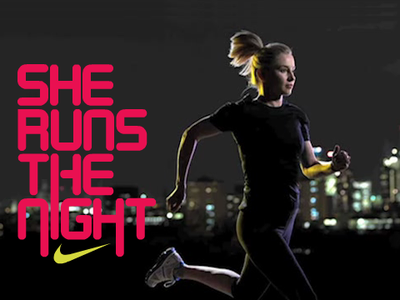 I'm high as a kite after training, so I reward myself with some Baked Apples – the perfect pick me up for a cold, dark night such as this!
While I'm waiting for them to bake to perfection, I check my facebook and those superheroes at Nike have made a movie about me (and my girls)  running the night! I've got a whole drawer full of  two-bit fun run medals, but this is my first film! Check it out here! See if you can spot me! I'm the one in the black shirt!
I get goosebumps just watching it. I feel so proud and blessed to have been able to take part in such an awesome event. I'm a lucky girl. This is one night I'll never forget. And now I won't have to. I can relive the run in glorious technicolour! Thanks Nike!