Today, Tuesday, is a day packed full of all good things. First off, Kristy's pump class sets me up for the day really rather nicely. Then, I get an all new, all singing, all dancing class at work and it's full of warm and friendly peeps. I think it's going to be a marvellous month. Today, I'm overcome with enthusiasm for my job, I'm so lucky to have a job that I love and to work with people that are so absolutely fabulous. Now, not many people can put their hand on their heart and say that.
Eve is coming for dinner tomorrow, so I try and get one step ahead and make the  Kumara and Kidney Bean Hotpot  so I can spend more time catching up, and less time cooking. It fills the house with amazing aromas and fills me with an enormous sense of satisfaction, now that I'm doing my bit for UK National Vegetarian Week, albeit in Australia! This beautiful bowl of goodness is almost iodine free and freezes well, so I can stash it away, and have a hearty, healthy dinner in minutes whenever I need it!
Way back in October just after my treatment, I won a $50 voucher on facebook for a local Chinese restaurant. We realise that it's just about to expire and with or without iodine, we just can't let it go to waste!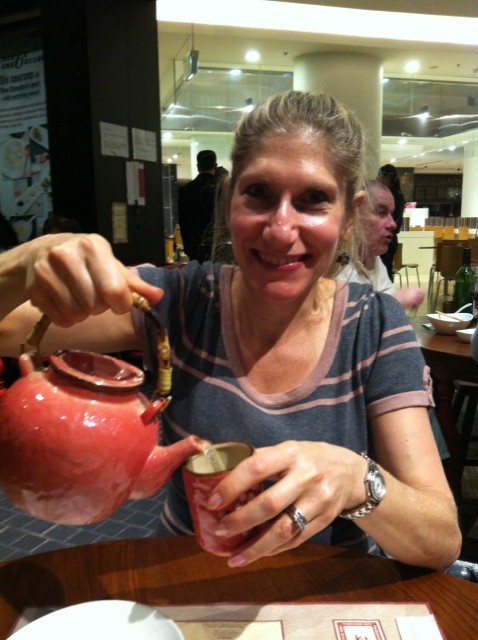 Lucky, we book because even though it's early evening on a Tuesday night, the place is stoved off. We gorge ourselves on a variety of dumplings until we almost pop, and they're lip smackingly scrumptious! We even find some space for some marvellous marinated pork belly, which just melts in the mouth!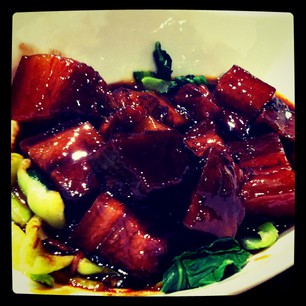 Best of all, the voucher more than takes care of the bill and tonight we eat for free! Another Tuesday bonus!
My iodine levels are probably rocketing into orbit so it's time to get back on the iodine free bandwagon. I am seriously suffering without any sweet treats so am pretty pleased with myself when I realise milk chocolate is out, but dark chocolate is so IN! Besides the benefit of being almost iodine free, dark chocolate is also good for your blood pressure too!
As if the day hasn't been absolutely fabulous already, we pop into KMart on the way home and I finally get to purchase the cupcake carrier I have been coveting for what seems like forever!
A little of what you fancy goes a long way!