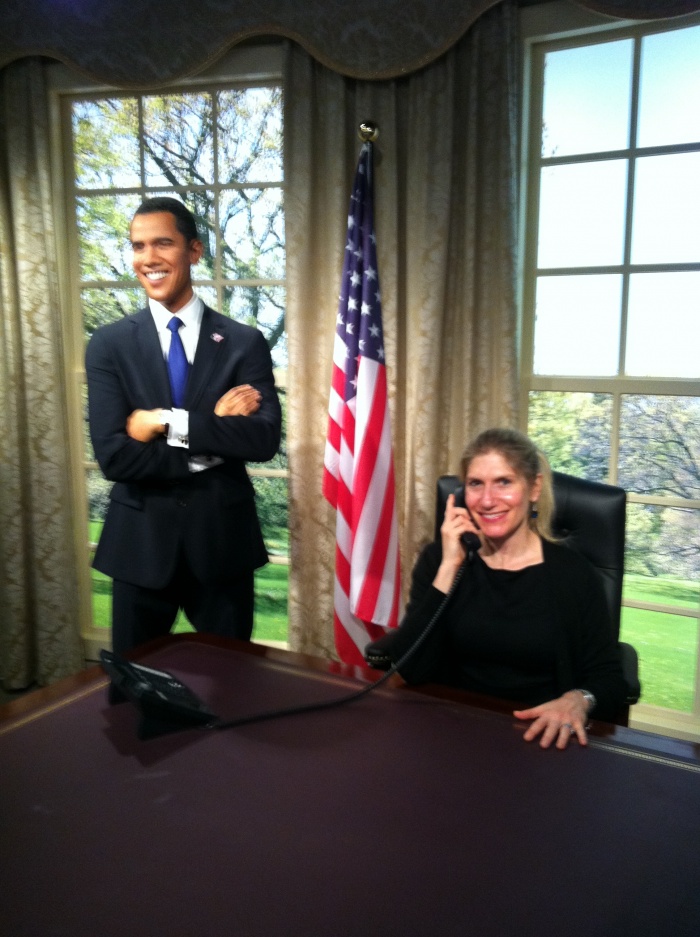 Tonight I'm off to check out Sydney's new Madame Tussaud's. I haven't been to the London site since I was knee high to a grasshopper, so this is a bit of a blast from the past! My boss, Agata, has a spare free ticket and she's invited me to tag along in our official role of sussing out the site for school! In actual fact, we're like two big, starstruck kids giving our cameras a thorough workout!
I get face to face with Nelson Mandela, answer the phone for Barack, take a pew next to Queen Liz, give a cuddle to Crocodile Dundee and get inbetween Brangelina! We have the best time and there are a whole heap of famous faces – waxworks have come a long way since my last visit to Madame T's.
However, Agata and I are not fazed by fame and just like us, the night is still young! We head off to Seabay to celebrate our shared love of dumplings. I'm sure they're jam packed with iodine but frankly, they look and taste way too good to resist! We can't help but wax lyrical about them there, little dollops of deliciousness.
Later, we part company, and I head home to put the icing on the cakes, literally. The Chocolate Cupcakes  look lovely topped with some of Evelyn Rose's One-Step One-Bowl Milk Chocolate Frosting, and that Apple and Walnut Cake is looking fit for a king, now it's sandwiched together and topped with Treacle Icing which as David says, is naughty, but very, very nice. It tastes just like cheesecake in a bowl… waistlines, watch out!