Hooray for Friday! I'm happy it's Friday but I'm sad it's the end of another school term, and that I have to say a fond farewell to my super students. They're an awesome bunch and I've had tons of fun working with them the last month. Still, all good things come to an end, isn't that what they say? I have to pose for so many photos with students after class, that I simultaneously feel like a celebrity, and, that I should be charging! If I had a dollar for every photo taken, I could be a millionaire!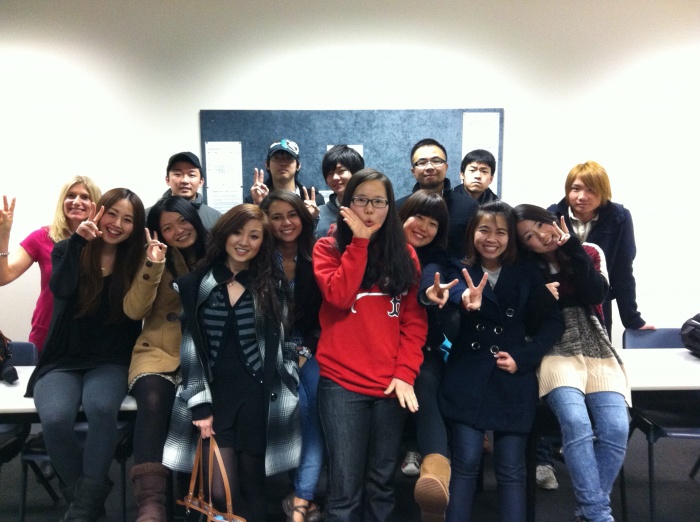 After work, I grab a quick glass of wine with the girls at Grandma's Bar, which as it's name suggests, is just like Grandma's living room! It's an eclectic mix of nanna-y nick nacks, good wine and cool cocktails. I love it! I wish I could stay longer but I can't…
Tonight we're off to Simon and Takashi's. I've been looking forward to this night for so long, not just because Simon and Takashi are two of my most favourite friends, but because Takashi is, in my opinion, Sydney's Top Chef. One of  the things I was most worried about when I got my results was, if treatment would come between me and Takashi's tucker. Sighs of relief and happy faces that it didn't.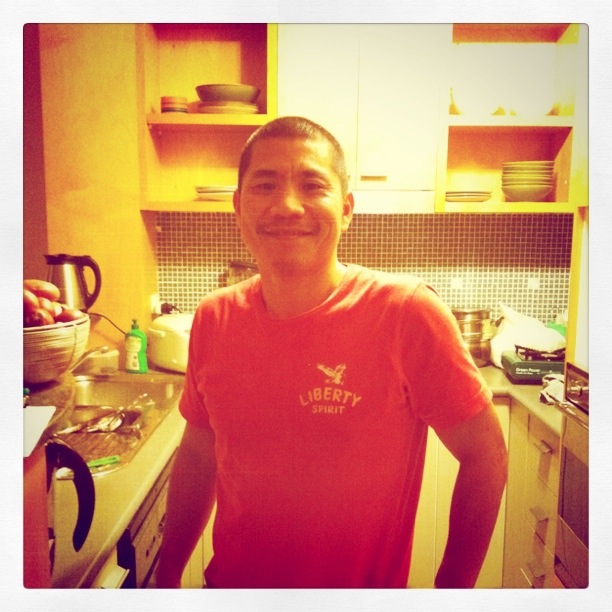 I've been thinking and salivating about the gastronomic extravaganza that awaits me, for most of the day! I'm so excited!  Takashi has really pushed the boat out tonight and we start with Antipasto Takashi Style, a yummy fennel salad and if all that wasn't enough, the Beetroot and Bococcini Salad completes the hat trick of entrees. I have to stop myself from picking up the empty plates and licking them clean – it's that  delicious!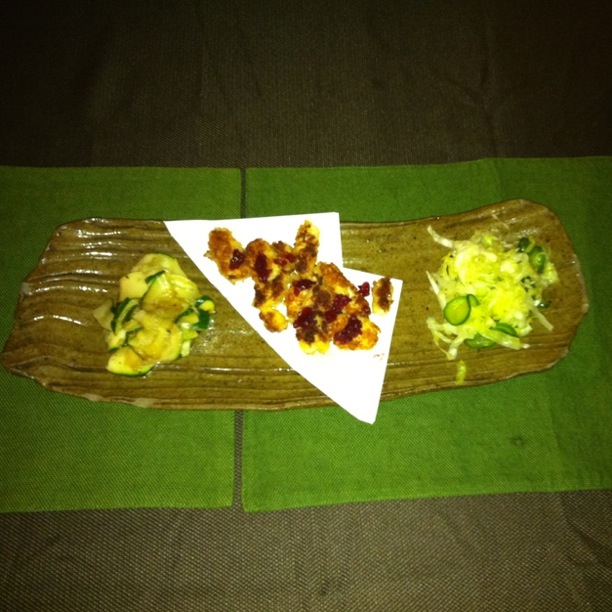 Takashi tells us we're eating traditional Japanese tonight and brings out a table top stove and a pot of water which he starts to boil. Then there's a platter of beautifully cut veggies, and a huge plate full of prawns, steak and fish balls. This is Surf and Turf – Takashi style.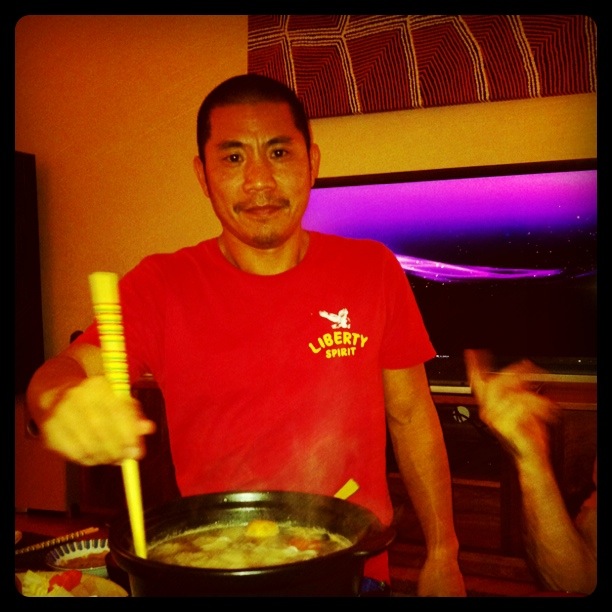 Tonight we're eating nabe which in layman's term is like a healthy, Japanese fondue. We drop the food into the pot and it cooks right before our very eyes. The more we cook, the tastier the broth becomes, and let me tell you, everything that comes out of that pot makes our mouth water. As if all that wasn't enough, Takashi has prepared a wicked chicken mince mix which he makes into dumplings, at the table, and they are also popped into the pot. He has hand crafted two condiments, one soy based with fresh herbs, and one with tahini, that tastes like satay, but much, much nicer!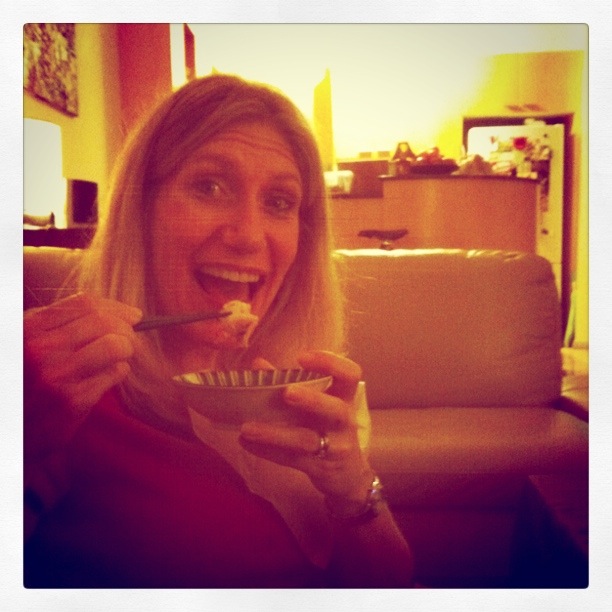 We couldn't have had a better meal if we had gone to one of Sydney's hatted restaurants I'm sure! It's healthy, delicious and a sensory explosion! I am in food heaven!
I don't know how we do it, but we still find space for a piece of  Apricot and Amaretti Cake which is a sweet way to finish off an absolutely fabulous evening; good wine, fine food and fantastic friends!