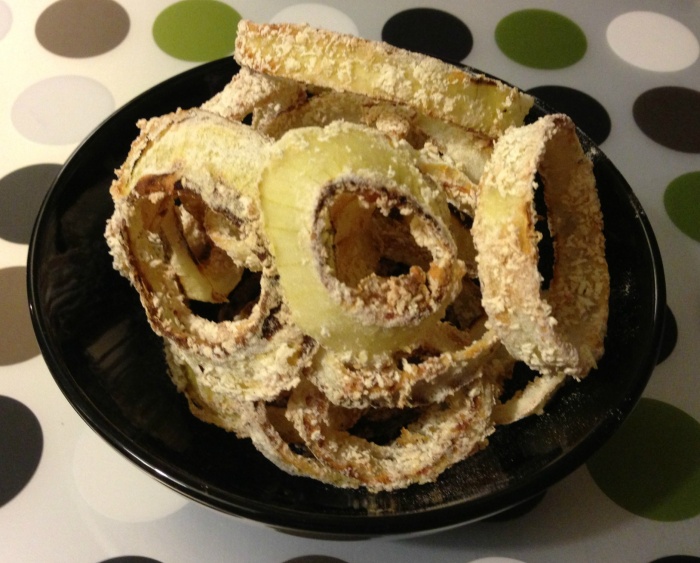 Serves 4
Onion rings are probably my all-time fast food favourite! I love this healthier, home-cooked version. Terribly tasty!
Ingredients
1/3 cup plain flour
1/3 cup panko crumbs
2 brown onions, cut into thick rings, separated
2 egg whites
Salt, pepper and a sprinkle of all-purpose seasoning
How to
Heat oven to 200C/180C fan/gas 6. Line a baking tray with baking paper.
Put the flour, breadcrumbs and seasoning  in a large sealable plastic bag. Season well.
Slice onions.  Whisk the egg whites in a shallow bowl until frothy. Dip the onion rings into egg and then add to the spice mixture. Shake well until coated.
Arrange onion rings in a single layer, on prepared tray. Bake for 25-30 minutes, turning halfway-through, until tender and golden brown.
Other info
Prep time:  10 minutes    Cooking time: 30 minutes
TIP! If you like it hot, try adding 2 teaspoons of Cajun seasoning to the dry mix.