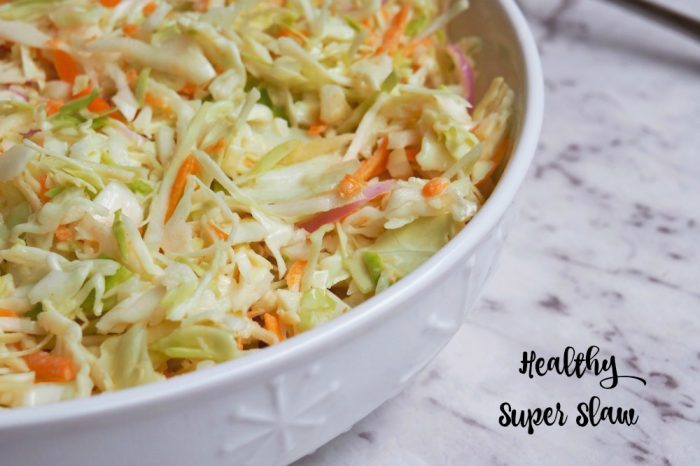 Serves 6+ (easily halved)
It's no secret that I'm learning to love salad and learning to make my salads more scintillating, but I do love some of the old classics. I remember when I was a kid how I used to love shop bought coleslaw, even though I l probably loved the taste of all the added flavours and preservatives more than the veggies themselves.
This slaw is super easy and super healthy because it's a mayonnaise free dressing, great for those on an egg free or weight watching kind of diet. The apple brings some sweet and the onion adds the savoury and the dressing tastes deliciously creamy and flavourful, making a super light but super tasty salad that will feed a crowd.
I used regular white cabbage, but you can use any cabbage variety you like – red, savoy, even wombok will work. After trimming the cabbage, cut it into manageable-size wedges to make shredding/cutting it finely a lot easier. I used the grating/slicing blade on my food processor, and the one blade did it all in a matter of minutes!
Are you learning to love salad too?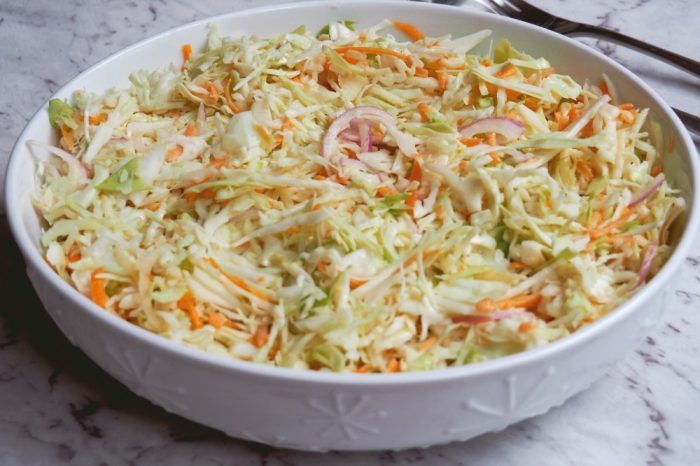 Ingredients
1/3 cup plain low fat yoghurt
1 tablespoon Dijon mustard
2 tablespoons lemon juice
1 tablespoon apple cider vinegar
1⁄2 white cabbage, shredded
2 carrots, coarsely grated
1⁄2 red onion,  sliced
1 apple, peeled and grated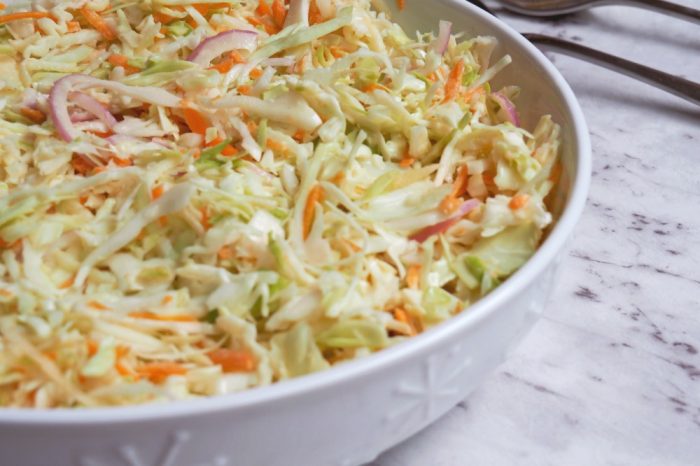 How to
Combine carrots, cabbage, apple and onion in large bowl.
Whisk yoghurt, lemon juice, vinegar and mustard together and season to taste.
Add the dressing to cabbage mixture and toss to combine. 
Other info
Prep time:  10 minutes