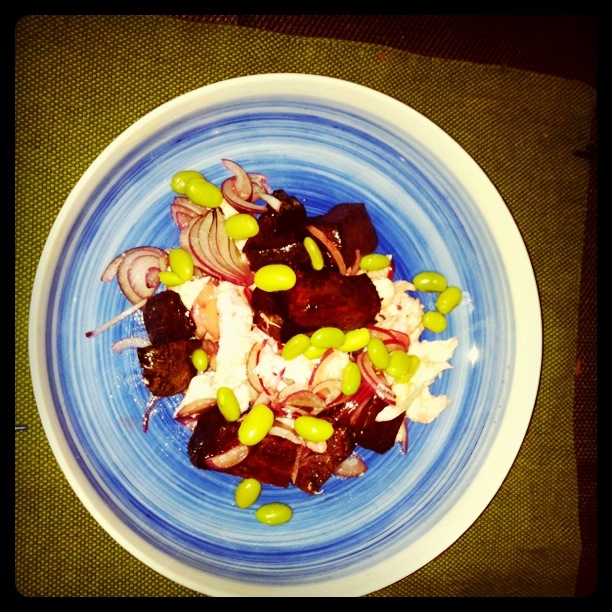 This is so light and delicious – the perfect starter or accompaniment to any meal. Takashi  is not one for measuring, so just make sure you have a balance of ingredients that look easy on the eye!
Ingredients
Fresh beetroot
Bocconcini
Red onion, sliced
Olive oil
White balsamic vinegar
Salt and Pepper
Basil or flat-leaf parsley to garnish
How to
Preheat oven to 160C. Cut beetroot into bite size pieces and drizzle with olive oil
Bake beetroot until soft and leave at room temperature.
In a bowl mix beetroot, sliced red onion, white balsamic vinegar, salt and pepper. Then add the bocconcini.
Garnish with basil or parslely.