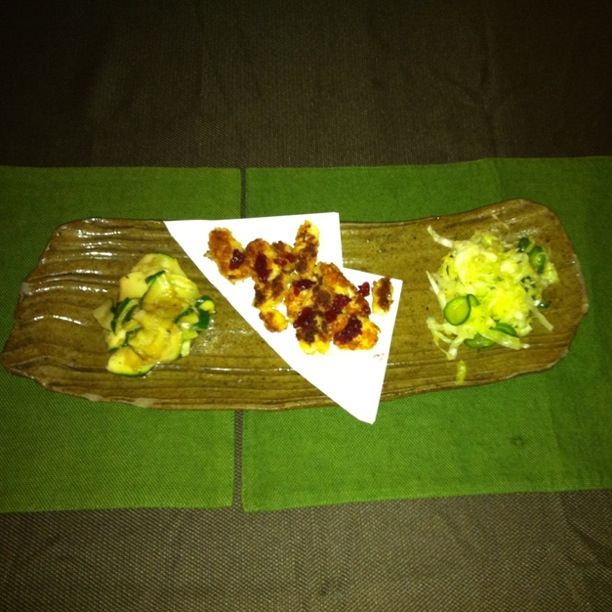 Makes a great addition to an anitpasto platter, or simply sensational all on it's own!
Ingredients
Zucchini
Lemon
Shredded Garlic
Olive oil
Salt and pepper
How to
Slice zucchini with  vegetable peeler.
Pan-fry zucchini with  shredded garlic and squeeze with lemon.
Season with salt and pepper.
Plate up and serve.
Other info
TIP: Zucchini is Australian for courgette!