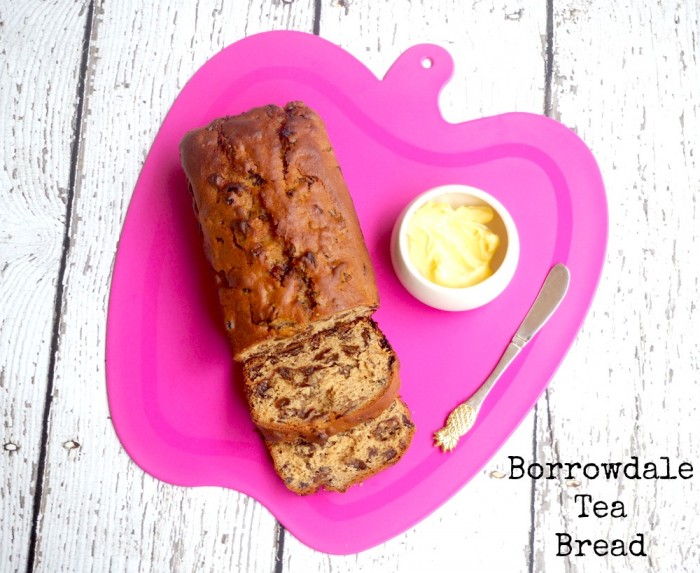 Serves 10
This is an oldie but a goodie! My mum gave me this lovely recipe. It's  fat-free (unless you count one egg)  dairy-free and oh, so simple! It reminds me of malt loaf that we used to get when I was young. It's the bomb-diggity served with a cup of tea and slathered with butter!   
Ingredients
275ml/half pint hot tea
110g/4oz sultanas
110g/4oz currants
110g/4oz soft brown dark sugar
1 egg
225g/8oz self raising flour
cinnamon/mixed spice to taste
How to
Pour tea over fruit and leave overnight.
Beat sugar and egg together.
Stir in flour and fruit.
Add enough of the soaking liquid to make a soft mixture.
Pour mixture into greased and lined 1 lb loaf tin.
Bake for 45 minutes at 180C/160C fan-forced or until cooked through.
 Turn out and cool.
Cut into slices and spread with butter.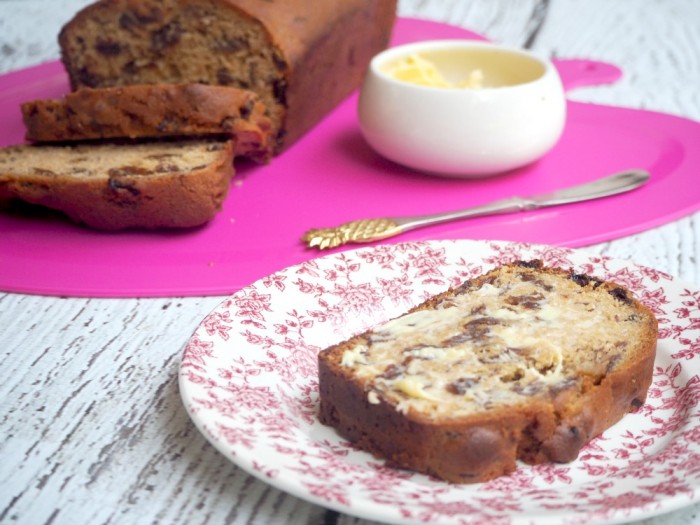 Other info
Prep and Cooking time: 1 hour (+ soaking time)
TIP! Use any combination of dried fruits in this recipe. I like to save on time and energy and make double, and pop  a spare loaf in the freezer for a rainy day. The bread will keep up to 2 weeks if wrapped in foil/cling film and kept in an airtight container.