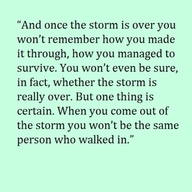 My day starts off with good tidings from the one and only Lance Armstrong congratulating me on achieving a new personal best. It's all in a day's running for those  lucky enough to enjoy that that app-solutely fabulous  Nike+ running app. Hearing Lance's dulcet tones is a nice surprise, ditto for the new PB. I couldn't think of a better way to kick start my Monday morning.
After all the good food, good wine and good times that we've enjoyed over the weekend, there's something really rather reassuring about getting back into the regular routine. I rush out at lunchtime to try and find some pie dishes. I'm like a rabbit caught in headlights in the kitchenware department… where do I start? There's a plethora of pie dishes and I am gripped by indecision as to which ones to choose. I finally settle on some, only to realise on my way out, that they are far too big for their intended purpose. Doh! I will have to think outside of the box (or rather the dish,) and find something delicious to fill with them with in the not too distant future.
The bee that is buzzing around in my bonnet today is Nigella's Spruced-Up Vanilla Cake. I've been wanting to give it a go ever since I saw Sara's beautiful bundts over at Sew Appetising, and after my success last week, with Donna Hay's Lemon Yoghurt Cake, I'm keen and confident. I think I am being uber thrifty using up an unopened a pot of yoghurt in the fridge, until I realise, the pot is too small, and I need to buy a bigger, fresh pot anyway! It's too late to back off now, the bee is buzzing, buzzing, buzzing.
I think of this as a bit of a baking adventure as I am going to follow Nigella's advice and mix the cake in my food processor. I'm short on time and energy tonight so I think my nifty little mixer is the answer to my prayers. I don't know what mixer Nigella has, but it can't be the same as mine! I blitz it within an inch of it's life but it still looks lumpy! In fact, I merrily pour half the mixture in before I realise the other half is full of big chunks of butter, which I have to re-blitz! I have a (manic) chuckle to myself, pop my experiment into the oven and hope for the best.
Meanwhile, I get to work on my Chicken and Fennel Pies for dinner. I've never really used Fennel before but it's really growing on me. Not literally! That wouldn't be a good look! My herbs are miraculously still showing signs of life and it gives me great pleasure, to throw some of my home-grown parsley into tonight's feast. Taste the difference! The pies are by no means the healthiest  we've had, but they're certainly some of the most delicious!
Nigella's Spruced-Up Vanilla Cake is a miracle bake! It is cooked to perfection, rich, fluffy and full of yummy vanilla-ness. It comes out of  the bundt in one resplendent ring and I'm relieved and impressed all at the same time!  I'm trying to stay on the dietary straight and narrow and refuse to indulge but David says it tastes as good as it looks. And, if I say so myself, it looks pretty darn good!
In other news, the Endo sends me a copy of the letter that she sends to the GP and the Prof. It's always good to have a read, it's like having the minutes of a meeting and I love seeing everything in black and white, especially, when it's good news! In it, she says I'm doing, and I quote,  "fabulously." I've received  a lot of doctors letters over the past 18 months and it's super, smashing, great to finally get good news. It's like sunshine after the rain.  I like it.