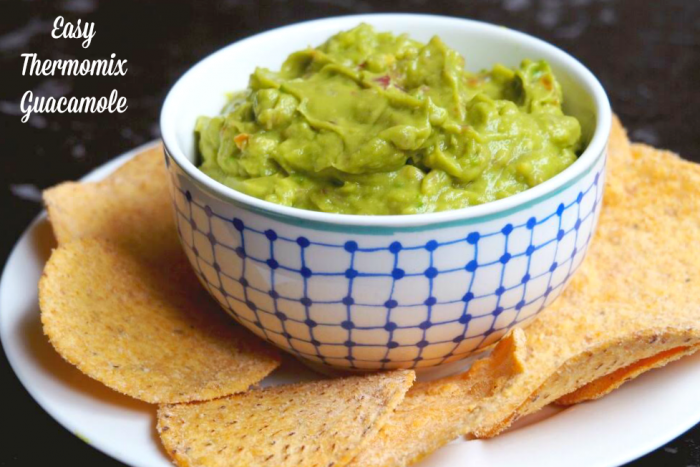 This classic guacamole is quick, easy and totally delish!
This recipe is authentic as it was given to me by one of my ex-students, Gabriella. She was from Mexico, utterly delightful and the most amazing cook.
We weren't just teacher and student, we were friends and shared many a delicious dinner and dare I say, many bowls of guacamole.
Gabriella also gave me a top tip which has served me and my guacamole well – keep the stone from the avocado and pop it in your guac until you are ready to serve. If you cover the dip with plastic wrap and pop it in the fridge, your guacamole will look fresh and fabulous!
Have you got a good kitchen hack? Are you a fan of guacamole?
Serves 4 (low iodine)
Ingredients
2  large ripe avocado pears  (keep the stone)
1/4 small red onion
Juice 1/2 lemon or lime
1 fresh chilli , deseeded (optional)
1 clove garlic, peeled
Salt and pepper (use Kosher salt if low iodine)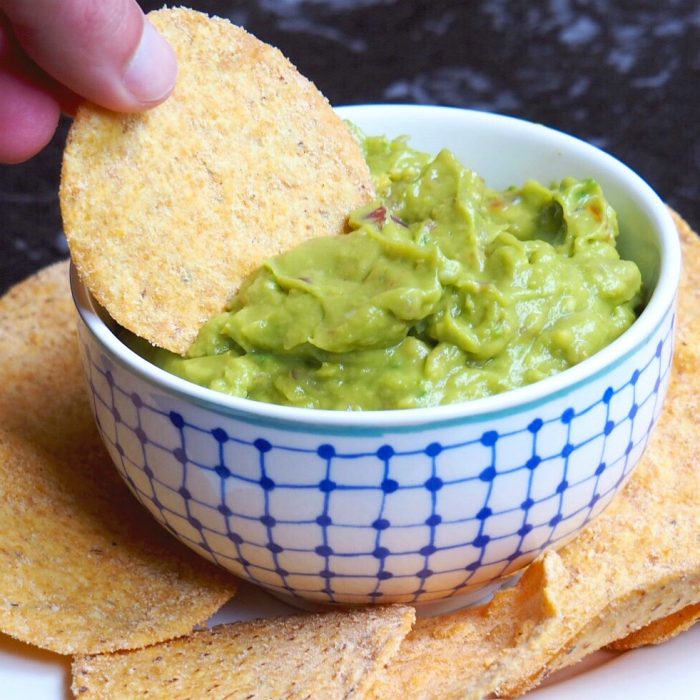 How to
Add all ingredient to the TM bowl and mix for 5-10 seconds on speed 5 until a smooth purée is formed.
Pour into serving dish – with avocado stone in the centre to help to retain the colour of the Guacamole.  Cover tightly with cling film or foil and refrigerate if not serving immediately.
Other info
Prep and cooking time:  2 minutes