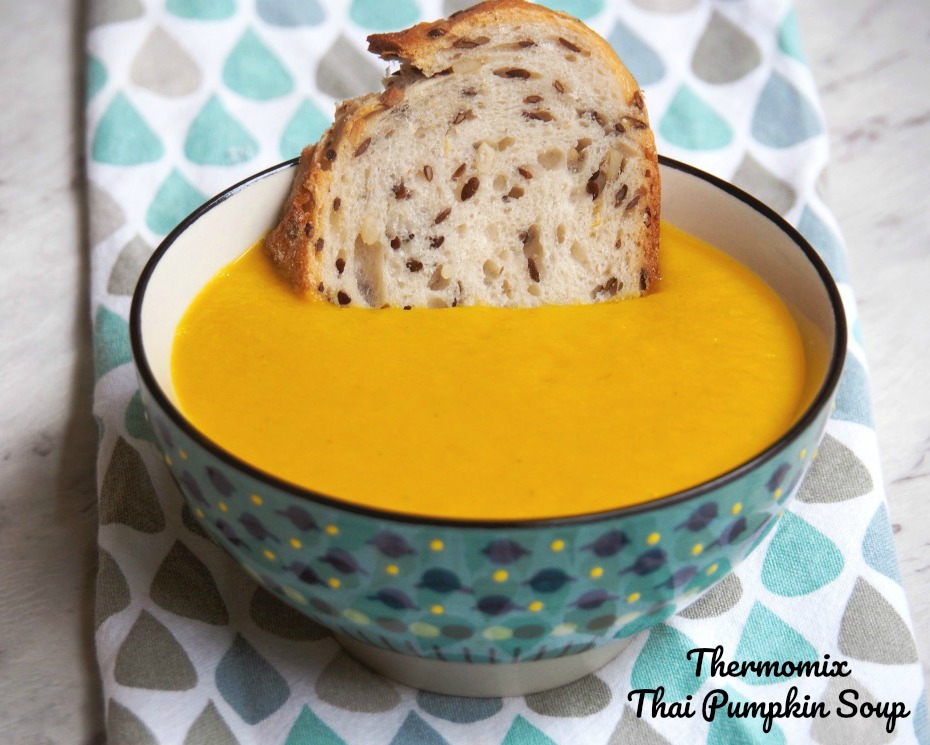 Serves 4
This pumpkin soup is classic, comforting and served with a bit of a kick and a fragrant Thai twist!
Pumpkin soup is one of my all time favourites and this Thermomix Thai Pumpkin Soup is a delicious alternative to a classic Pumpkin Soup.
Over the years, I've developed quite a collection of Pumpkin Soup recipes and they're all a bit alternative but all very delicious. What can I say? I've always liked to march to the beat of my own drum!
This soup is slightly spicy and has a really thick, almost creamy consistency even though it's low fat, vegan and dairy free (at least it is if you skip the dollop of sour cream!)
I like to use a whole green chilli because I think spicy is nicey but if you're not a fan, use half a chilli and take out the seeds for a much milder flavour.
I was a bit late to the pumpkin party, growing up in the UK, the pumpkin was just not a popular vegetable. I fell in love with pumpkin when I first came down under in 2002 and I like to think I've been making up for my pumpkin-free childhood ever since!
I think pumpkin is one of my favourite ingredients, I've got so many pumpkin recipes with everything from curries to cakes and pies to pizzas and pretty much everything inbetween but I still think a good bowl of pumpkin soup is hard to beat. Don't you agree?
Are you a pumpkin fan too? Do you think spicy is nicey?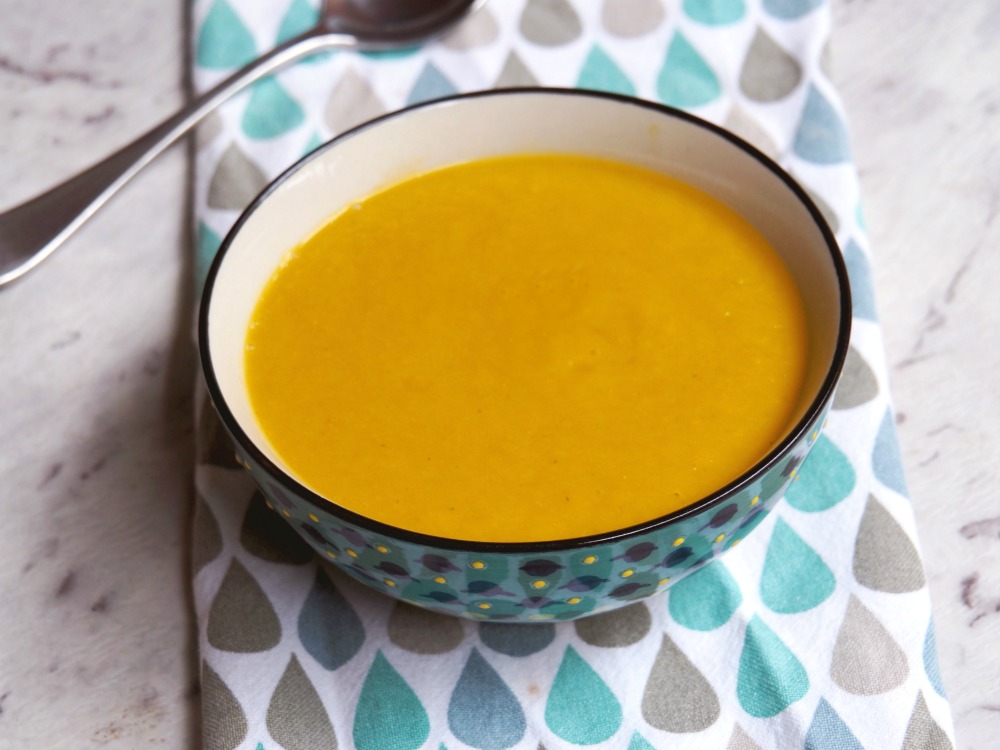 Ingredients
1 onion, peeled and quartered
1 tablespoon olive oil
500g pumpkin, peeled and roughly cubed (if using soft skin pumpkin, there is no need to peel)
2 carrots, peeled and roughly chopped
500g water
1 tablespoon Thermomix Vegetable Stock Concentrate)
1/2 – 1 large green chilli, halved
2cm square fresh ginger, roughly chopped
2 tablespoons fresh coriander
Pinch of salt
Sour cream, optional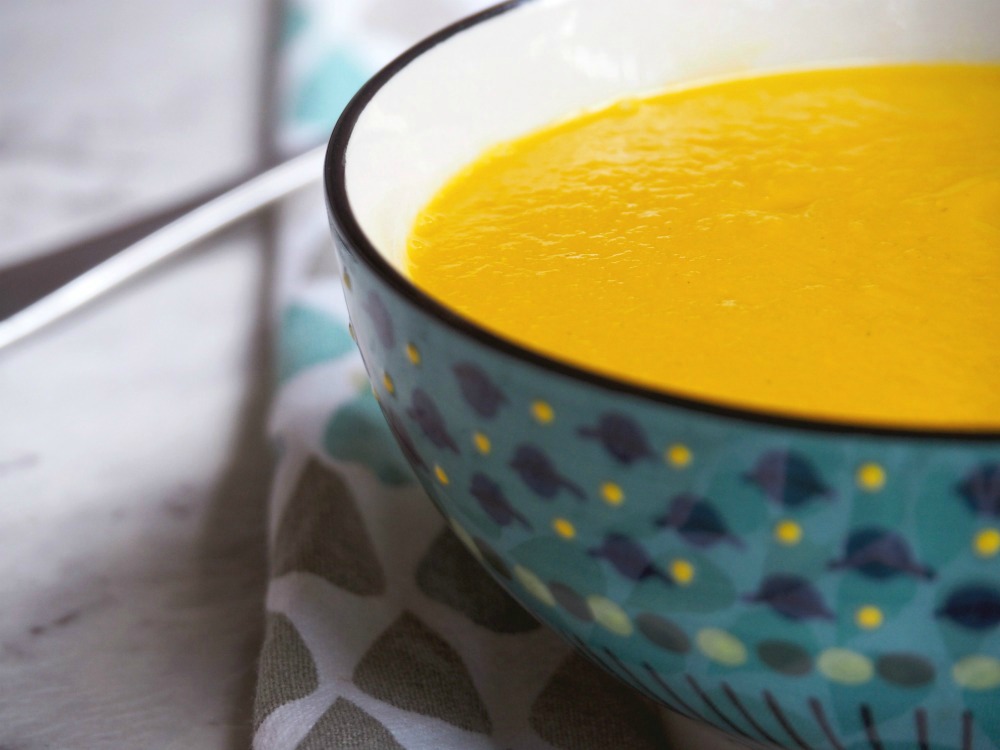 How to
Place onion, chilli, ginger and corinader into TM bowl and chop for 5 seconds on speed 7.
Add butter or oil and sauté for 3 minutes at 100C on speed 1.
Add pumpkin and carrot. Chop for 15 seconds on speed 7.
Add stock and water and cook for 20 minutes at 100C on speed 1.
Blend for 15-20 seconds by slowly going from speed 1 to speed 9.
Serve the soup solo, or garnished with a dollop of sour cream.
Other info
Prep time: 5 minutes Cooking time: 24 minutes
TIP! Adjust the amount of water to acquire your preferred consistency. This recipe makes a really thick and creamy soup.