The Birthday Bonanza begins! Tonight, we finally get to visit Stuyvesant's House, and we get to celebrate our birthdays with Tracey and Nick. The restaurant is merely minutes from home, and looks like something out of Hansel and Gretel, but despite our penchant for German cuisine, we don't know why or how, but we've never been!
We check out the menu before we go, so by the time we arrive at the restaurant, we're already salivating. Tracey and Nick are long term patrons so we kind of have what they're having. For appetisers, we start with some Bitterballen  (Dutch Bitterballs) and tuck into some fresh pretzels over beer and bubbles.
Tracey and Nick lavish us with generous and well chosen birthday booty – they really do give great gift! David gets some Gold Class Cinema vouchers which are a real treat. I get some absolutely beautiful charms for my new Pandora bracelet. Tracey knows me too well! We have  so many things in common; we share the same personal trainer, a love of Radley handbags, we're both dog lovers and that's just for starters! We're like sisters from another vista!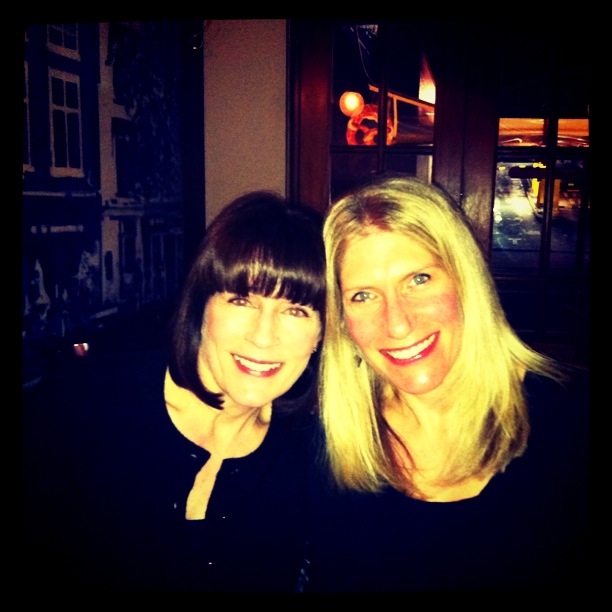 The restaurant is packed and the plates are piled high. We once watched an episode of Food Safari where they showed how the owners Max and Rudi make their sauerkraut. That was the day we decided we had  to go to Stuyvesant's House, and when we did, we had to have sauerkraut!
We choose our mains carefully, Tracey has the calves liver and loves it!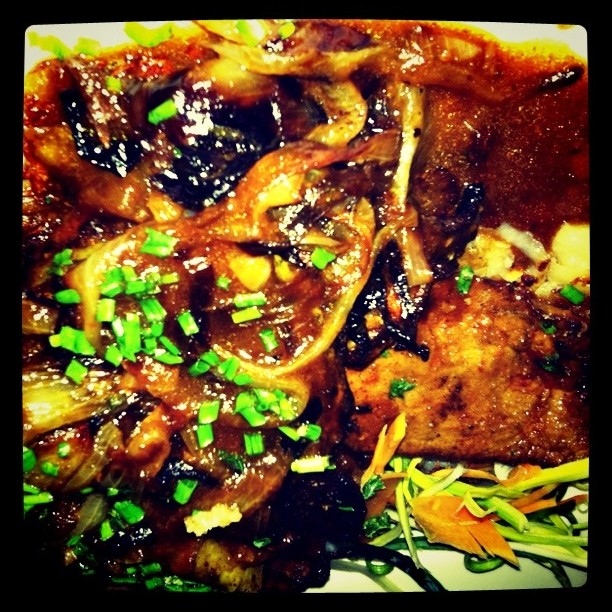 David plumps for the Medley of German sausages, grilled, with sauerkraut, mash and onion sauce.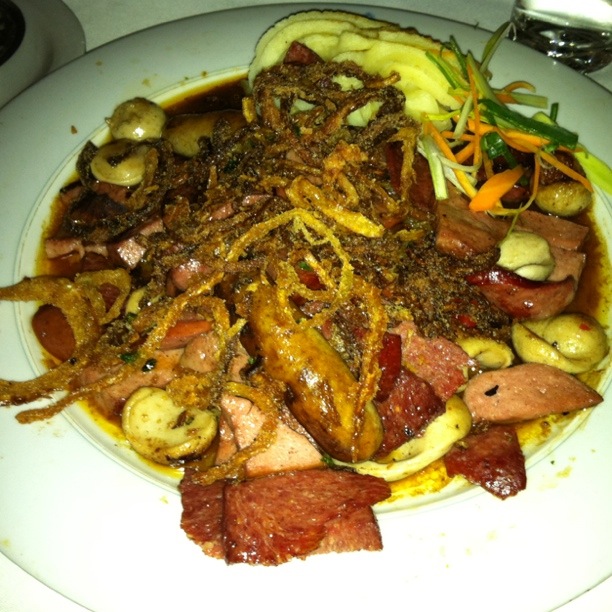 Nick goes for the Original Wiener Schnitzel with redcurrant sauce.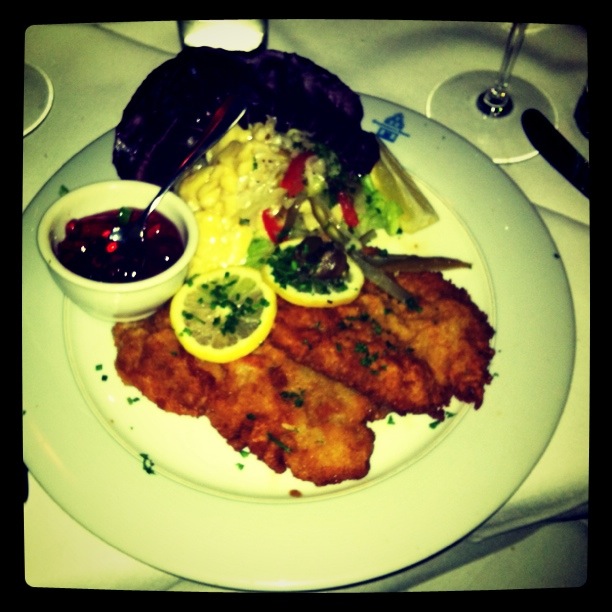 And I go the whole hog, (literally) and have Schweinshaxe (pork knuckle). Who ever knew pigs had such big knuckles? Not me. This dish is a big surprise (literally) and  brings a whole new meaning to the term "pig out!" Apart from that monster sized piece of meat, there's lots of other tasty treats on the plate, including the famous sauerkraut, mash, onions and… some delicious dumplings.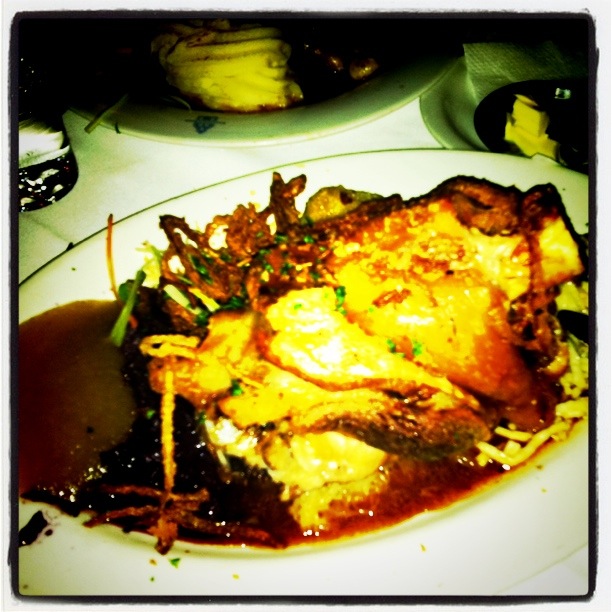 There's enough food on my plate to feed a family but I work my way through it like one unlean, mean, eating machine. I'm full and fit to burst. The guys find room for some desserts. David goes for the chocolate mousse, and Nick tries the Crepes which come with restaurant theatre for free, when they're cooked at the table!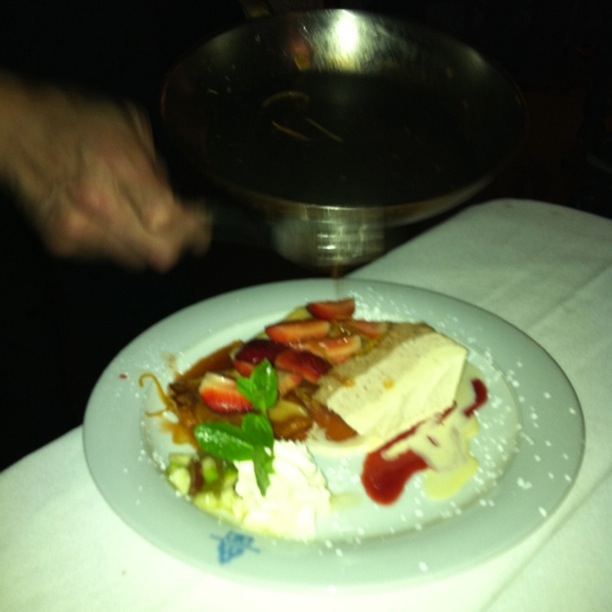 We complete our extravagant Eat-Off with some mind-blowingly strong liqueur coffees! The perfect end to a fantastic food and friend fest!