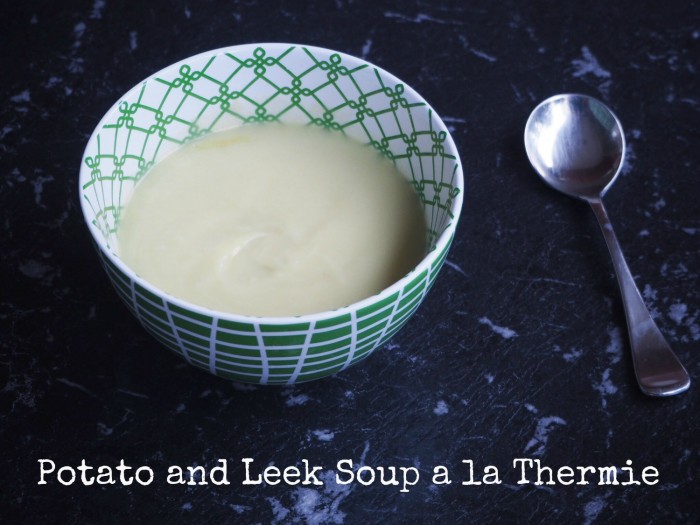 I had a craving for a good old fashioned soup-er bowl of leek and potato goodness so I went back through the archives, stumbled upon this recipe and gave it a bit of a revamp. It's still as good as it was, only better. Thick, creamy and full of yum! If you're looking for a non-Thermomix version try this.
Serves 4
Ingredients
1 onion, peeled and quartered
1 garlic clove
2 large leeks, white part only
30g butter
700g potatoes, peeled and cubed
700g water plus 2 tablespoons TM vegetable stock concentrate
Freshly milled black pepper
How to
Place onion, garlic and leeks into TM bowl and chop for 5 seconds on speed 5. Scrape down lid and sides.
Add butter and sauté for 3 minutes  at 100C on speed 1.
Add the remaining ingredients and cook for 20 minutes at 100C on speed 1.
Season well with black pepper.
Blend to desired consistency  by slowly going from speed 1  to speed 8 for 30 seconds.
Other info
Prep time: 5 minutes   Cooking time: 20 minutes