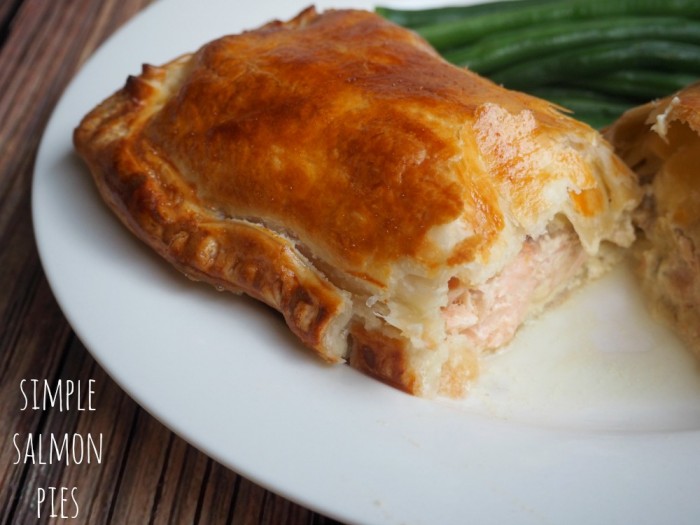 Serves 4
This is fish pie meets salmon en croute. Whatever you call it, it's still fish-alicious!
Ingredients
1 cup (240g) sour cream
2 tablespoons Dijon mustard
2 tablespoons store-bought horseradish sauce
¼ cup (50g) salted capers, rinsed and chopped
2 tablespoons finely grated lemon rind
Sea salt and cracked black pepper
2 x 200g sheets store-bought puff pastry, thawed
2 x 200g salmon fillets, skin off
1 egg, lightly beaten
How to
Preheat oven to 200C / 180C fan-forced.
Combine the sour cream, mustard, horseradish, capers, lemon rind, salt and pepper and set aside.
Cut each pastry sheet into halves . Place a couple of  tablespoons of the sour cream mixture on 2 pieces of the pastry.  Top with a piece of salmon and the remaining sour cream mixture. Top with remaining pastry and press edges to seal.
Place on baking trays lined with non-stick baking paper and brush with the egg.
Bake for 20 minutes or until pastry is puffed and golden.
Serve with green beans or a green salad.
TIP!
If you want to make 4 individual pies, cut each pastry sheet into 4 squares and use smaller pieces of salmon.