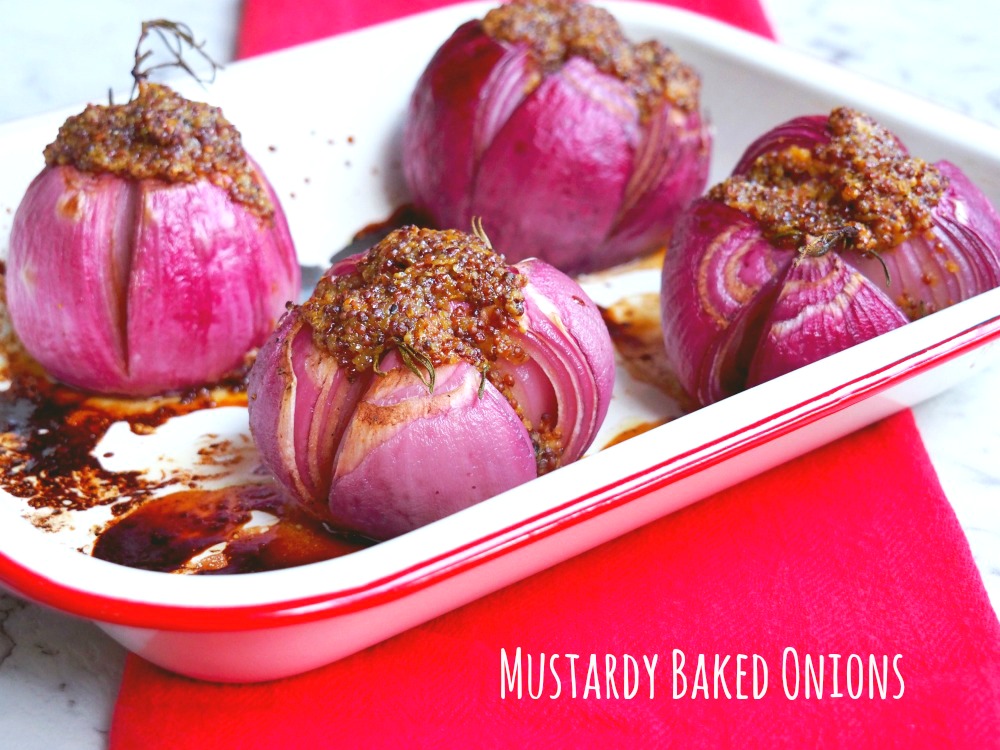 Serves 4
This colourful side dish is as delicious as it is versatile. Baked onions stuffed with herbs and topped with a caramelised mustard glaze.
These onions are colourful, tasty and delicious and they're relatively low in fat. I love that they're so easy to make but look so pretty on the plate. They really are the most colourful addition to almost any dish!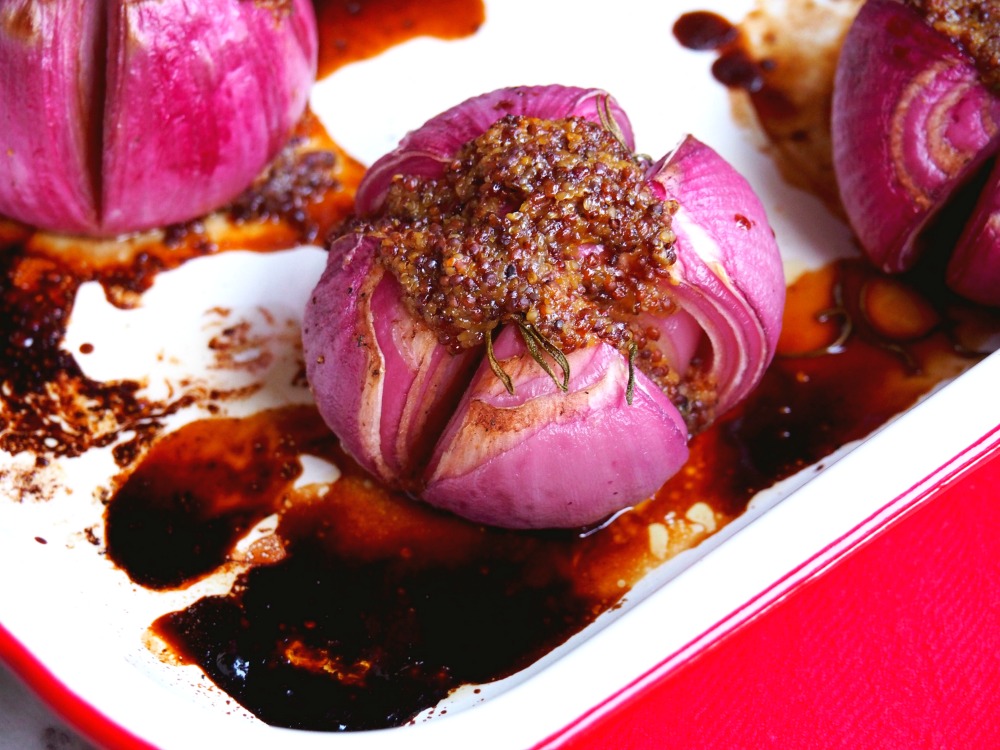 Ingredients
4 medium red onions
4 small sprigs of rosemary
A knob of butter
1 tablespoon balsamic vinegar or finishing glaze
2 tablespoons wholegrain mustard
1 tablespoon soft brown sugar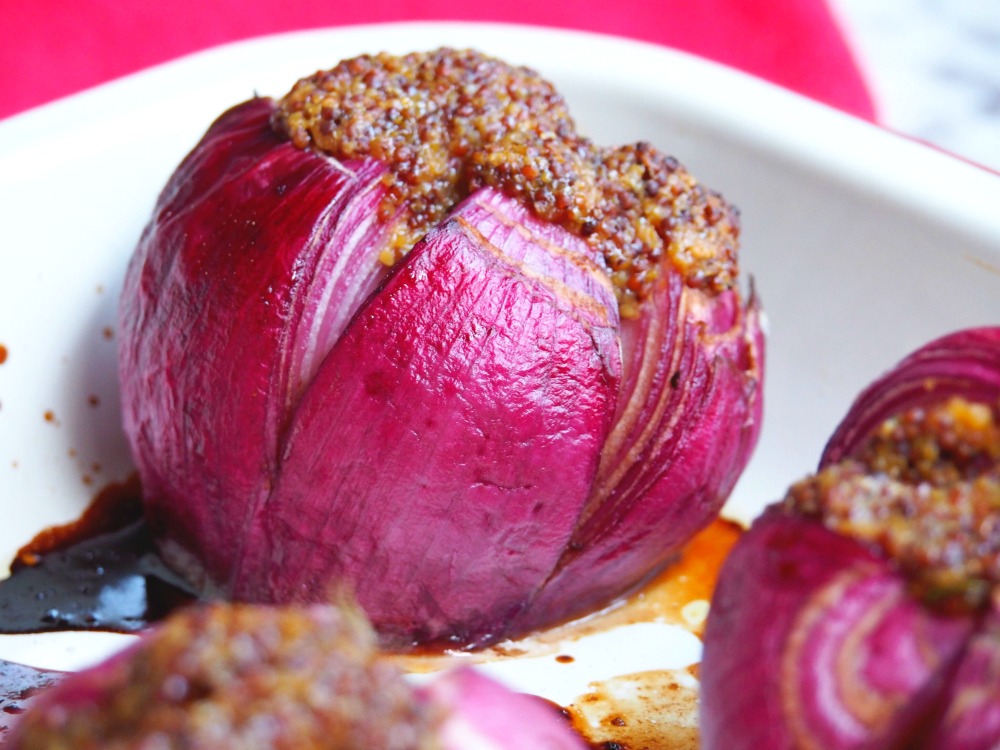 How to
Preheat oven to 180C/160 C fan-forced. Slice the root off each onion to create a flat bottom, then carefully peel, leaving the onion whole. Cut a deep cross in the top of each, then poke in a sprig of rosemary, dot with butter and place on a roasting tray.  Pour a little of the balsamic vinegar over each one and season well.  Wrap the tray in foil and bake in the oven for 30 minutes. Meanwhile, mix together the mustard and the sugar and set aside.
Remove the tray from the oven, take off the foil and spoon a little of the  mustard mixture onto each onion. Return to the oven and bake uncovered, for a further 15 minutes to caramelise.
Other info
Preparation time:  8 minutes  Cooking time:  45 minutes