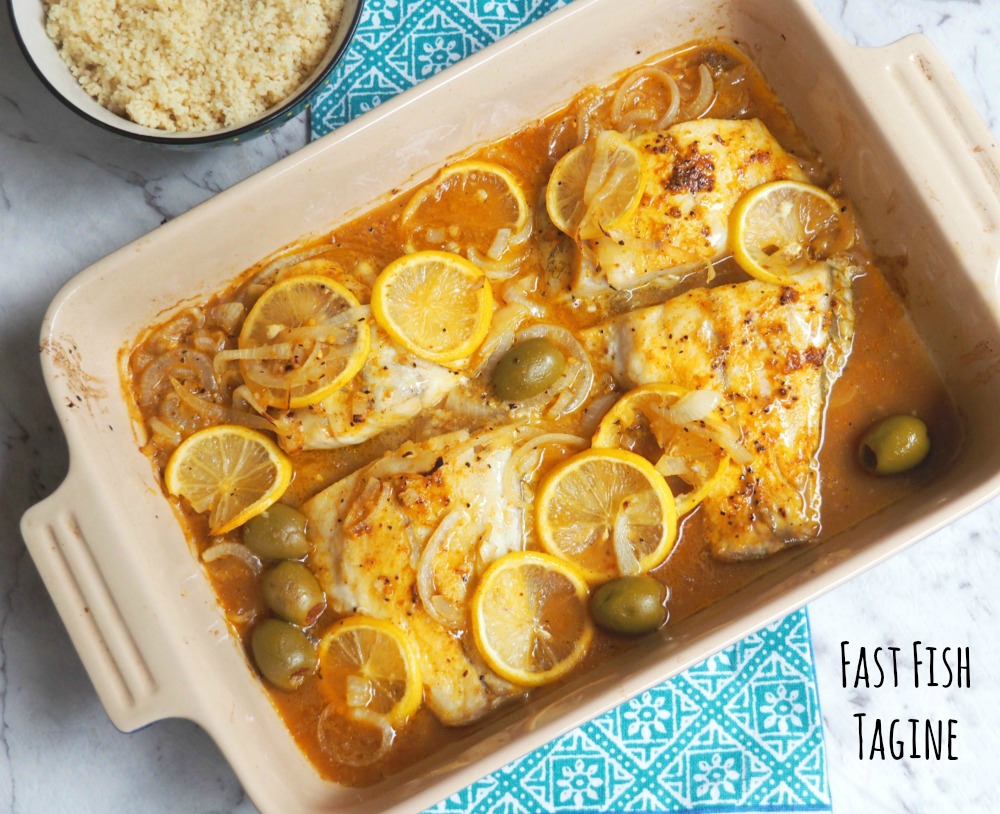 Serves 4
This quick and easy oven baked fish tagine served with cumin couscous has beautiful colours and flavours.
I love that I can have this on the table in under 30 minutes and the prep time is minimal making it one of those delicious dishes that is easy enough for a midweek meal but tasty enough to impress guests.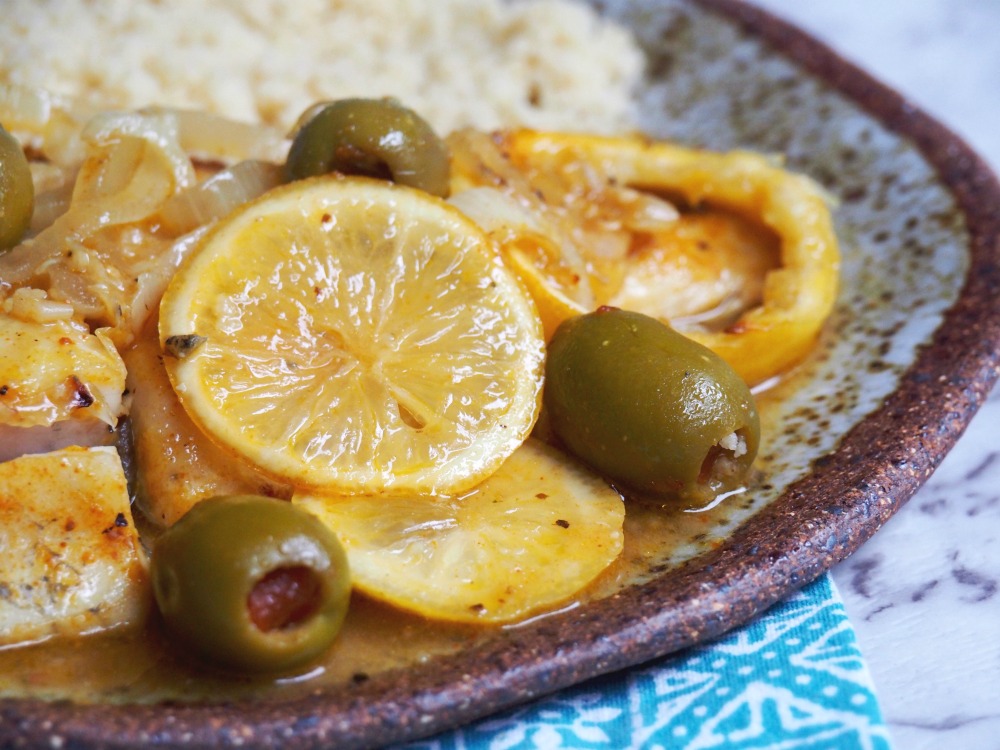 I've always wanted an authentic tagine pot but I just don't have the space for it so this recipe has all the flavour of a traditional tagine without needing any of the necessary equipment!
I am now operating a strict policy in the kitchen of one piece of equipment in and one piece of equipment out. As it is, every time you open a cupboard in the kitchen, you can almost guarantee there will be a food or crockery avalanche!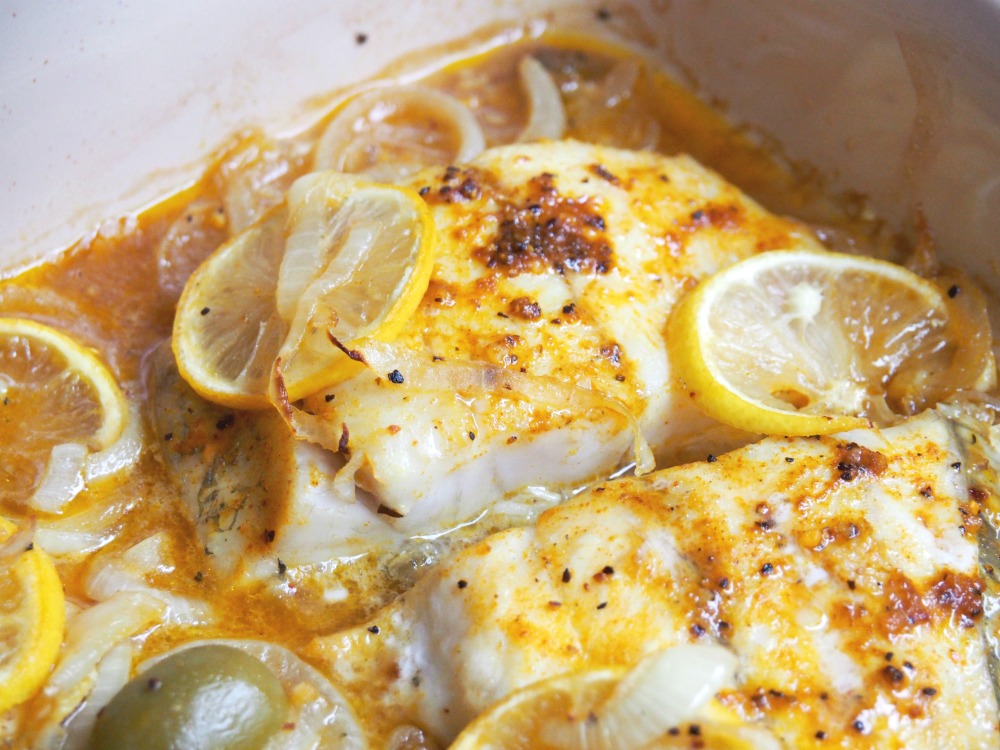 As if the fish wasn't fabulous enough, the couscous is simple enough to throw together while the fish is cooking. This dish is so simple and so tasty, it's no wonder it's on high rotation at our house!
Are you a fan of fish? Do you have a minimalist kitchen?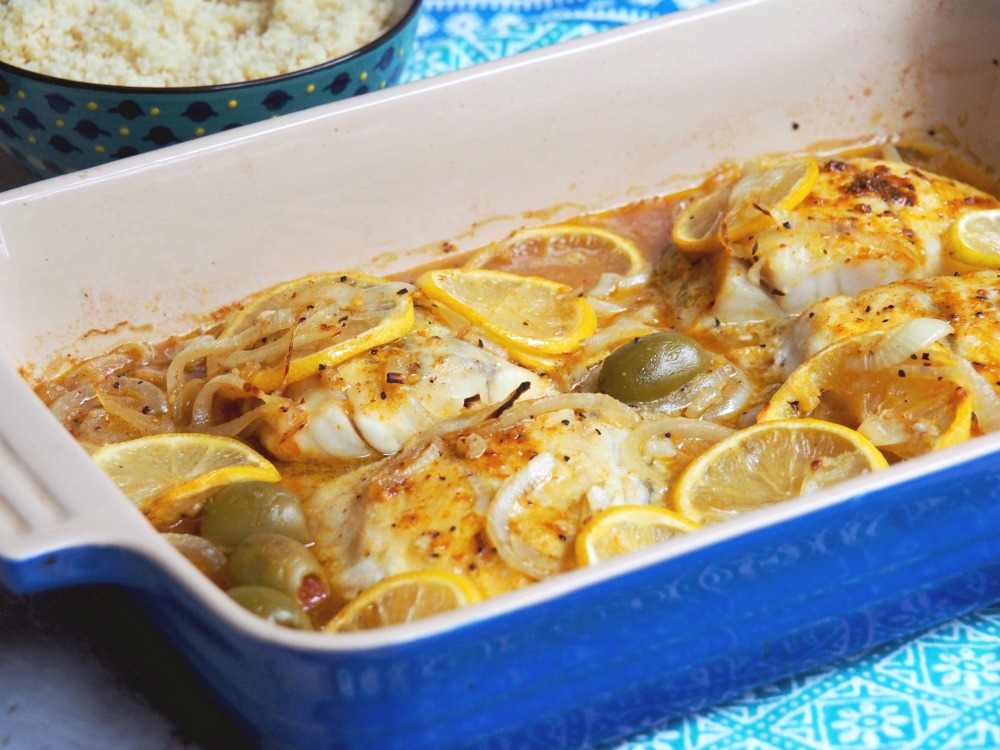 Ingredients
4 x 200g fish fillets, skin on, halved crossways
2 tablespoons Moroccan spice mix
2 tablespoons olive oil
1 large brown onion, sliced thinly
3 cloves garlic, crushed
1 lemon, sliced thinly
12 stuffed green olives
1 cup chicken stock
1 teaspoon sugar
2 tablespoons coarsely chopped fresh coriander leaves to garnish, optional
FOR THE CUMIN COUS COUS
1 cup (200g) couscous
1 cup (250ml) boiling water
1 tablespoon olive oil
1 teaspoon ground cumin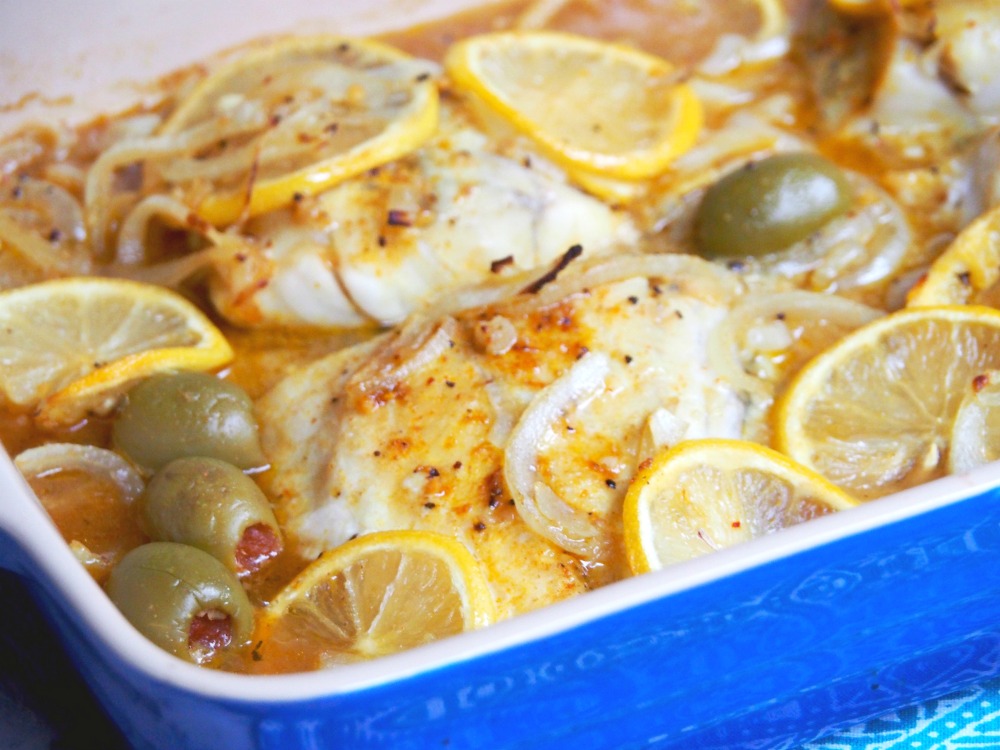 How to
Preheat oven to 200 C.
Place fish and spice mixture in a large bowl and toss to coat the fish in spice mixture.
Heat half the oil in a large frying pan over medium heat. Cook the onion and garlic, stirring until softened. Remove the mixture from the pan and set aside.
Heat the remaining oil in the same pan and cook fish in batches, until browned all over. Return the onion mixture to the pan with lemon slices, olives, stock and sugar and bring to the boil.
Transfer the mixture to a large baking dish and bake uncovered, for 10 minutes or until fish is just cooked through. Remove from oven and sprinkle with chopped coriander, if desired.
To make the couscous, combine the couscous and water in a large heatproof bowl, cover and stand for about 5 minutes or until the liquid is absorbed, fluffing with a fork occasionally. Add oil and cumin and toss gently to combine. Serve with the fish.
Other info
Prep time and Cooking time: 30 minutes
Tip! If you have a flameproof baking dish, you can use it from step 3 and pop it into the oven in step 5.