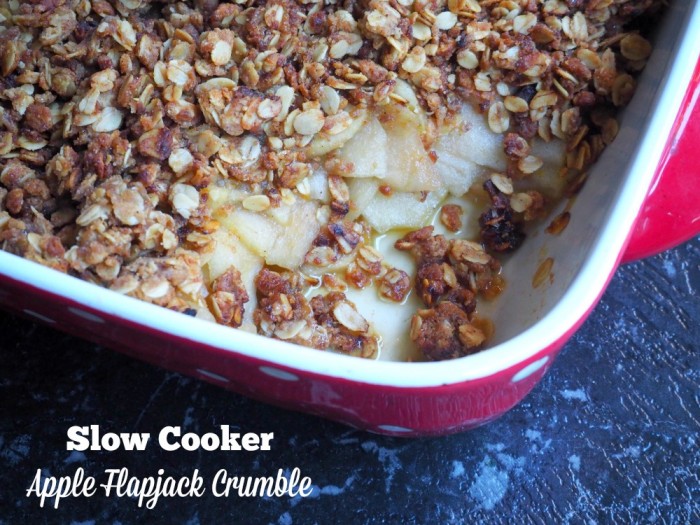 Serves 6-8 (but easily halved)
There's so much to love about this crumble, not least that you can make it in the slow cooker, well, the apple part anyway.
It's really hard to find cooking apples down under so I love that this calls for Granny Smith's and in this recipe, the apples mostly keep their shape, so they're tender and juicy but still have a bit of bite. Skipping the sugar is always a bonus and the apples are cooked with the juice of an orange and some fruity jam instead – it's such a tasty twist!
The crumble is a refreshing change from a regular crumble, crunchy, chewy and totally flavoursome all at the same time. I reckon you could chuck the topping in with the apples at the start, but grilling the crumble right at the end gives a topping that's fabulously crunchy and outrageously delicious!
Best of all, because the apples do their thing in the slow cooker for a few hours, you can do your thing too… Like, relaxing!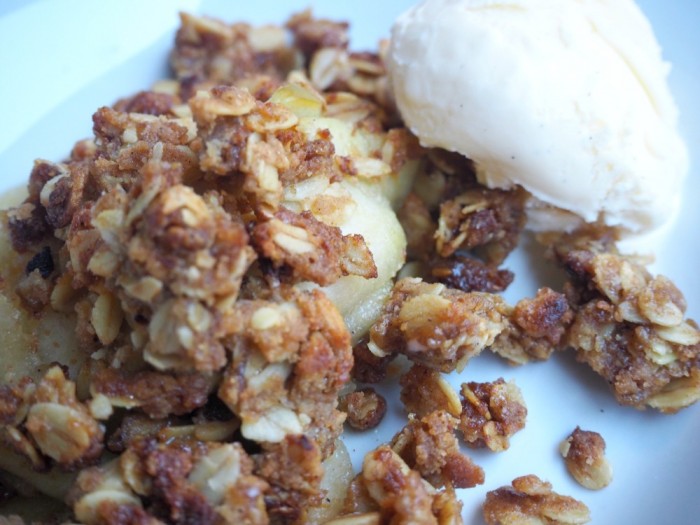 Ingredients
1kg Granny Smith apples, peeled, cored and thinly sliced
2-3 tablespoons apricot or peach jam
Juice of 1 large orange
FOR THE CRUMBLE
100g butter, melted
50g brown sugar
1 tablespoon golden syrup
140g rolled oats
100g plain flour
1 teaspoon ground cinnamon
Custard, ice cream or cream, to serve
How to
Peel, core and thinly slice the apples. Mix apples, jam and the orange juice in the crockpot. Cook on low for 3-4 hours until the apple slices are tender.
When the apples are nearly done, mix the crumble topping ingredients together and place on a foil lined baking tray. Heat the grill to low and grill the crumble mix, stirring every 1-2 minutes, until the crumble is golden and crisp.
When the apples are ready, transfer to a serving dish, or leave in the pot if you like. Scatter with the crumble mix and serve with custard, ice cream or cream.