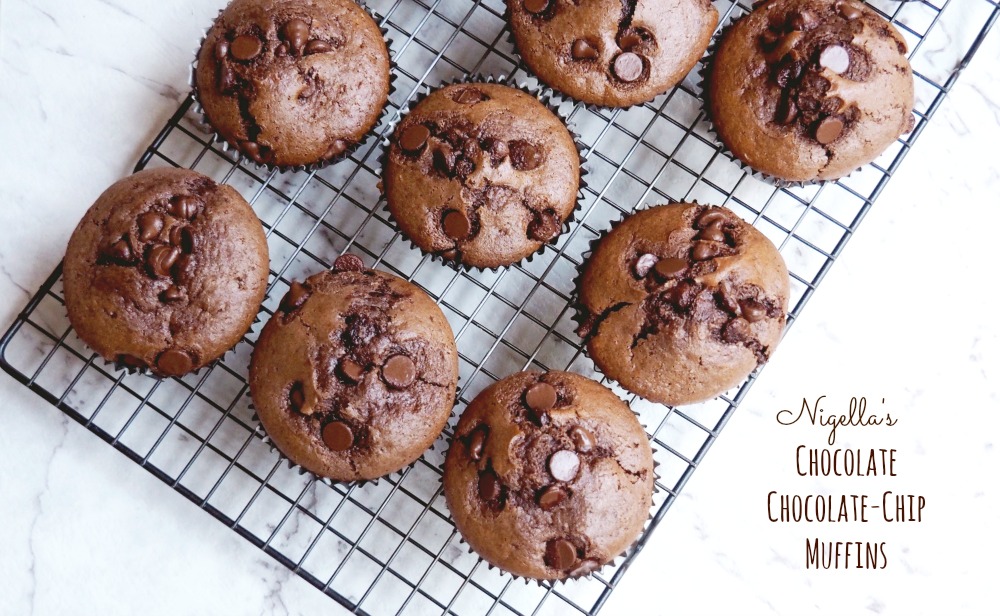 Makes 12
Muffins and chocolate – two of my favourite things! You can make these delicious double chocolate muffins in minutes – this recipe is so easy with or without a Thermomix!
These are some of my all time favourite muffins and one of the all time favourite recipes on the blog and with good reason! These babies are quick, easy and all kinds of yummy! I love that the recipe calls for just a handful of fridge and pantry staples and that the recipe is so simple that I can have a tray of muffins fresh from the oven in less time than I can walk to the shop (and there's a shop just around the corner!)
If you need, you can easily make these muffins dairy free, if you substitute your favourite milk alternative and use dairy free chocolate chips – these muffins will still taste fabulous!
I've updated the recipe with some new pics and a Thermomix conversion so everyone can get in on the muffin action.
Are you on Team Chocolate? What's your favourite muffin flavour combination?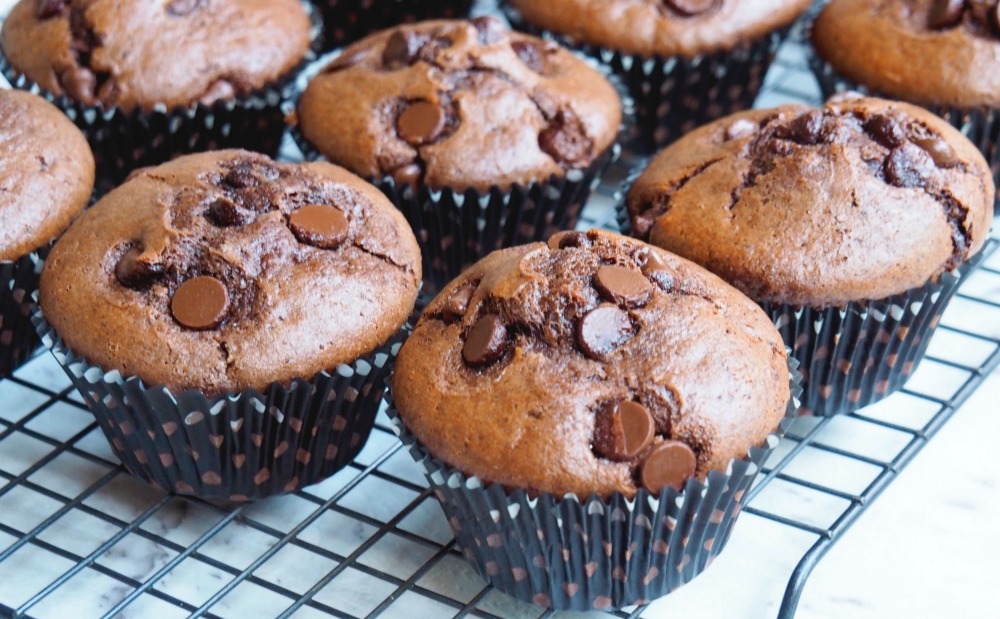 Ingredients
1 3/4 cups (250g) plain flour
2 teaspoons baking powder
1/2 teaspoon bicarbonate of soda
2 tablespoons cocoa powder
3/4 cup (175g) caster sugar
3/4 cup dark chocolate chips, plus 1/4 cup for sprinkling (150g)
1 cup (250ml) milk
1/3 cup plus 2 teaspoons (90ml) vegetable oil
1 egg
1 teaspoon pure vanilla extract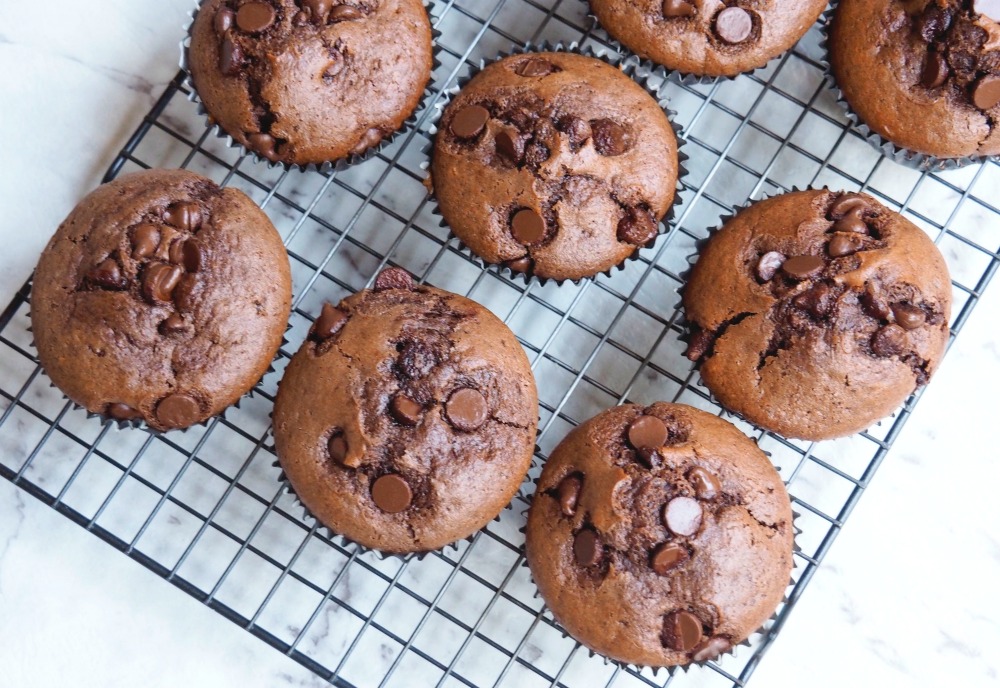 How to – Traditional
1. Preheat oven to 180C.
2. Put the flour, baking powder, baking soda, cocoa, sugar, and 3/4 cup of the chocolate chips into a large bowl.
3. Pour all the liquid ingredients into a measuring jug. Mix the dry and wet ingredients together, remembering that when it comes to muffin batter, the lumpier the better!
4. Spoon into the prepared muffin cases. Sprinkle the remaining 1/4 cup chocolate chips on top and then bake for 20 minutes or until the muffins are dark, risen and springy.
How to – Thermomix
1. Preheat oven to 180C / 160C fan-forced.
2. Mill the sugar for 3 seconds on speed 9. Set aside.
3. Pour all the liquid ingredients into the TM bowl. Mix for 10 seconds on speed 5.
4. Add the flour, baking powder, baking soda, cocoa, sugar, and the chocolate chips into TM bowl. Mix for 5 seconds on speed 4, using the spatula to mix. Don't over mix! – remember a lumpy mixture makes the best muffins!
5. Use an ice cream scoop to spoon the mixture into the prepared muffin cases. Sprinkle with some extra chocolate chips on top and then bake for 20 minutes or until the muffins are dark, risen and springy
Other info
Prep Time: 10 minutes Cooking time: 20 minutes