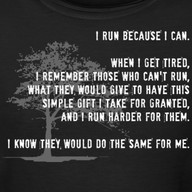 I'm awake before the sun this morning. 5.30am to be precise! Hooray it's race day! Today I'm taking part in my second Sutherland to Surf. It's an excellent 11km route that winds it's way through the shire, south of Sydney.
Comparing last year and this year – it's a tale of two races. Last year, the weather was wonderful, and this year, it's seriously soggy. Last year, I was "recovering" from my first Cancer diagnosis and minor surgery. This year, I'm enjoying my six month Cancer repreive and have recovered from my thyroidectomy. But inbetween, In twelve months, I've managed to be diagnosed with Cancer again, had major surgery, and gotten radioactive! No wonder I'm tired!
Anyway, back to today, with my gloves, headband and trusty running jacket, I'm an all weather runner! The weather is wet and wild but you know, I find  running in the rain is really rather refreshing!
My nifty Nike +running app keeps me on track and I'm killing the first 9km. Then I hit a trifecta of negativity; some big hills, a bad stitch and a mental wall. It's so hard but I'm not going to stop. I tell myself, I don't stop when I'm tired, I stop when I'm done!
I've never been so happy to cross the finish line.  Even the sun comes out to celebrate. I'm a bit peeved when I find out I actually finish 2 seconds slower than last year, but what's two seconds between runs? And although I haven't broken any records in terms of my finish time, my Nike+ App says I've achieved a new Personal Best – my fastest 10km ever!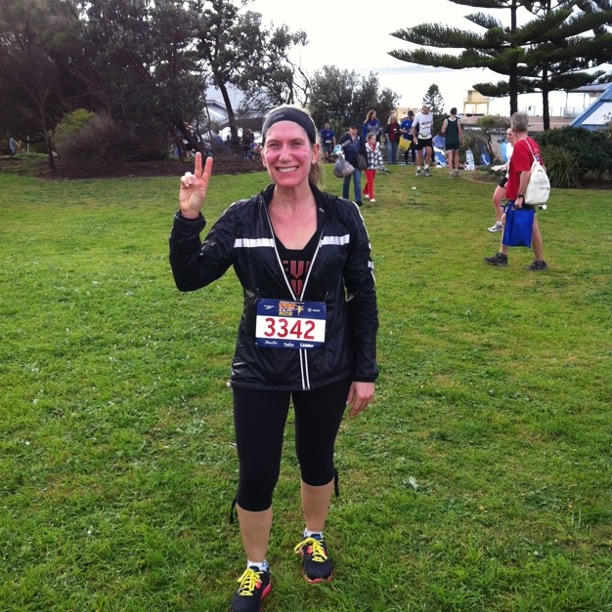 After all, "the miracle isn't that I finished, the miracle is that I had the courage to start." (John Bingham)