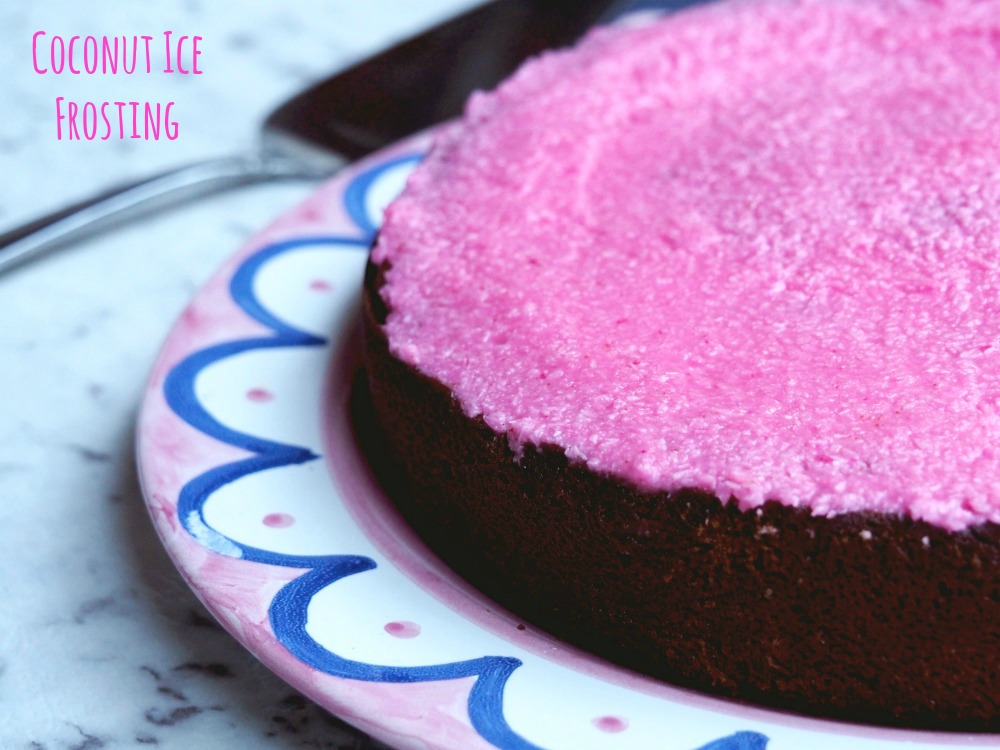 This frosting is pretty as a picture, pretty delicious and tasted pretty much like coconut ice, just in frosting form!
This frosting is so quick and easy to make. I love to serve it atop this Moist Coconut Cake but it's so verstatile, it would go great with all kinds of cakes and flavour combinations.
I've updated the recipe with new pics and new quantities, halving the original ingredients. This recipe yields enough frosting to cover a 22cm round cake with the perfect balance of cake to frosting.
The frosting is easy to work with, dip a small palette knife in hot water to smooth the icing out and then you're good to go!
Are you a coconut lover? What's your favourite frosting?
Ingredients
160g icing sugar
55g desiccated coconut
1 egg white, lightly beaten
1/2 tablespoon water
pink food colouring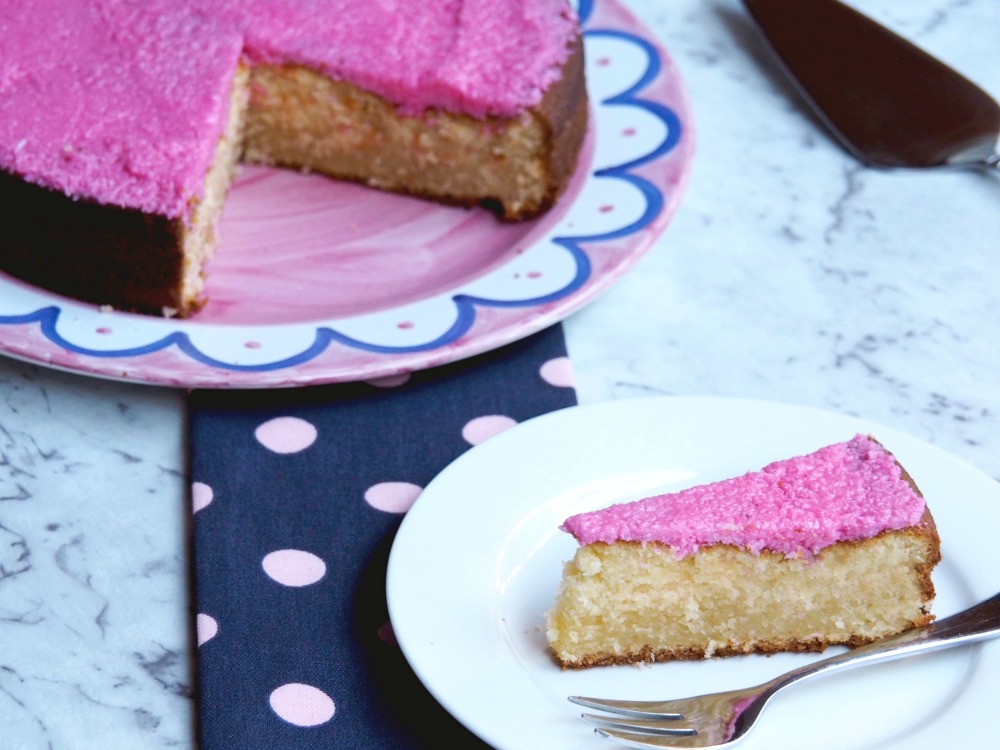 How to – Traditional 
Combine sifted icing sugar in a bowl with coconut, egg whites and water; mix well. Tint with a little pink colouring.
Top cold cake with frosting.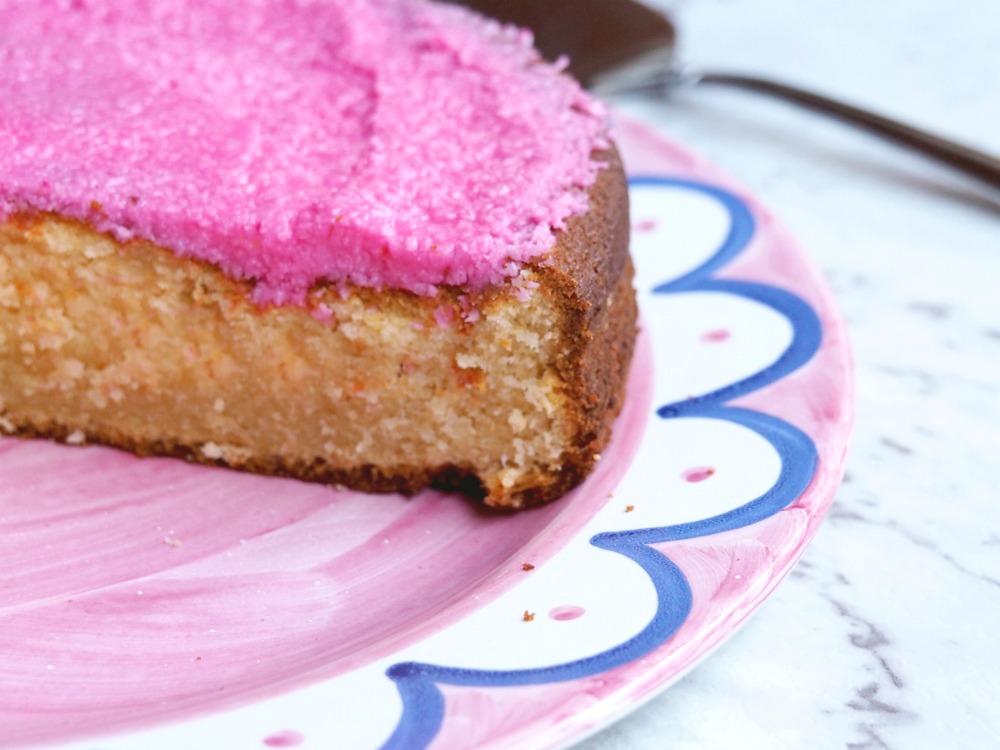 How to – Thermomix
Add the sugar, egg whites, coconut, food colouring and water and mix for 10 seconds on reverse speed 3 using the spatula to assist. Check the mixture is combined, if necessary, mix again for another 10 seconds on reverse speed 3.