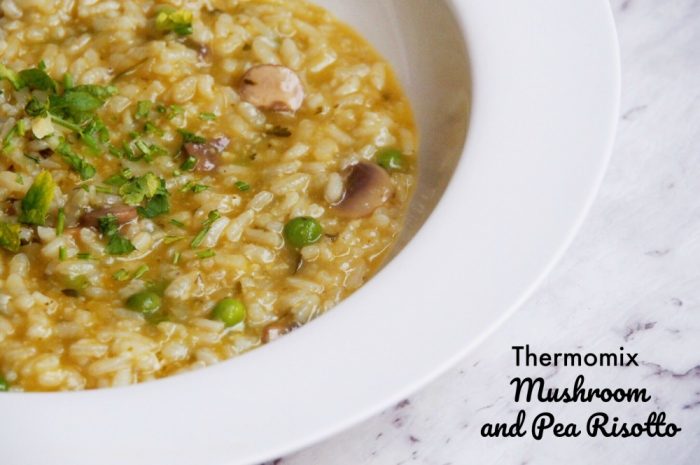 Serves 4
I've never been one to cook different meals for different people, I like to take into account everyone's dietary differences/requirements and then work on the premise that one meal feeds all.
As a result, I never cook risotto for David and I because I call it risotto but he calls it "hot, wet rice" and does not care for it at all. As a result, whenever he's dining out and I'm dining in, you can pretty much lay money on the fact that I'll be cooking some kind of risotto! It works both ways though, when I go out you can pretty much bet that David is going to be reheating a homemade pie or cheese on toast – his two specialities a la maison.
Risotto might not be David's favourite and the death dish on Masterchef but it's a winner dinner when you whip this up in the Thermomix.
Do you operate a "one meal feeds all" policy in your house? What's one dish you won't eat?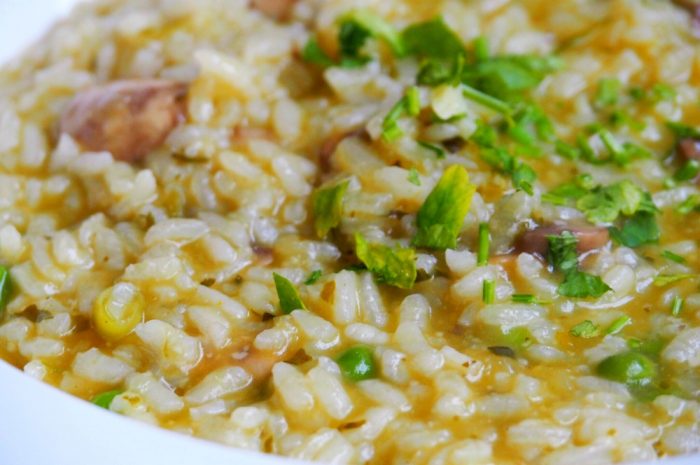 Ingredients
40g parmesan cheese (or Vegetarian substitute), cubed
1 medium onion
1 clove garlic, peeled
handful of parsley
20g oil
350-400g  Arborio Rice
100g white wine
2-3 tablespoons Thermomix Vegetable Stock Concentrate
200g fresh mushrooms, sliced
1100g water
50g frozen peas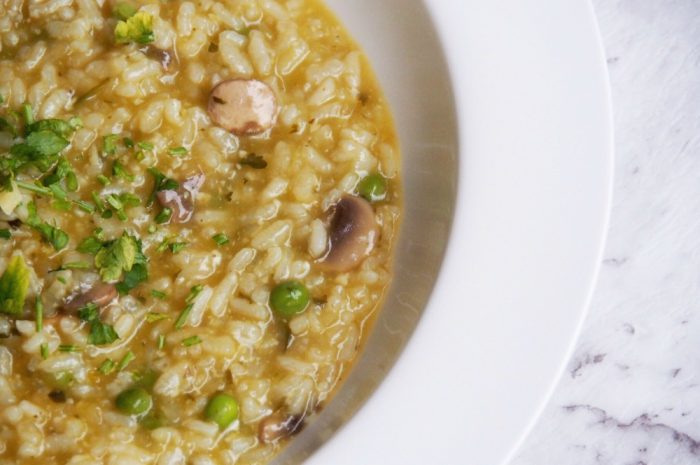 How to
Place parmesan cheese into TM bowl and pulverise for 10 seconds  on speed 9.
Place  onion, garlic  and parsely (if using) into TM bowl. Chop for 2 seconds on speed 6.
Add oil and sauté for 3 minutes  at 100C on speed 1 with MC off.
Insert Butterfly. Add rice and wine into TM bowl and saute  for 2 minutes at 100C on Reverse + speed soft.
Add mushrooms, water and  stock and cook for 16- 17 minutes at 100C on Reverse + speed soft.
Add the peas 2 minutes before the end of the cooking time.
Season with salt and pepper to taste. Pour into ThermServer and stir through parmesan. Allow to rest for at least 5 minutes before serving.
Other info
Prep time: 5 minutes   Cooking time: 21 minutes
TIP! You can cook this dish without the Butterfly using Reverse+speed 1-2