Our first feast in Orange is at the delightful Bistro Ceello. When we arrive looking wet and just a little bit wild, I love that the restaurant is in a converted federation -style house. The building reflects the vibe of the restaurant, warm, welcoming and very relaxed.
Bistro Ceello is the new home of Orange local chef Scott Want, who used to work at Union Bank Bar, where we were hanging out this afternoon. We feel like we are covering all our Orange bases!
The menu is positively mouth-watering. We are both nervous about making a decision on the entree because there is nothing worse than plate envy. In the end David goes for the smoked salmon on potato pancake, with cucumber spaghetti, dill cream, lemon and caper dressing. It's fabulously fresh and utterly delicious.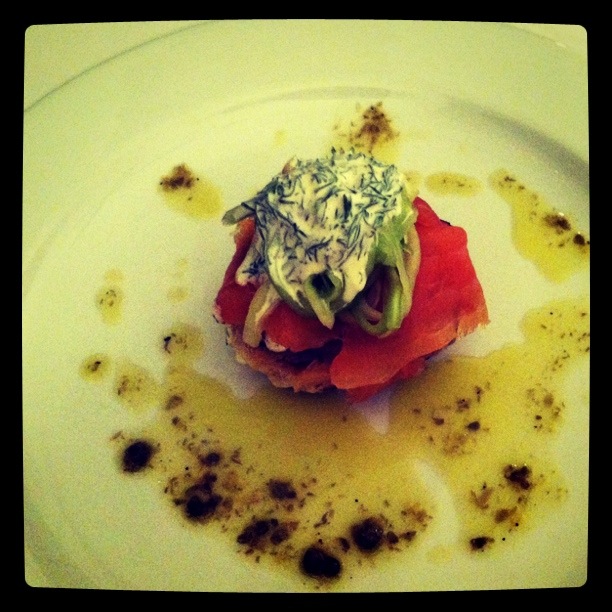 I can't go past the seared scallops, risotto of pumpkin and sage and curry oil. Clearly, I'm going through a bit of a risotto phase at the moment, and this one is good as any from a Thermomix. It's truly tasty. The scallops are the hero of the dish. They are cooked to perfection.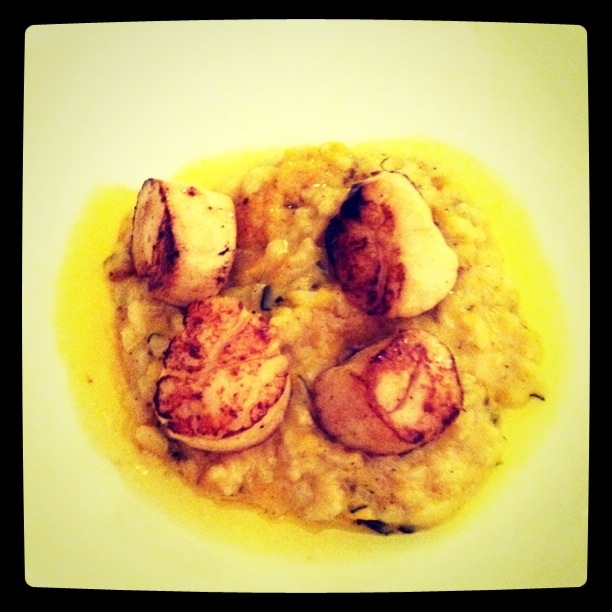 Mains are a little easier to choose. David is a bit torn between the beef eye fillet and the pork belly but the lure of the piggy is too hard to resist, and he's not disappointed with his twice cooked pork belly, with chorizo, tomato, braised white beans and english spinach. The meat is cooked to perfection and the braise of the beans is immeasurably rich.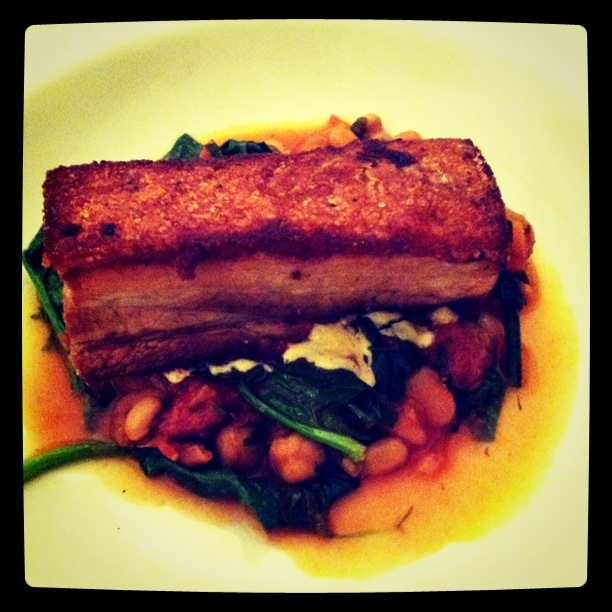 For me, the bouillabaisse (seafood poached in a tomato and saffron broth with croutons) is a must try. It's full of flavour and it's like a swimming bowl of ocean delights.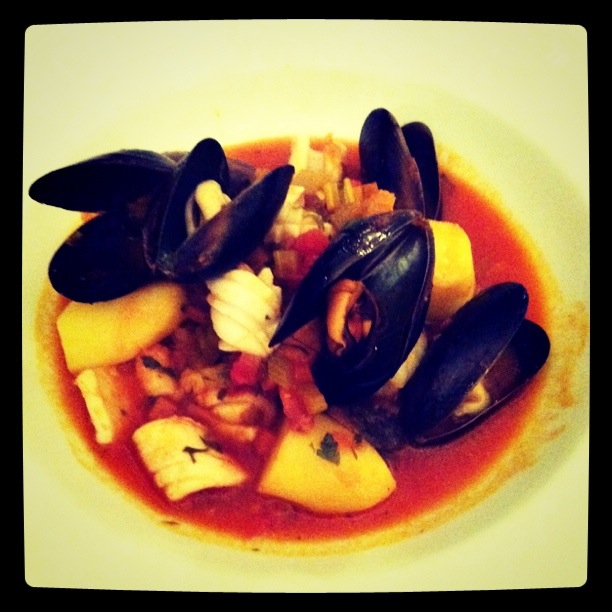 It's a dinner to die for, and we're so full of food and wine, that we can't even think about the dessert menu, let alone look at it! We do however, find some space for a coffee and a petit four. A wonderful end to a wonderful evening. I'm just thinking, I'll have to run quite a few kilometres to kill these calories off…