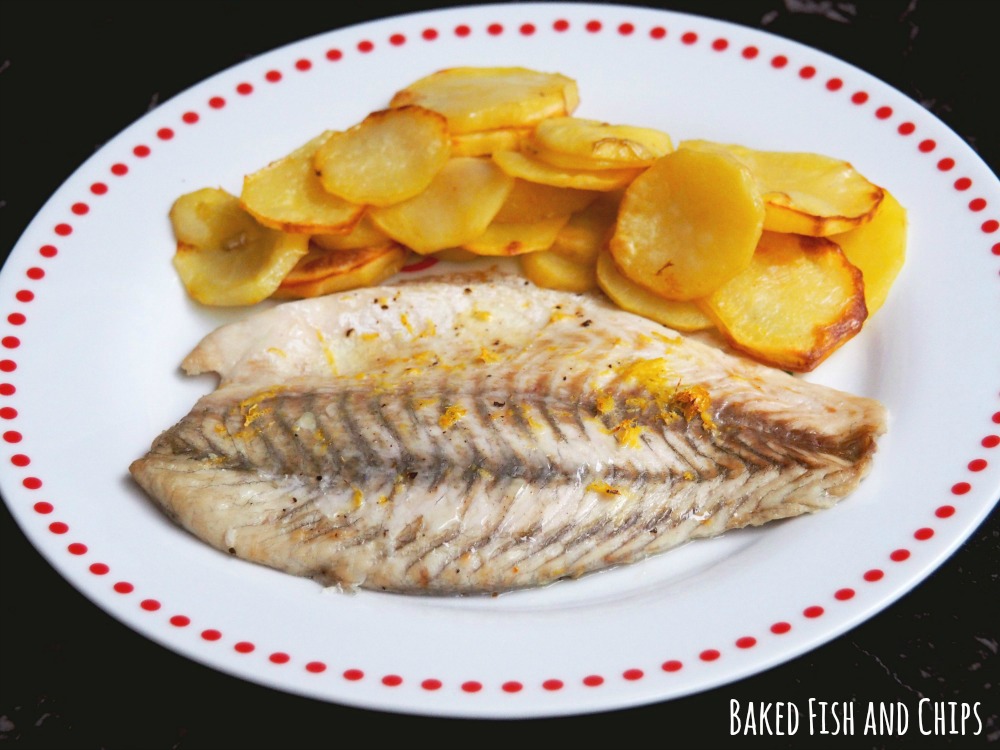 Serves 4
Everyone will love this healthy, oven baked version of fish and chips! It's a one tray wonder!
When I was growing up in the motherland, fish and chips was the Britain's favourite take-away and of course, when I say "Britain's" I mean mine. I used to live in Walthamstow, home to the longest street market in Europe and the East 17, the world's most unlikely boy band. I spent the Saturdays in my youth "down the market" which almost always involved a visit to the chippy. A bag of chips were a bargain at 50 pence (you can see I'm going back a bit here!) they were wrapped in paper, served open and were doused very generously in salt and vinegar. I can almost taste them now!
This oven baked version of my childhood favourite is much healthier and much less messy which is a win, win in my book! These days my time and my health are my most precious commodities so I'm enthusiastic about anything that saves me time and calories. In this recipe, slicing the spuds is quicker, easier and just as delicious as chipped potatoes and they crisp up fabulously. The fish needs minimal prep so you can just bake and go – this really is a one (or two) tray wonder!
I think you'll love this healthy makeover!
What's your favourite childhood memory? Do you prefer baking or frying?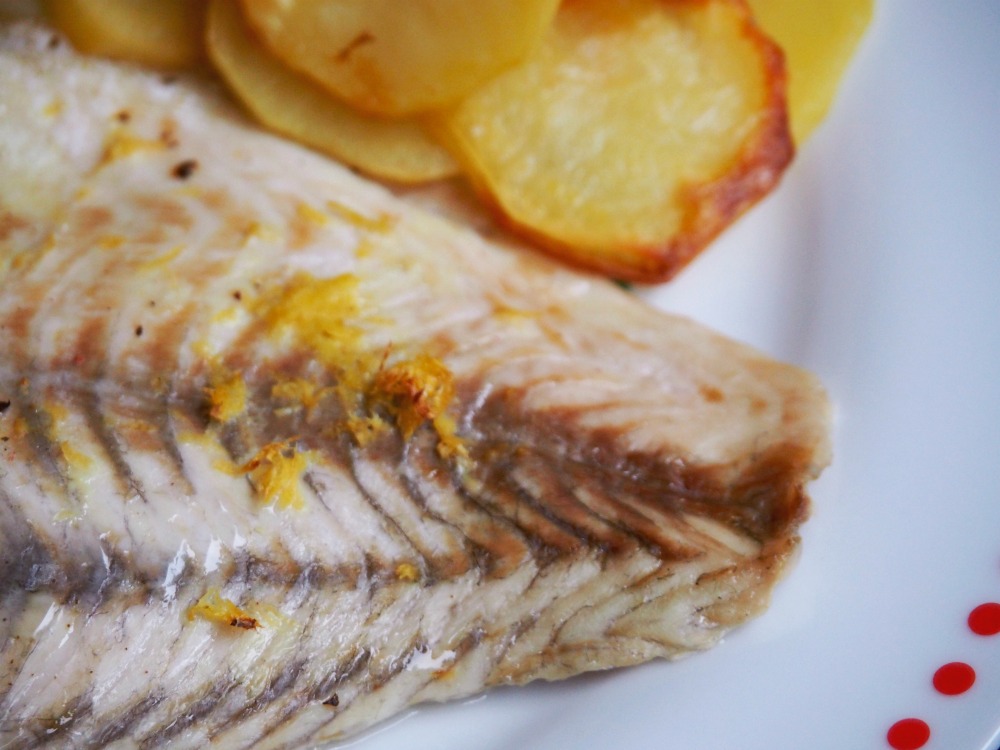 Ingredients
1kg potatoes, thinly sliced
Olive oil
4 x 200g firm white fish fillets ( I like to use barramundi)
1 teaspoon finely grated lemon rind
Sea salt and cracked black pepper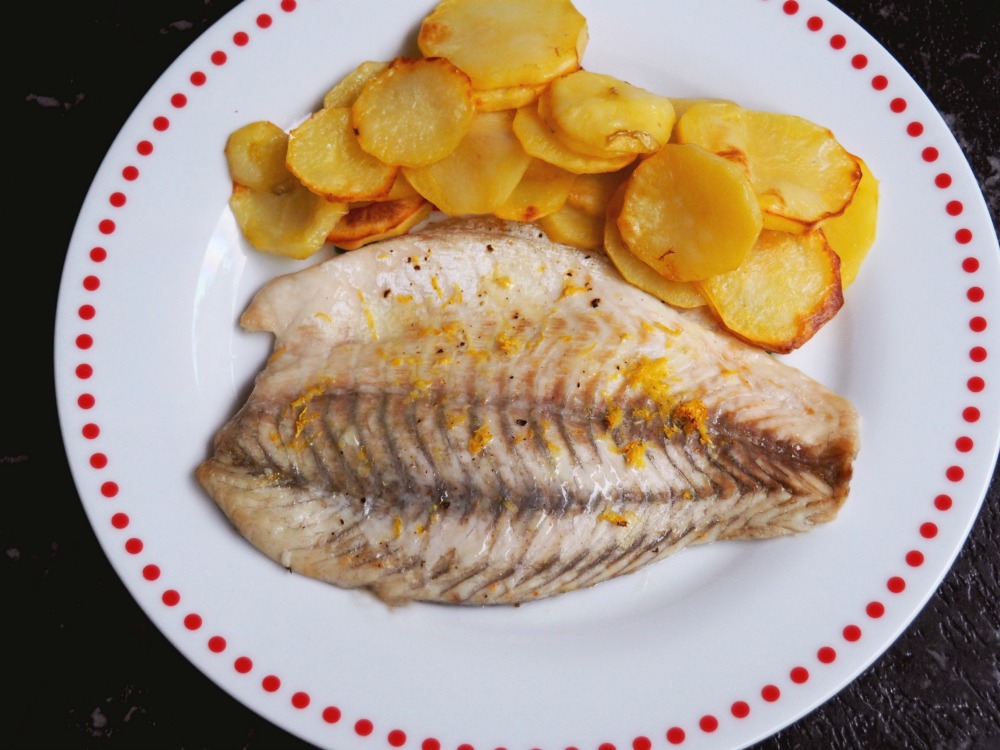 How to
Preheat oven to 220 C/200 C fan forced. Place a baking tray into the oven for 10 minutes to heat.
Place the potatoes on a piece of baking paper. Place on the hot tray and drizzle with the oil and the salt and bake for 20 minutes.
Sprinkle the fish with the lemon rind, salt and pepper, add to the tray and cook for 10 minutes or until the fish is just cooked through.
Other info
Prep time and Cooking time: 45 minutes