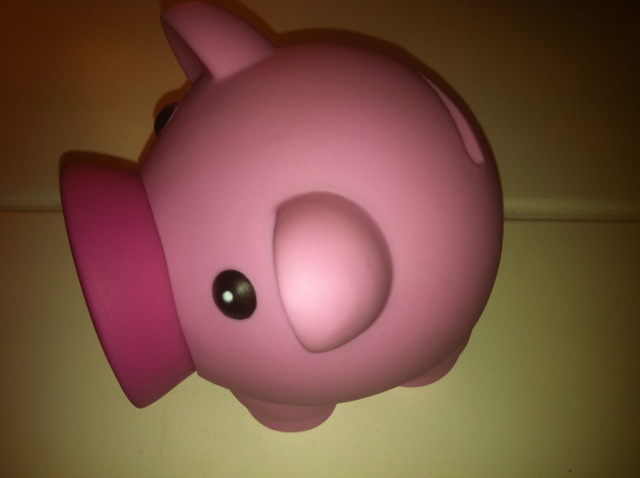 I found the best idea on Pinterest t'other day… workout tips! I don't want to blow my own trumpet or steam up my own running shoes because I'm well motivated when it comes to running and working out, but it's always nice to have an extra incentive (as if training for my first half marathon and trying to raise funds for a worthy cause are not enough!)
When browsing the boutiques in Leura at the weekend, I experienced love at first sight with a pink, piggy bank which David kindly purchased for me upon the premise that aforementioned Piggy is going to have the prestigious title of  being my RTT, or Running Tip Receptacle!
I waste no time in getting up and running. Not only is "Pinky" a new reason to run, seeing him next to my bed every day, is a reminder to run too! Every time I run, I'm going to pop a gold coin into the box and stash the cash. The uses for my workout tips are endless; I can use it toto indulge in some princess-esque pampering, revamp my running wardrobe or share the love by giving it to charity.
I get the tips on track with a monster 16km run. I've never run that far before. I surprise myself. It's amazing what you can do when you redefine your impossible!