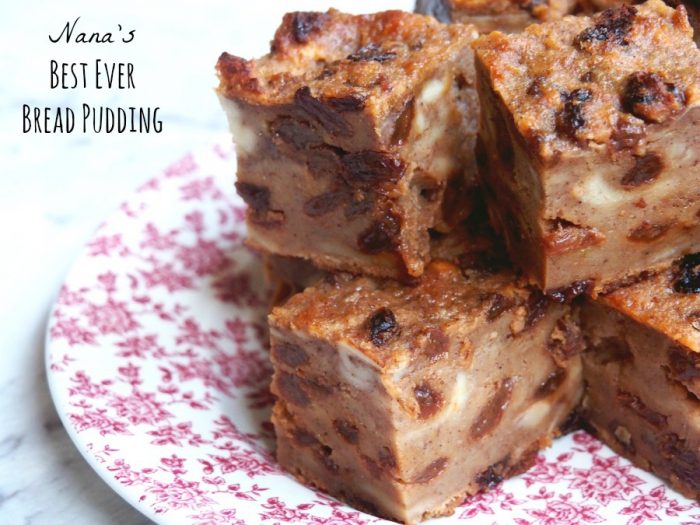 Cuts into 16 generous squares
Me and my nana went together like cookies and cream. I said goodbye to her in 2004 but I still think of her and miss her every single day. I realised recently that it won't be too long before I've spent more years of my life without nana than I have with her, a most sobering thought.
There are many things that remind me of my nana – Murray Mints, marmalade on toast, Angel Delight and weekend trips to McDonalds – you won't be surprised to see that they all revolve around food. There was so much more to my nana than sweet treats though and the saying " what happens at grandma's, stays at grandma's," could have been written about my nana. I especially loved the way she let me stay up past the 10 o'clock news, was always up for a London bus adventure, called me "dolly" and let me walk along walls like a boss.
Every year on the day nana left (April 2nd, in case you're wondering,) I light a 24 hour memorial candle and take a trip down Memory Lane via my photo albums. I can't remember this exact trip to Trafalgar Square (circa 1973) but I do remember many more like it.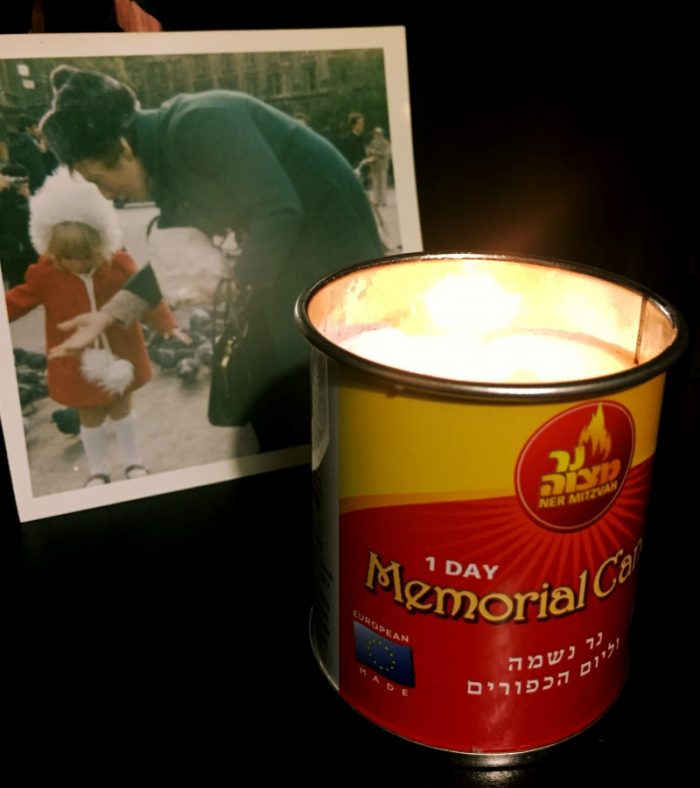 One of the best bits of going to nana's was eating some of her bread pudding (not to be confused with bread and butter pudding – they're like chalk and cheese!) She would always make bread pudding when I came to stay and I'd always travel home with a foil wrapped piece of nana's baked deliciousness.
Bread pudding is super delicious and super cheap and easy to make. It's hands down the yummiest way to upcycle stale bread but if you're desperate you can use fresh too. It can be served as a cake with a cuppa or cold or warm as dessert. Nana used to serve it with a scoop of ice cream but custard goes down a treat too. Growing up in London, you could buy bread pudding at any bakers, but none was as good as nana's. Hers was the best!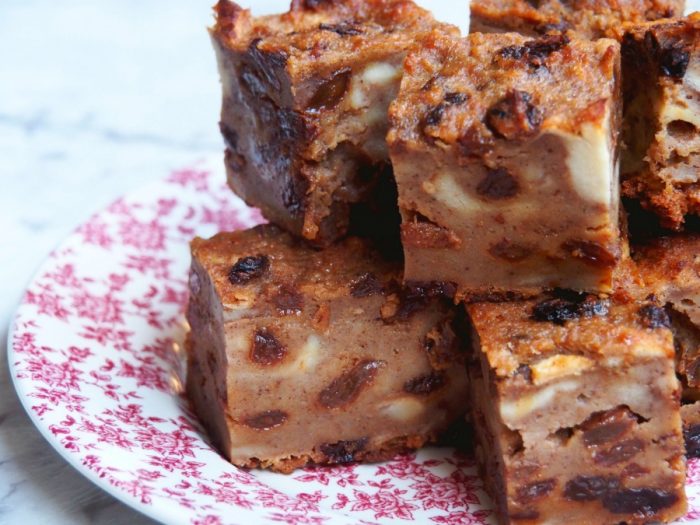 Now you'll notice there's no Thermomix instructions for this recipe and that's because it's so old skool, you don't need one. In fact, all you need is a bowl, a spoon and some very clean hands. Nana didn't use a Thermomix to make her bread pud so neither will I!
This recipe takes me on a taste adventure to my childhood. Now every year, when I light my candle for my nana, I make a batch of her bread pudding too. It's my fondest food memory. I hope you enjoy this as much as we do, from nana's kitchen (via mine,) to yours!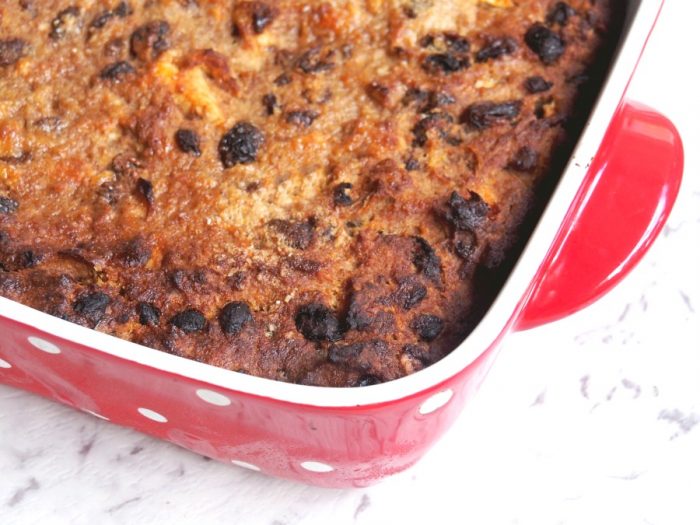 Ingredients
500g white or wholemeal bread
250g sultanas
1 tablespoon mixed spice
1/2 tablespoon cinnamon
600ml milk
2 large eggs, beaten
140g brown sugar
1 apple, peeled and chopped
100g butter , melted
2 teaspoons demerara sugar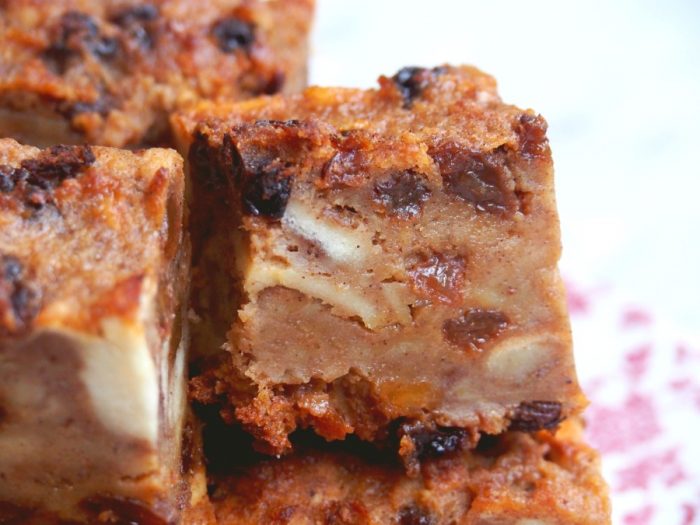 How to
Tear the bread into a large mixing bowl and add the dried fruit and , cinnamon and mixed spice. Pour in the milk, then stir or scrunch through your fingers to mix everything well and completely break up the bread.
Add eggs, chopped apple and brown sugar. Stir well, then set aside for 15 minutes to soak.
Heat oven to 180C/160C fan forced. Butter and line the base of a 20cm non-stick square cake tin or dish. Stir the melted butter into the pudding mixture, tip into the tin, then scatter with demerara.
Bake for 1½ hours until firm and golden, covering with foil if it starts to brown too much.
Turn out of the tin and strip off the paper. Cut into squares and serve warm with custard or ice cream, or at room temperature with a cuppa for a delicious tea time treat! Just like nana used to make!
Other info
Prep time: 10 minutes Cooking time: 1 hour 30 minutes plus 15 minutes soaking