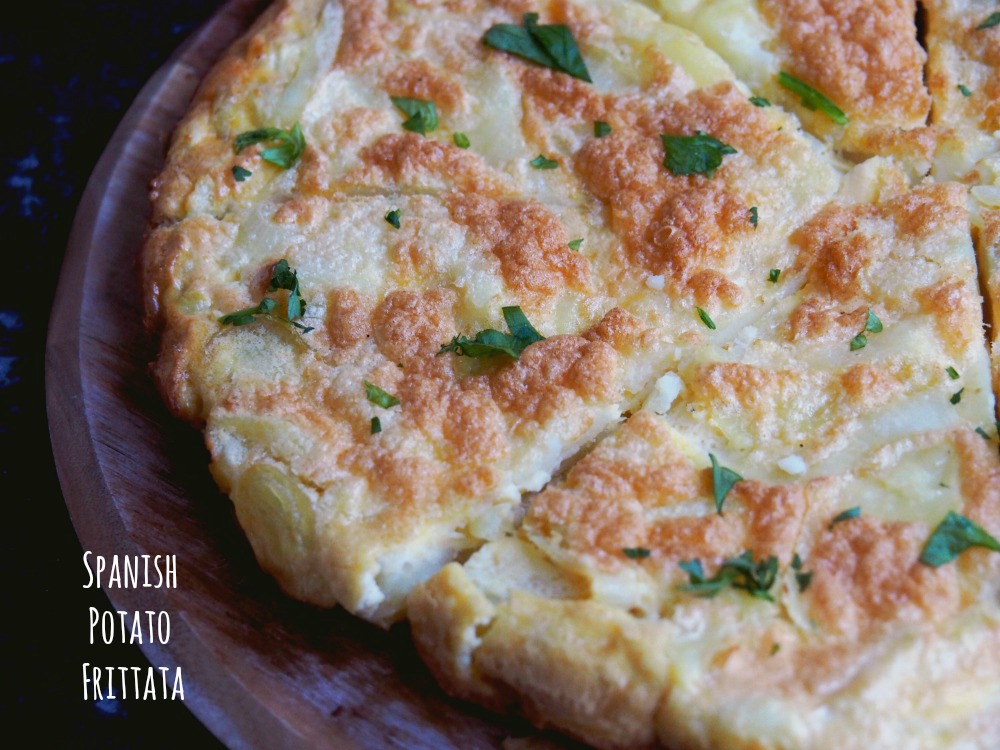 Serves 6
Lately, I've become quite obsessed with this frittata. Who knew potatoes and eggs could taste so good?!
I actually changed the name from Tortilla de Patata to Spanish Potato Frittata because I wasn't sure anyone (who didn't know Spanish) would know what it was. Also I added milk to my tortilla which along with my Spanish accent would negate some of this dish's authenticity. That said, if you still want this to be dairy free, use your non-dairy milk of choice.
Incidentally, I learned Spanish for a while when I lived in the UK. Unfortunately my Cockney-Essex accent prevailed and it was more like Spessex than Spanish. In fact my accent was so bad that I only spoke English when I went to Spain because at least I knew that I'd be understood. I can't remember much of what I learned although to my immense satisfaction, I still know enough vocabulary to order an entire cooked breakfast (plus a beer.) As you can see, my obsession with food is not a recent thing!
I've updated this recipe with some new pics and some top tweaks – in the olden days, I would fry the potatoes off in the pan but it was taking forever with inconsistent results. Cooking the potatoes ahead of time (or even better using left overs) speeds the process up considerably and makes for a fluffier filling.
I really wanted to make this recipe frying pan free because truth be told, I am not to be trusted with a frying pan. I usually end up burning myself, the food or random kitchen implements. So much of the flavour in this dish comes from the sauteed onions though, it would have been a crime against kitchens to not use the frying pan and starting the frittata off in the frying pan gives it a light but crispy base. Finishing things off in the oven means I have some value added distraction time because focus is not my strong point! Just remember when you take the pan out of the oven, that handle is going to be HOT!
The end result is a cheap, cheerful and versatile dish. It's delicious eaten hot or cold and can be eaten for breakfast, lunch or supper! It also goes great in a lunch box too.
So tell me, are you a fan of frying? Can you speak any other languages?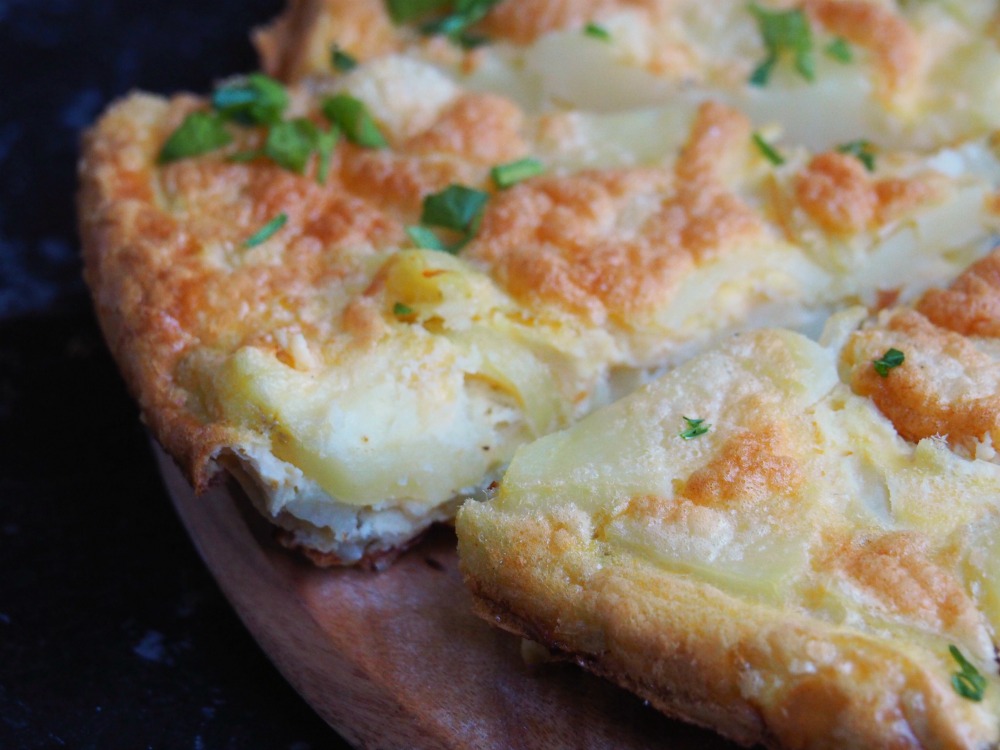 Ingredients
2 tablespoons
1 medium brown onion, thinly sliced
600g potatoes, peeled, cooked and finely sliced
2 cloves garlic, crushed
pinch chilli flakes, optional
8 eggs, beaten lightly
50ml milk
1 tablespoon flat parsley, finely chopped to garnish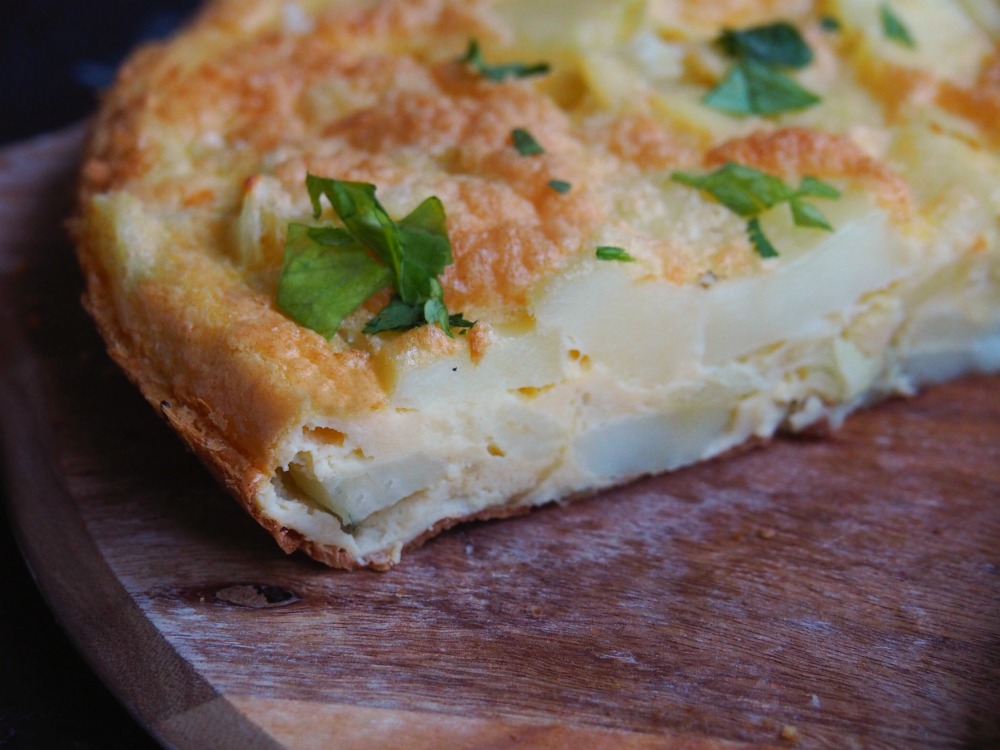 How to
Preheat oven to 180C/160C fan-forced
Heat oil in large ovenproof frying pan on a low heat. Cook the onion and garlic slowly until soft but not brown, this should take about 10 minutes.
Add the cooked potato and the chilli flakes if using and stir gently to combine.
Beat the eggs and milk together and season well. Add the egg mixture to the pan. Cook, uncovered over low heat, about 5 minutes or until the egg is just set.
Place pan in the oven and cook, uncovered for about 20 minutes or until browned lightly. Carefully turn tortilla onto large plate. Cut into wedges and serve warm or cold sprinkled with chopped parsley.
Other info
Prep and Cooking time: 45 minutes