Last month, we left Sydney for a wonderful weekend away in Orange. We loved the town and all that it had to offer, especially the food and wine… so you can imagine our delight today, when we get to enjoy a Taste of Orange in Sydney!
Yes, today the country town has come to the city to put itself on parade to highlight Orange as a great place for a weekend away, a holiday or even to relocate! Food and wine are the heroes of the day and by the time I take a sneak peek in my lunch break, Kate, Australian Masterchef 2011 is just wrapping up a cooking demo. I'm sorry to have missed out but seize the opportunity to have a photo with this famous foodie!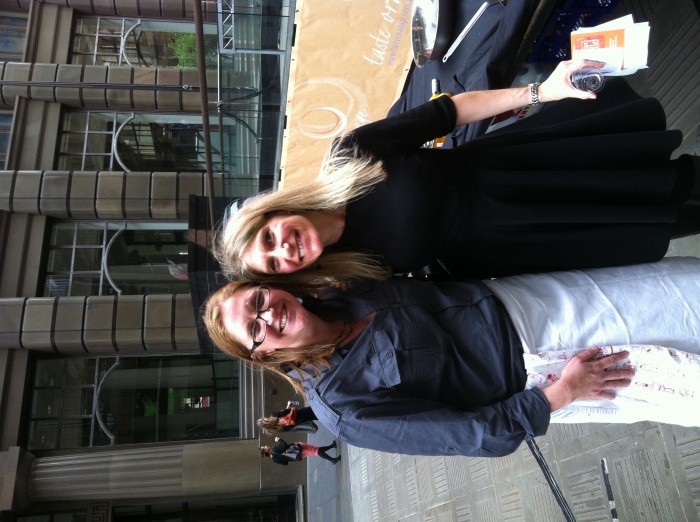 It's a little ironic, as I did see her in her home town too, but it was way too wet to stop for a snap and a chat then!
I get distracted by a 'long table cellar door'  that showcases an assortment of local wonderful wines and get stuck in to a bit of tasting albeit in a very restrained fashion, I do have to go back to work after all!