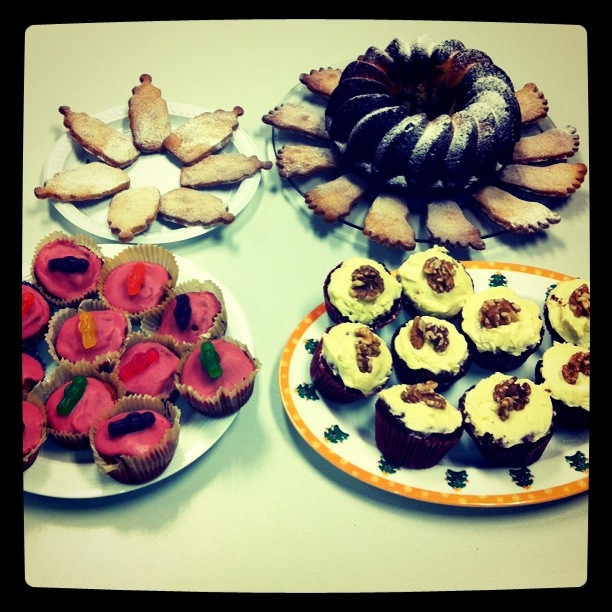 Monika's baby may not have arrived but the day to have the baby shower certainly has! It's pretty exciting. Let's think pink – there's balloons, there's banners and there's baby baking …and lots of it.
First off, there's Sarella's Magnificent Marble Cake that beautiful bundt which has come up a treat.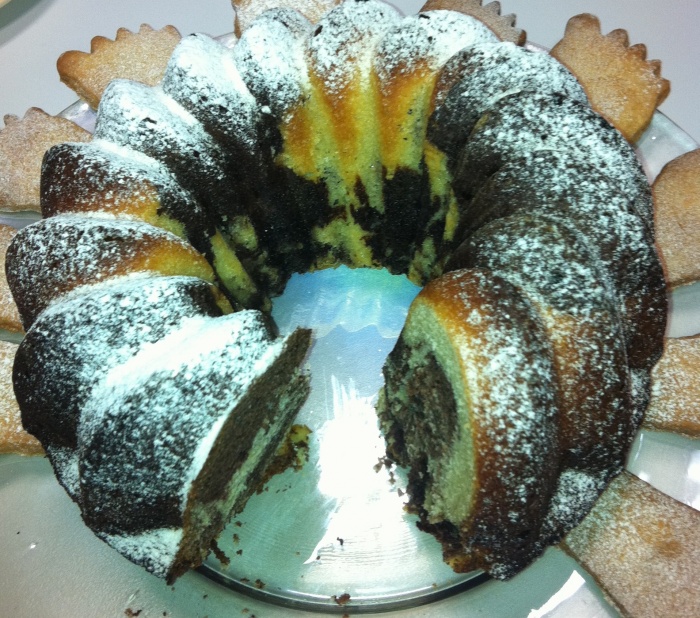 Then there's the Top Banana Fairy Cakes looking pretty in pink and each adorned with a jolly little jelly baby.
I whip up some incredible icing for those Pumpkin Passion Cupcakes which look more-ishly moist.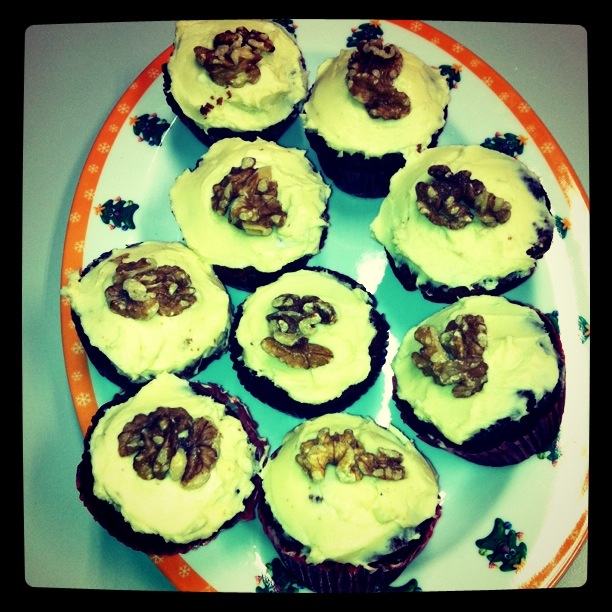 Finally to finish things off, there's the babylicious Sugar and Spice Shortbreads in the shape of tiny feet and milk bottles!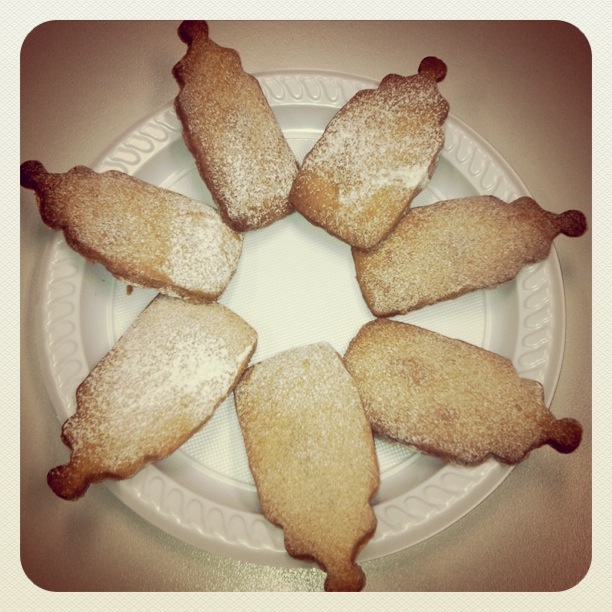 It's a family sized feast and everyone gets into it. Those Pumpkin Passion Cupcakes are deliciously devoured, and soon all that's left is crumbs. To eat them is to love them. I don't usually like to make the same thing twice, but this has to be a treat to repeat!
Best of all, Monika enjoys the eats and attention, and also the gifts that she's given. However, she's sharing the love and gift giving with me, giving me some beautiful thank you tulips! What a sweet surprise!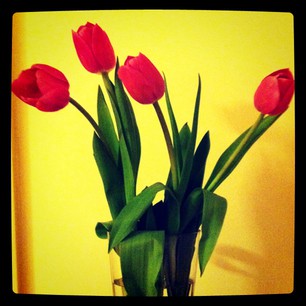 There's a lot of left overs, so after giving some to Monika mum-to-be to share with her beloved, I bestow the rest upon the homeless man on the corner, who I am ashamed to say, I have been neglecting of late. I hope my humble bulging ziploc will make ammends. The smile he gives me when I give him the goods, is big enough to light up the weekend. Bring it on!