It's our last day in the mountains so we make the most of the situation and squeeze in one sneaky last bushwalk. We're up earlier than ever, enjoy another of Jenny's delicious breakfasts and then we're off on our merry way. Today we're trekking from Echo Point to Leura Cascades.
We enjoy stunning views of the Jamison Valley from a whole host of lookouts and walk through dark gullies and cool forest. The scenery is quite breathtaking.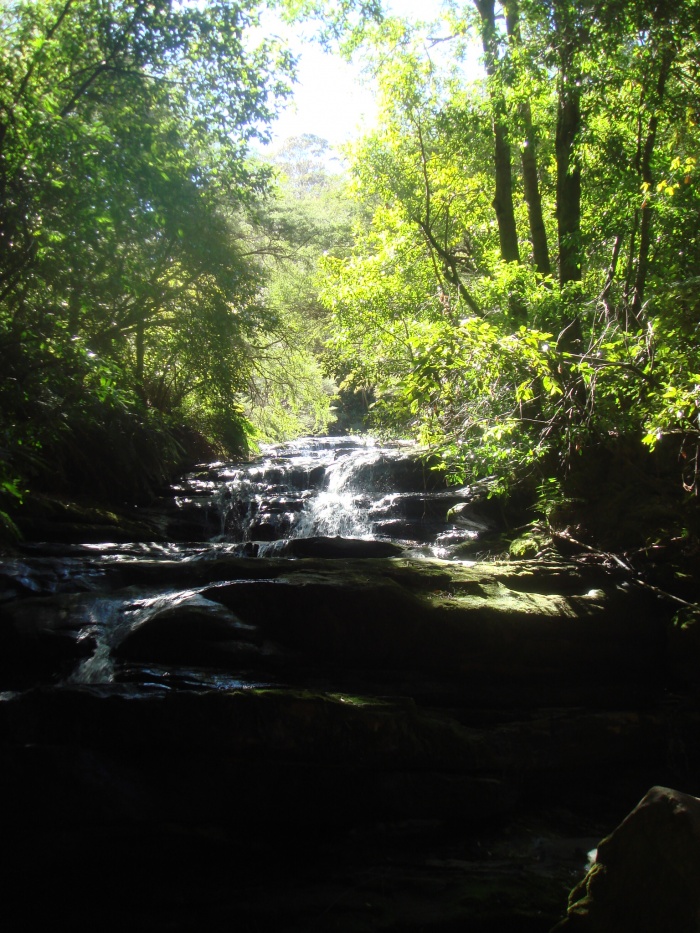 We follow the guidebook religiously but can't resist walking on past the cascades to see what lies beyond. The extra walk was worth it, because from the lookout, we have amazing views of Bridal Veil Falls, which are stunning in their own right. However, add a vibrant rainbow into the mix, and the view just takes your breath away. The rainbow is there one minute, and literally, gone the next… that's what you call a magical moment! I can't think of  a better way to finish our mountain getaway!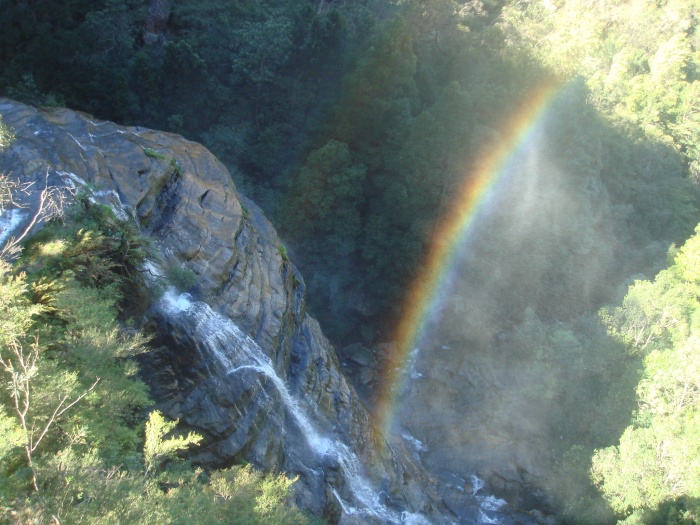 We're not exactly sure how far we are from "home" or how long it will take to get there, so we play it safe and catch a cab! In turns out we're only minutes from Shelton Lea so we have time to recharge over a coffee before we go back, grab our bags and Jenny kindly takes us back to the station. We're super sad to leave but we're ready for our next adventure!
I don't know why but the return journey home from holiday always seems so much longer than the journey to the destination and today is no exception. It's pretty dull. However when we get home we have a sudden burst of energy and hit the gym hard. Sarah pops into action with a spin class and  a swim and I manage to throw some weights around at pump. So it's all good!