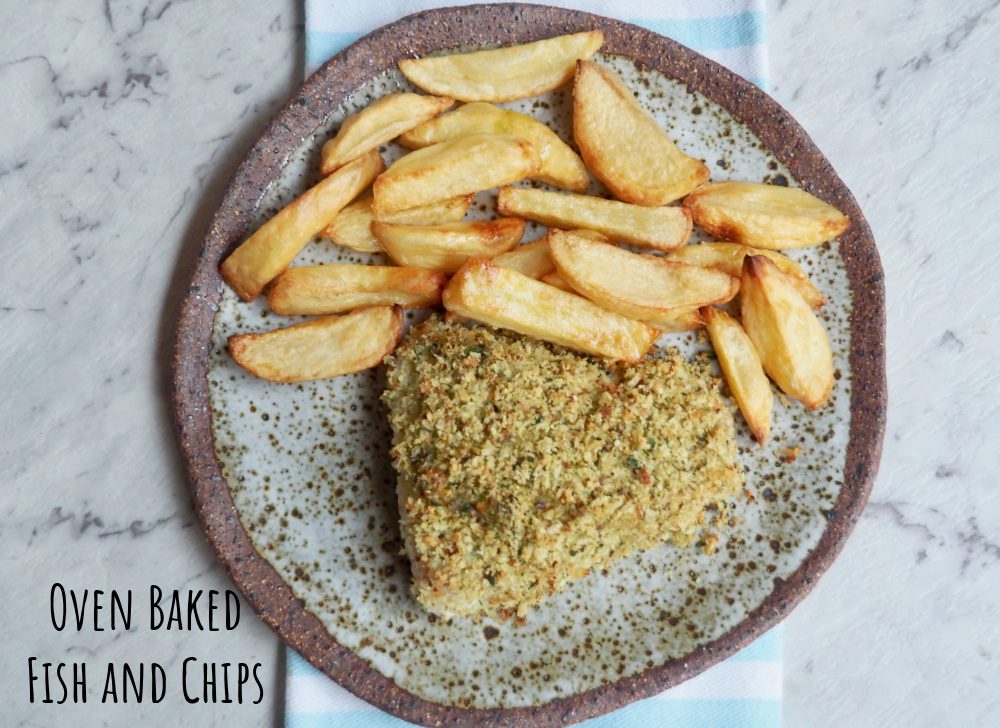 Baking this classic combo is easier, less messy and healthier than frying and you can cook the fish and the chips at the same time!
You can take the girl out of England but you can't take England out of the girl and this girl still loves fish and chips. When I go back to the motherland, my idea of a good night out is a trip to the Chippy! You just can't beat good fish and chips.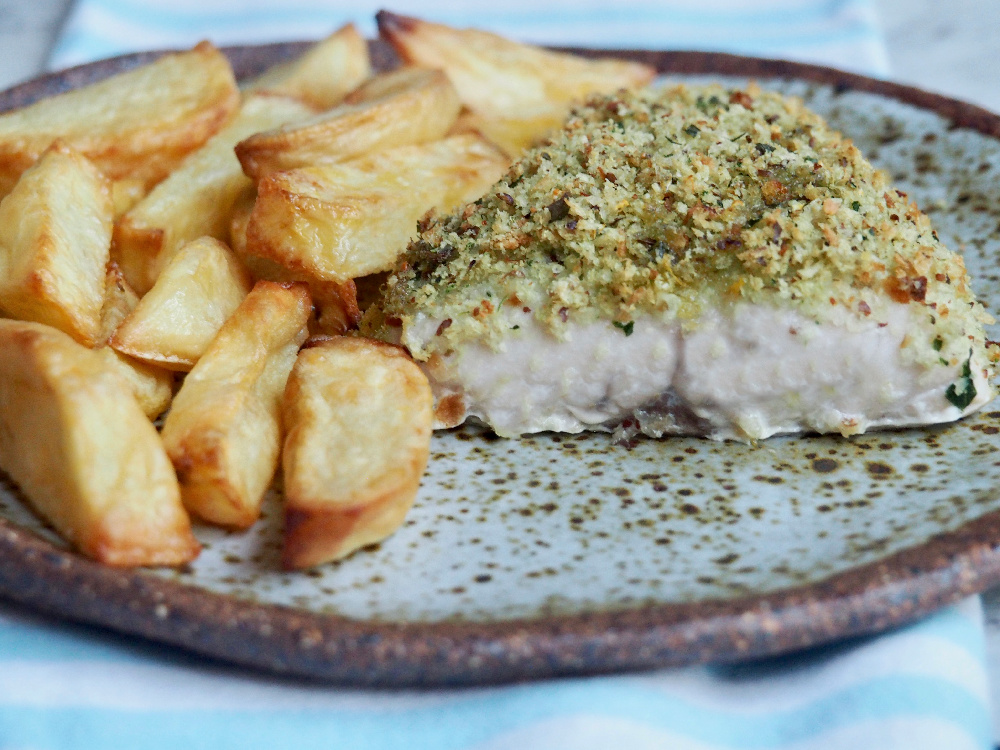 Of course, English a plate of fish and chips is a rare and delicious treat so this oven baked version is an every day dinner alternative. It's so easy to throw together and is way healthier than a fried version and honestly no less delicious!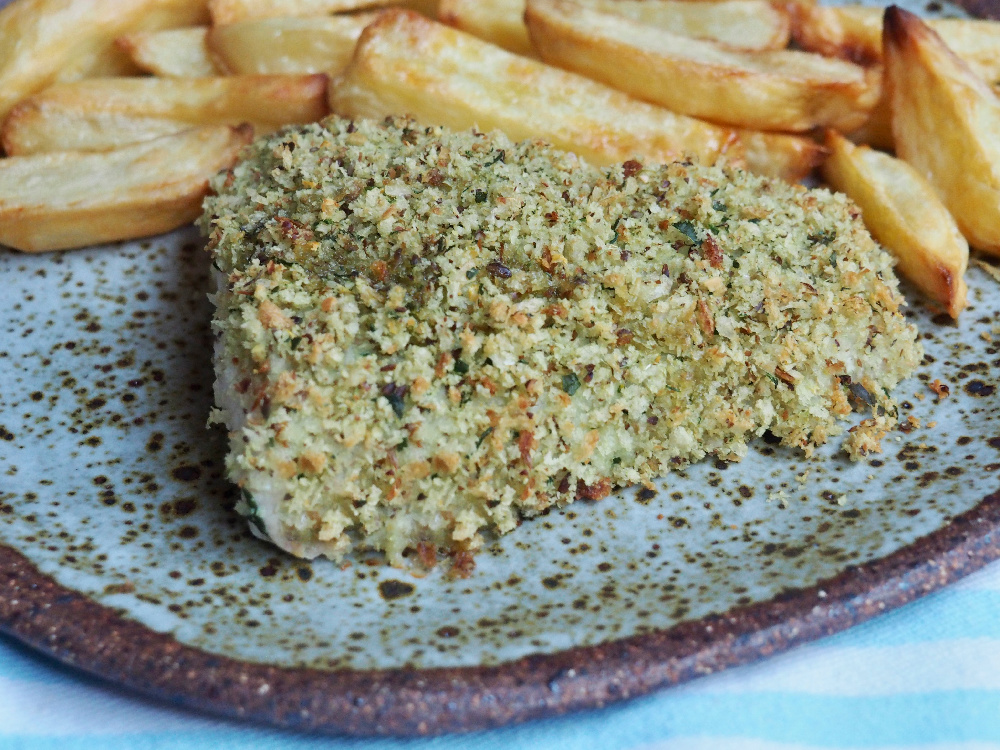 You'll notice that my crumb is quite colourful and that's because I'm rather heavy handed with my parsley! If you're serving this to someone who thinks green is mean, just be a little more reserved with the parsley or skip it altogether.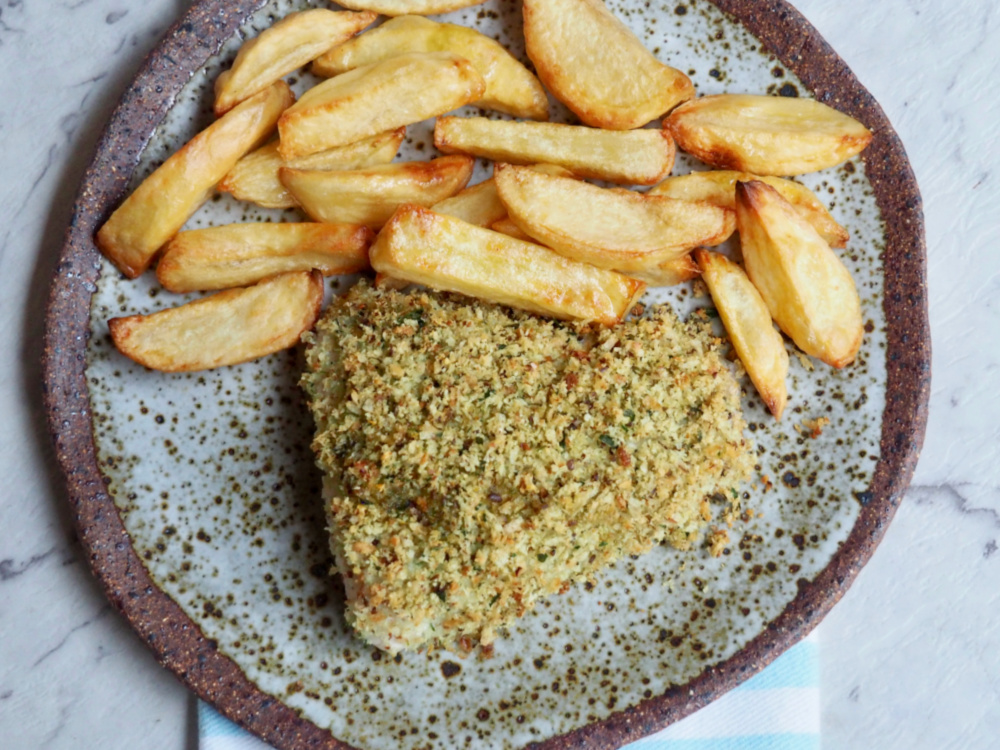 The most labour intensive part of this dish is the cutting of the chips but don't hold back because hand cut chips are chips of the best kind! Once you've chopped your chips, you can kick back and relax because this one pan dinner means less fuss, less washing up and more time to kick back and relax. What's not to love?!
Are you a fan of fish and chips? Do you think food that is green is mean?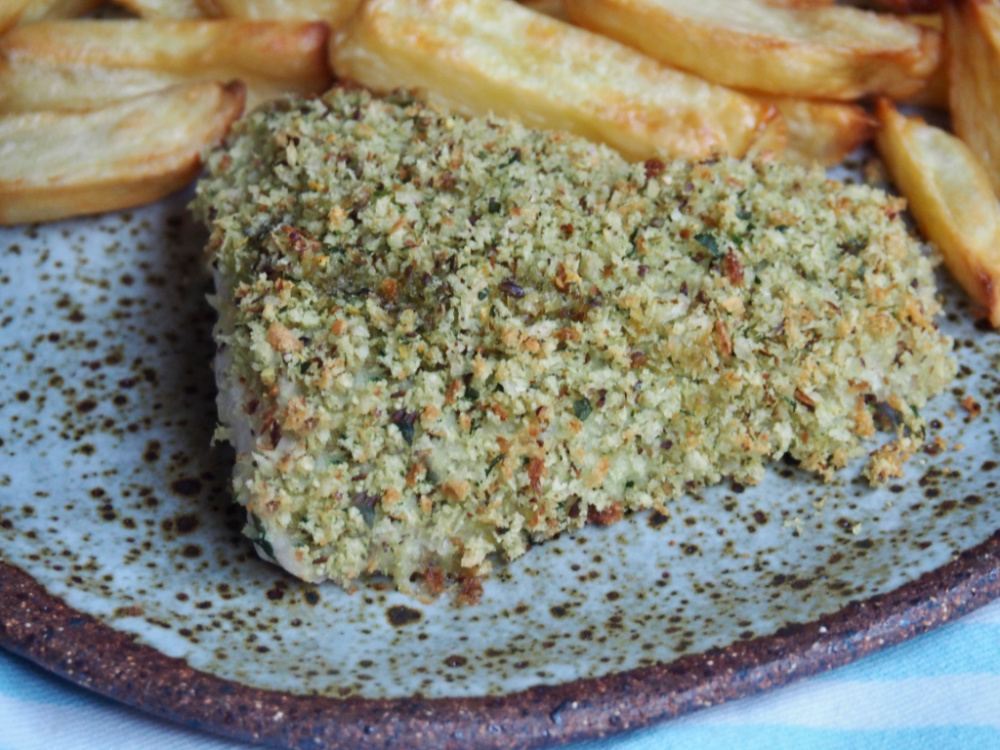 Serves 4
Ingredients
800g potatoes, scrubbed, cut into chips
2 tablespoons olive oil
1/3 cup (50g) fresh breadcrumbs
2 tablespoons chopped flat-leaf parsley
zest of 1 lemon
4 x 150g firm white fish fillets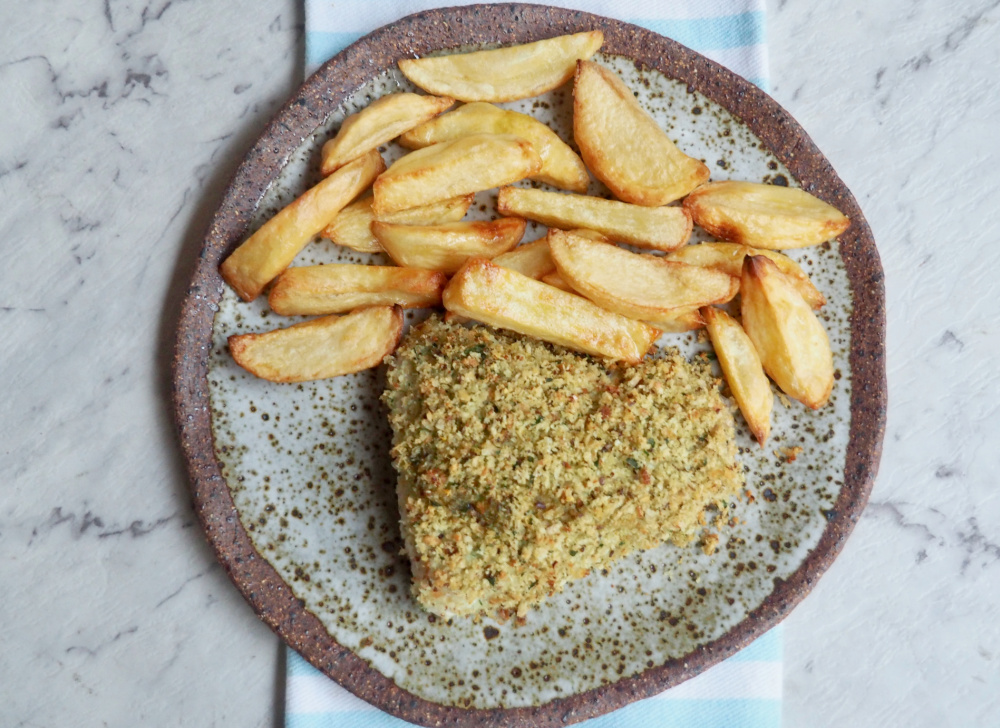 How to
Heat oven to 220C/200C fan. Pat chips dry on kitchen paper, then lay in a single layer on a large baking tray. Drizzle one tablespoon of oil and season. Bake for 35-40 minutes, turning once, until golden and tender.
Meanwhile, mix together breadcrumbs, parsley and lemon zest in a bowl. Season. Place fish in a shallow ovenproof baking dish. Scatter breadcrumb mixture over fish, and drizzle with remaining oil. Bake for 10 minutes, until fish is cooked through and topping is golden.
Serve with chips.
Other info
Prep time: 15 minutes Cooking time: 50 minutes