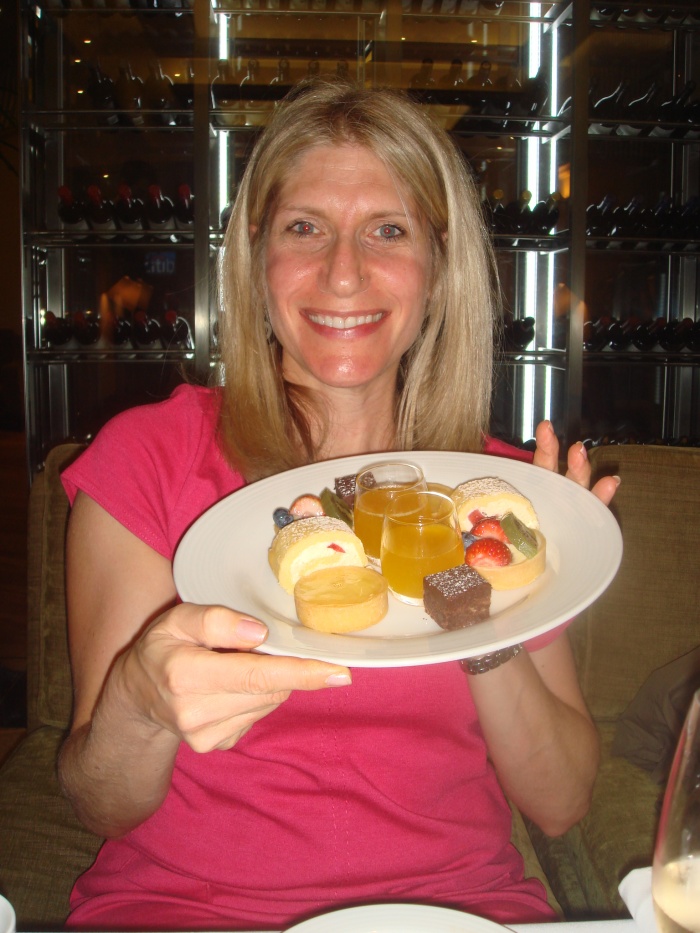 Tuesday is off to a great start. I'm up early enough  to throw some weights around in Kristy's early morning class and my homeless friend is up and about uber-early too, so I can give him some Pumpkin Passion Cupcakes to enjoy with his early morning coffee. Tuesday is turning out to be twice as nice!
Me and my students are on top form and the day flies by, doesn't it always when you're having fun?
After work Sarah and I live it large at the Radisson Blu Hotel for High Tea.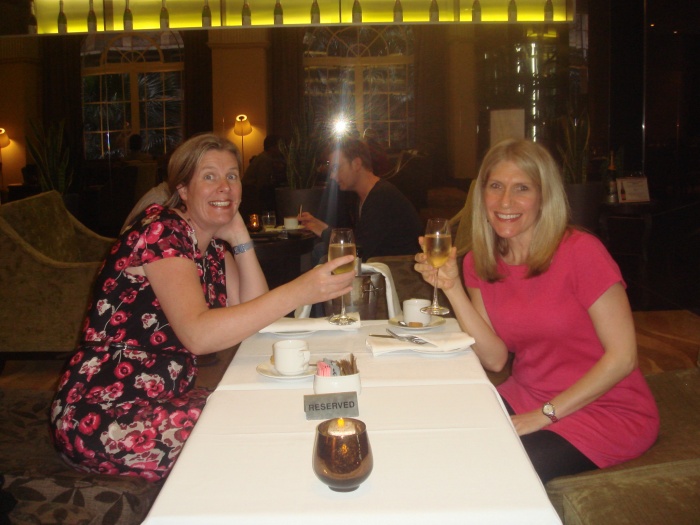 The venue is very art deco, the cake stand's contents are mouth wateringly good and there is a whole bottle of bubbles. It's high tea of the highest order.
We carb load on scones…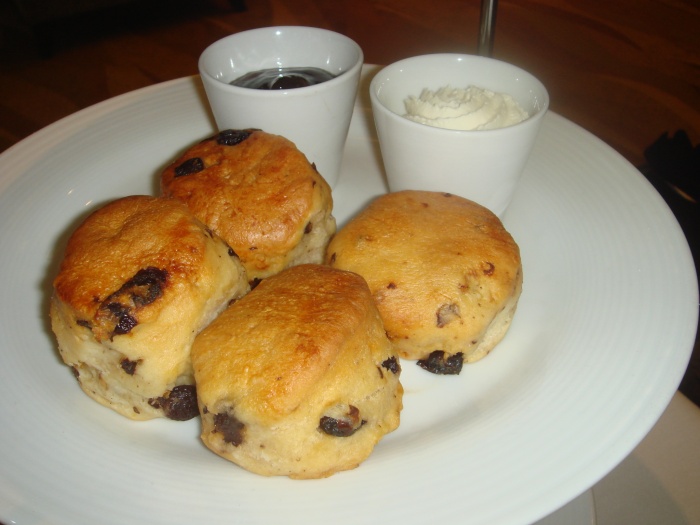 sandwiches, pasties…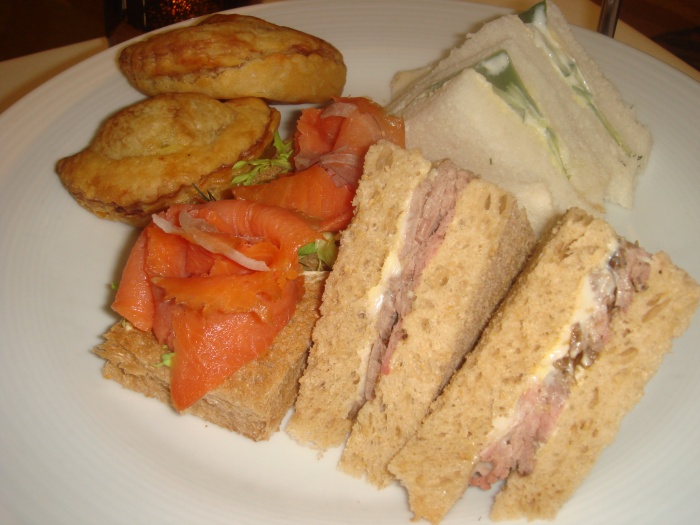 tarts, cakes and jellies and enjoy every morsel.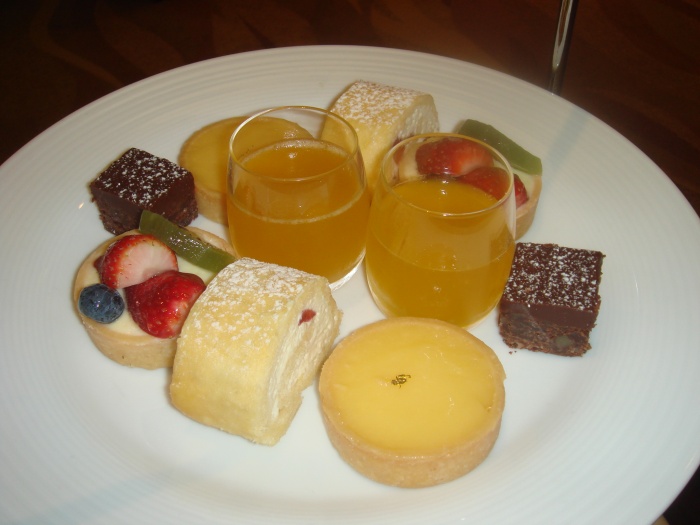 When we're done with the bubbles, we take some time for tea and it's wonderfully civilised.
All good things come to an end, even high tea, so when the cake stand, the wine bottle and our teapots are empty, we head for home!