Tonight I'm back at Bayleaf for another crack at the cooking class with Chef Gaurav. I'm bedazzled once again by the vast array of herbs and spices and Gaurav's kitchen wizardry.
I get another step by step guide to the Butter Chicken  and find out how to make Paneer  once more. We taste test the paneer, the butter chicken sauce, and the butter chicken itself, which I think tastes tantalising dressed only in it's marinade. It would make a marvellous meal, even without the sauce! As a special treat, Gaurav also lets us taste the Paneer Paratha. It's melt in the mouth delicious.
I fine tune the method for all of Gaurav's great recipes so that I can share them near and far, with Gaurav's permission, of course. As one door closes, another door opens, isn't that what they say? So I guess every ending heralds a new beginning. So I am sure you can imagine our disappointment when the class is over, and our subsequent excitement as the feast is about to begin!
Tonight we share dinner with a young Irish couple who live in Bondi and a mature couple who live right on the other side of the city. I realise how lucky I am to have such a great restaurant right on my doorstep!
We start our Indian feast with Sadabahar Tikki. These beetroot and sweet potato  patties are flavored with mango powder and chaat masala are the speciality a la maison, and it's easy to taste why. I love the combination of the sweet, the tangy and the oh, so slightly spicy. It's a real start to dinner winner!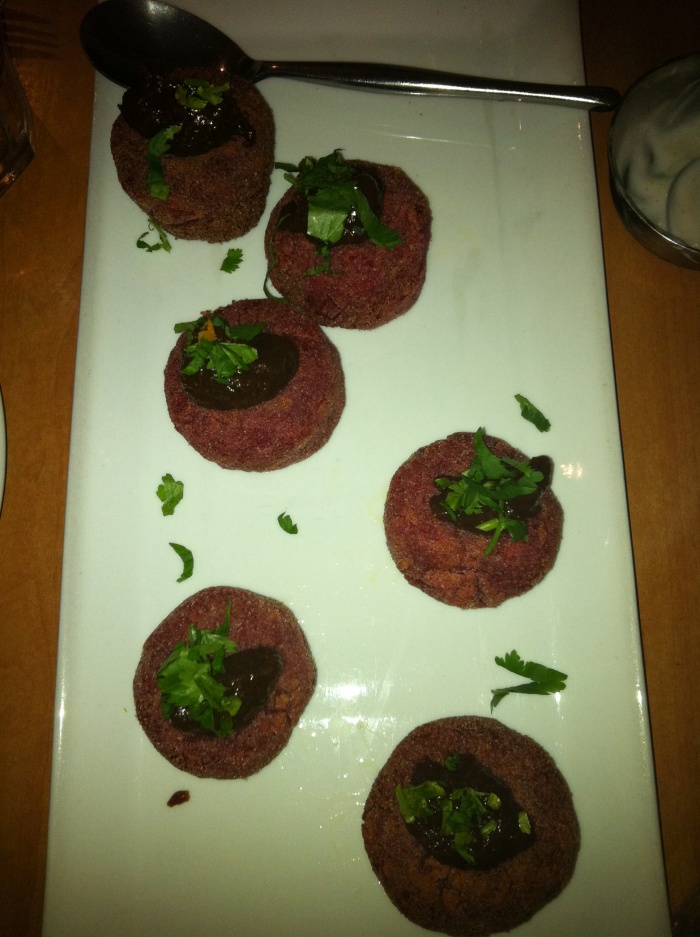 Our communal feast continues and we get to enjoy the fruits of Gaurav's labour. First off, there's Gaurav's Butter Chicken with a twist. The sauce with it's subtly spiced tomatoes, honey and dried fenugreek leaves is smooth, sweet with some subtle spice. It's very more-ish and we all dive in for seconds. Lucky, there's plenty of paratha to soak up that scrumptious sauce!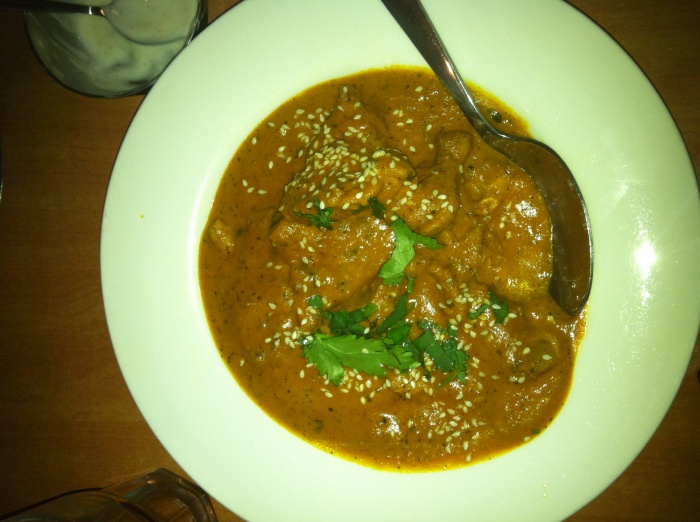 The paneer  has come up trumps and is the hero of the Palak Paneer. It's deliciously creamy and it is a perfect partner to the sweet spinach which is seasoned with Gaurav's special blend of Bayleaf Garam Masala.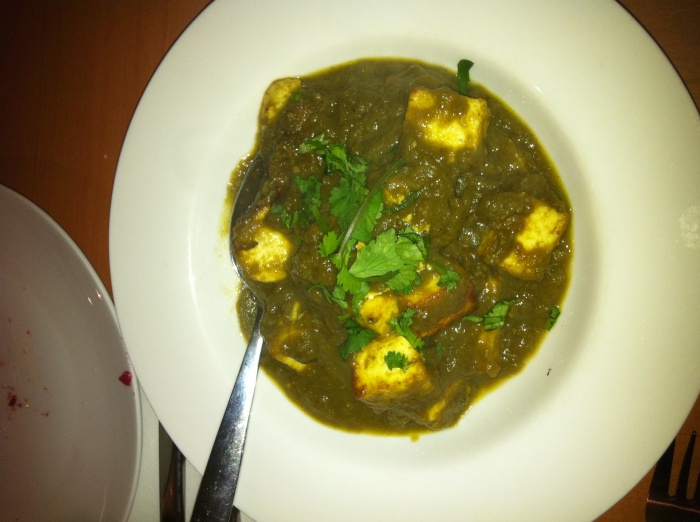 Once again, the cooking lesson was class (in every sense of the word)  the food fabulous and the company cool. What an excellent evening. What's more, if Sarah tries these recipes out at home, Gaurav goes global!