Essentially, I am a creature of  habit especially where my running routine is concerned. I have my post run ritual down to a tee, and I don't know that it's the best or the most effective, but I know that it works for me.
My race recovery is a two pronged attack; first I enjoy a  big, blissful bath of Epsom Salts and this is followed by, squeezing myself into my compression pants which are so tight I can barely breathe, but who cares about breathing, when you have runners' legs?
Today, there's a third dimension to my post race routine. It's Leda's Surprise Birthday lunch! So there's food, friends, wine, good times and… some corking cupcakes thrown into the mix.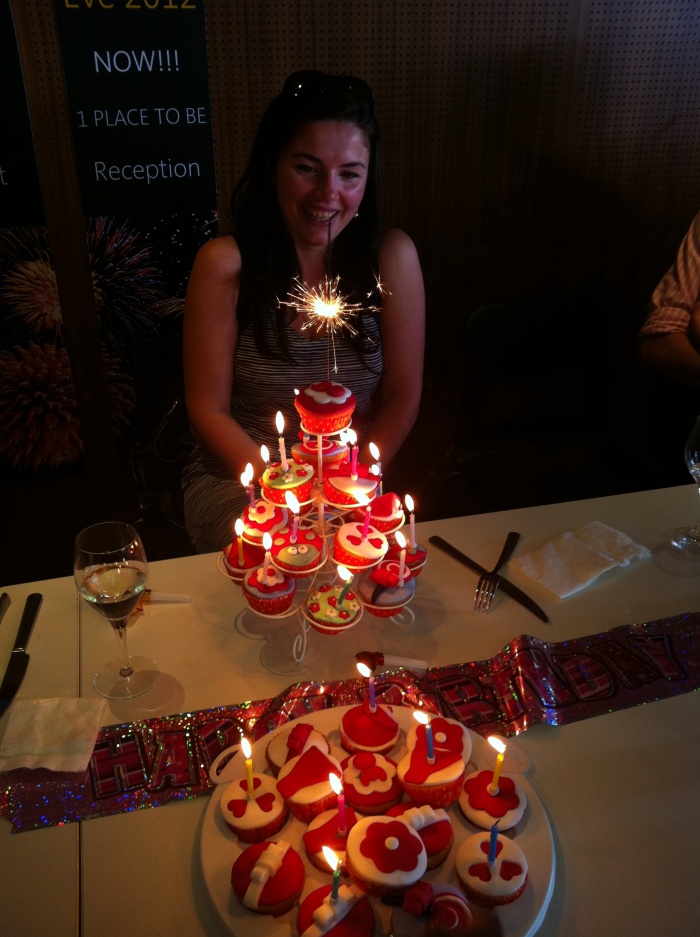 After the birthday bonhomie, I add a Phase Four to my all day cool down; serious sofa vegetation where I enjoy a marathon of a different kind… a serious TV extravaganza.  Run and rest! It's the best!