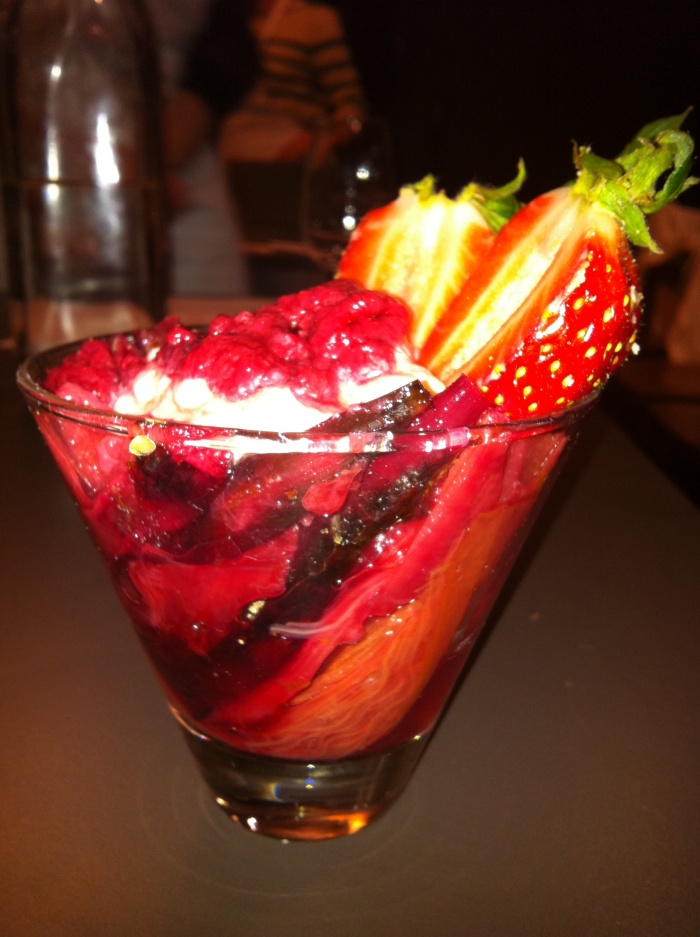 Serves 4
 The baked rhubarb is awesome on it's own, but why not take a step into rhubarb heaven, and make a mess?!
Ingredients
1 bunch rhubarb
2 tablespoons caster sugar
Grated zest of 1 lime
1 teaspoon vanilla extract
FOR THE RHUBARB MESS
Crushed meringue
Whipped cream (with a dash of vanilla)
Mixed berries, to garnish
How to
1. Preheat oven to 180C.
2. Cut rhubarb into 3 inch sticks making sure all lengths are equal. Cover in sugar, lime and vanilla and rest for 30 minutes.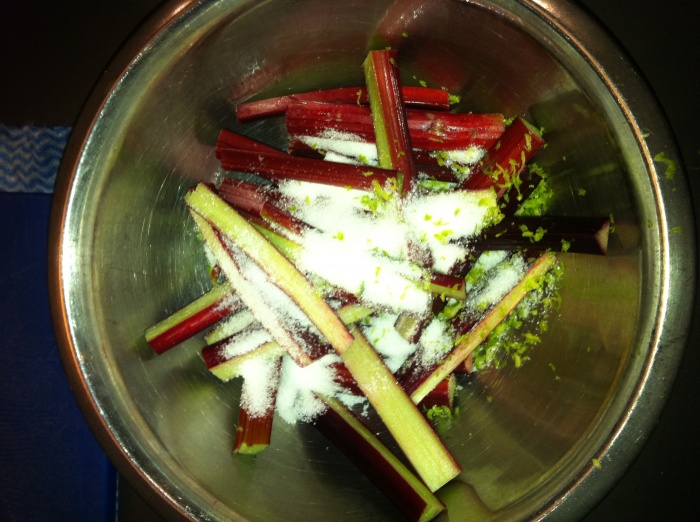 3. Bake in oven for 15-20 minutes until rhubarb is soft.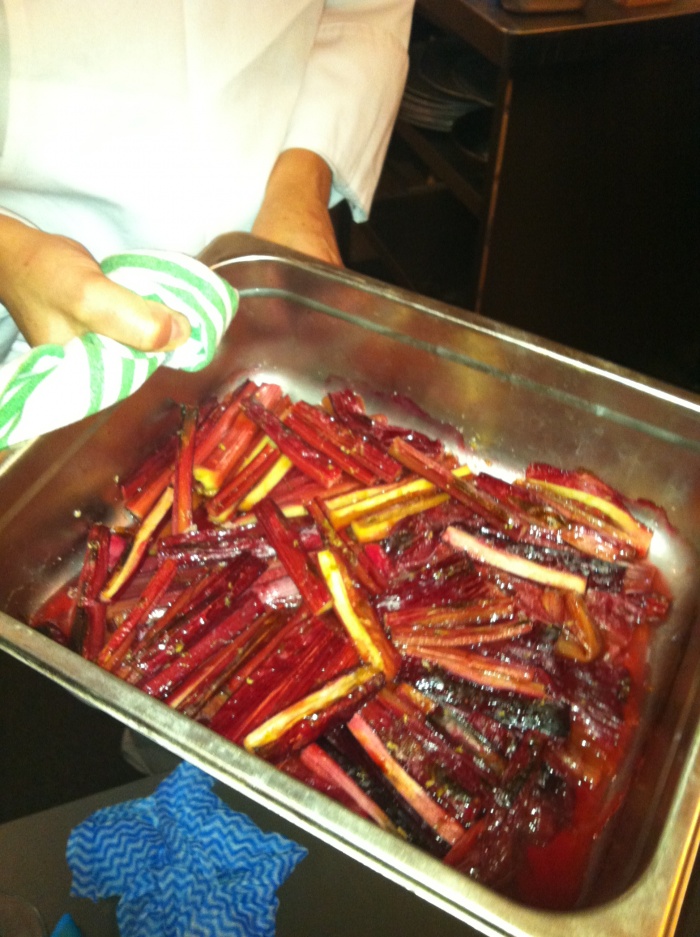 FOR RHUBARB MESS
1. Arrange sticks of rhubarb around the edge of a stemless wine glass or tumbler.
2. Put layers of crushed meringue and whipped cream in the centre.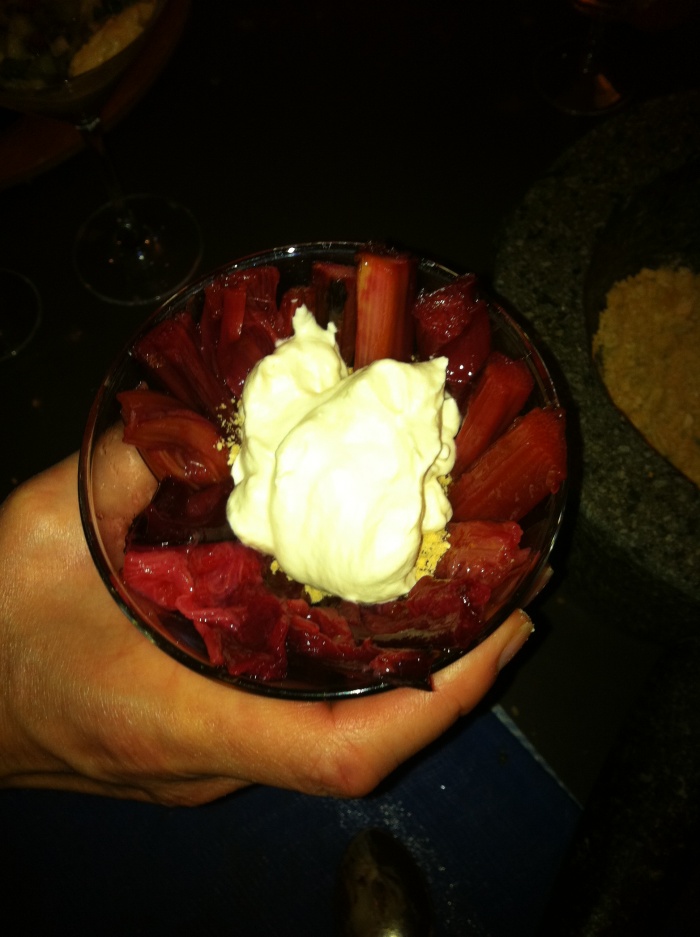 3. Top with some mixed berries.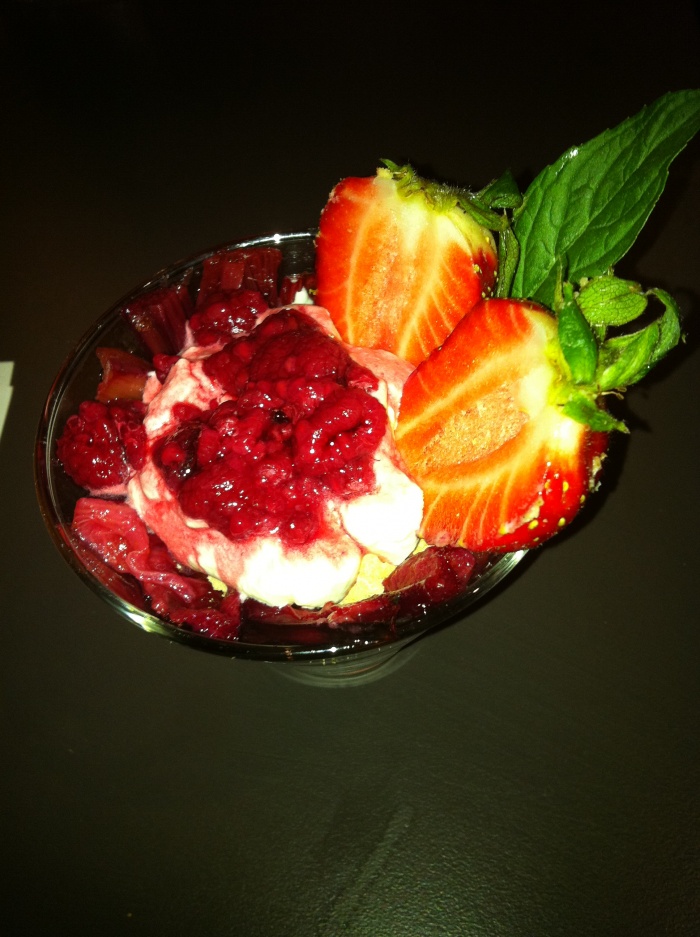 Other info
Prep time: 20 minutes   Cooking time: 20 minutes plus  30 minutes resting
TIP! Brown sugar meringues add another delicious dimension to this dish.
Reference: Mumu Grill  http://mumugrill.com.au/