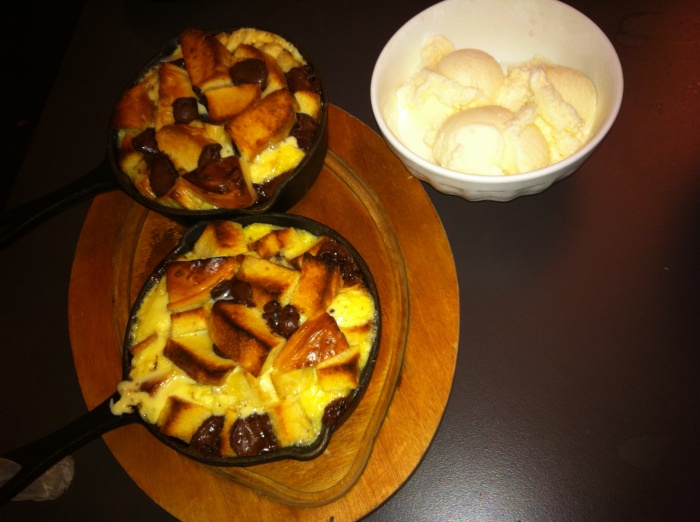 Serves 4
A terrific twist on an old classic! 
Ingredients
2 loaves stale bread (we used two big turkish breads)
400ml cream
2 eggs
¼ cup caster sugar
14 dark chocolate buttons
How to
1. Preheat oven to 190C.
2. Finely slice bread.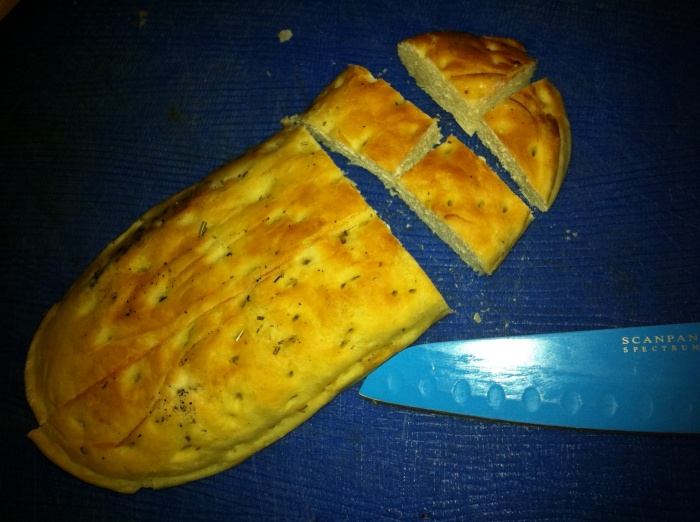 3. Whisk cream, eggs and sugar. Submerge bread in mixture.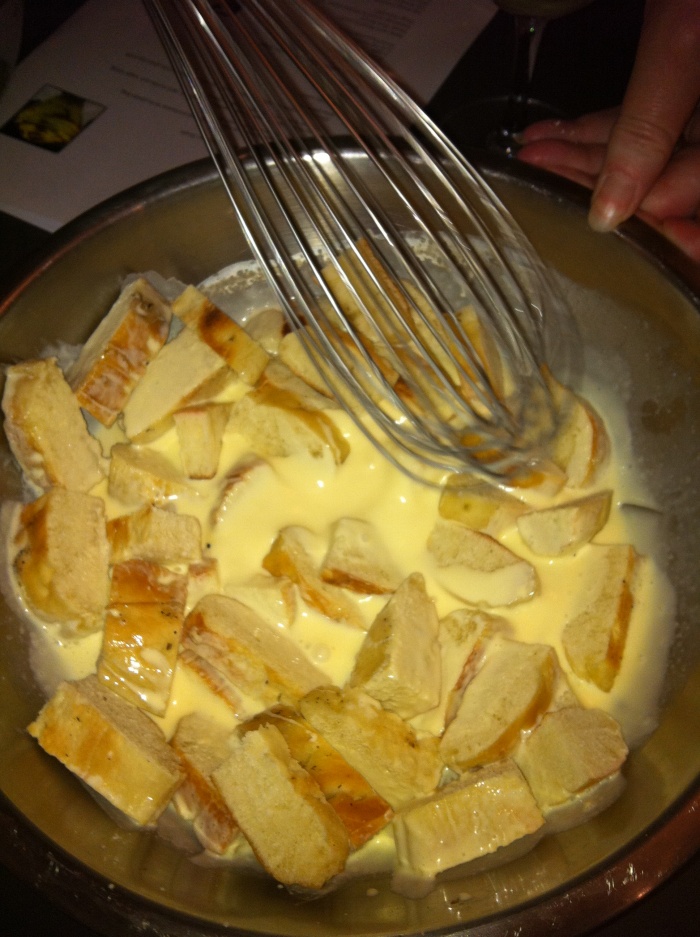 4. Lay bread covering the base of the pan/ramekin. Place chocolate inbetween bread.
5. Lay bread in an additional layer.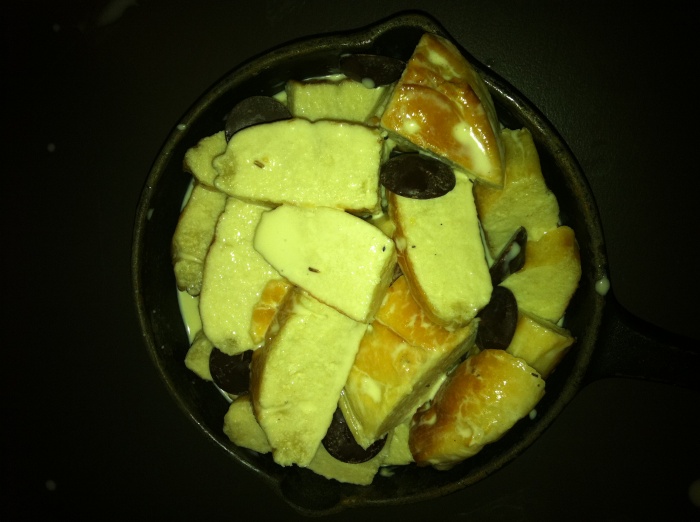 6. Bake for 45 minutes.
7. Pudding should rise and be light brown.
Other info
Prep time: 10 minutes   Cooking time: 45 minutes
TIP! It's really important that the bread is stale. Experiment with different types of bread; croissants, brioche, Turkish bread and even sandwich loaf  work well in this recipe.
Reference: Mumu Grill  http://mumugrill.com.au/